Mother and seven-year-old son shot on doorstep in attack 'linked to murder of Salford's Mr Big'
Detective says row has 'got all the hallmarks of a feud over disrespect'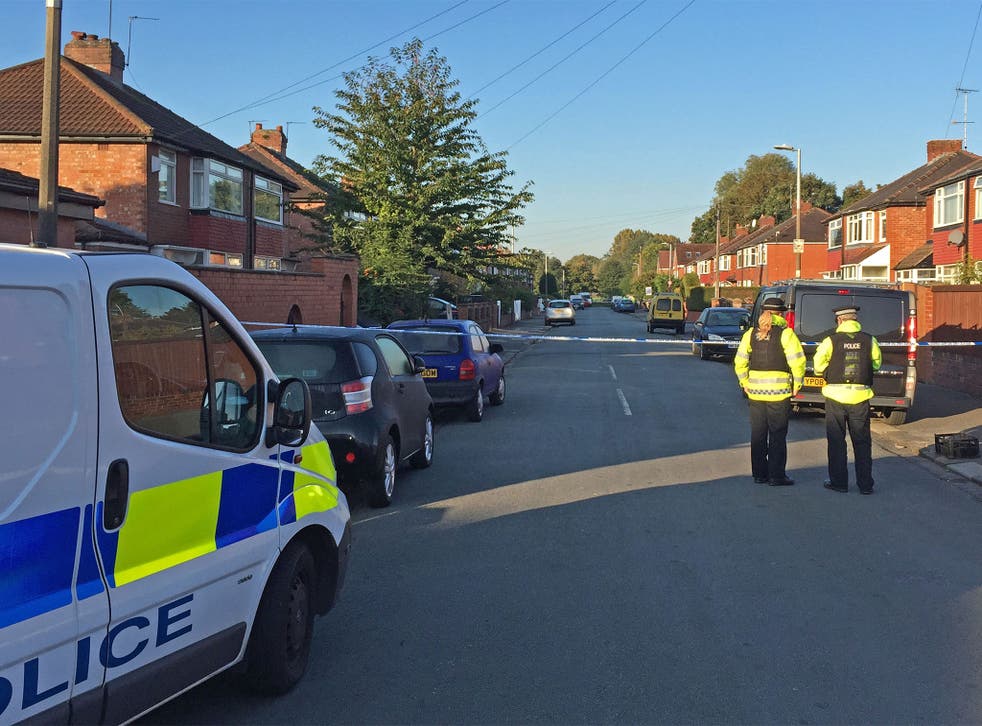 The shooting of a seven-year-old boy and his mother in Salford has sparked a wave of anger, in a city that has been gripped by gun crime since the murder in July of a security boss nicknamed "Mr Big".
The woman, named locally as Jayne Hickey, 29, and her son were shot in the legs after they were confronted by two men at their home in Winton, Salford, on Monday night.
One of the men fired three shots at close range, hitting the woman twice and the boy once. They are both in a serious but stable condition in hospital.
Detectives believe the shooting could be linked to the killing of Salford businessman Paul Massey, 55, who was gunned down on the driveway of his Swinton home in July.
Rival gangs in the central and Swinton areas of Salford have been engaged in a tit-for-tat gun feud, while a second feud has also broken out, unconnected to Monday's attack, around Little Hulton on the city's outskirts. There have been 21 shootings in Salford in the past 18 months.
Greater Manchester Police's Deputy Chief Constable Ian Hopkins warned crime gangs that "enough is enough".
He said: "This level of criminal recklessness is putting innocent people at risk. This has to stop."
He added that a major police operation involving 50 detectives had seized 30 guns since January.
Seven men were arrested in relation to the Little Hulton shootings today and 22 people were charged last month following arrests related to organised crime.
Deputy Chief Constable Hopkins urged people to "search their souls" and step forward with information. "This has to be a turning point – people can no longer remain silent," he added.
A man was shot in the back through the window of his home in Little Hulton on Saturday, and police were called to another house that night when more shots were fired. Another man was shot three times in the torso on 6 October.
Rival gangs are understood to be involved in drug-dealing, loan-sharking and extortion, but Detective Chief Superintendent Russ Jackson said other issues may have sparked the gang war.
He said: "It is very difficult to understand what the feuds are about. But what I can say is that it's got all the hallmarks of a feud over disrespect."
Detectives also offered a £50,000 reward for information on the murder of Mr Massey on BBC's Crimewatch on Monday night.
Mr Massey, a father of five, was a well-known figure in Salford and had been connected with security firms. He was dubbed "Mr Big" by a Salford councillor at a town hall meeting to discuss civil disturbances in 1992.
In 1999, he was sentenced to 14 years after he stabbed a man in the groin, severing an artery, outside a nightclub.
He fought a losing campaign in 2012 to be elected mayor of Salford, saying he would rid the streets of drugs
Anyone with information is asked to call police on 0161 856 5345 or anonymously by calling Crimestoppers on 0800 555 111.