'World's most-wanted murder suspect' found working in Subway in Wiltshire
Police say they found the suspect working at the sandwhich shop, just 500 yards from the police station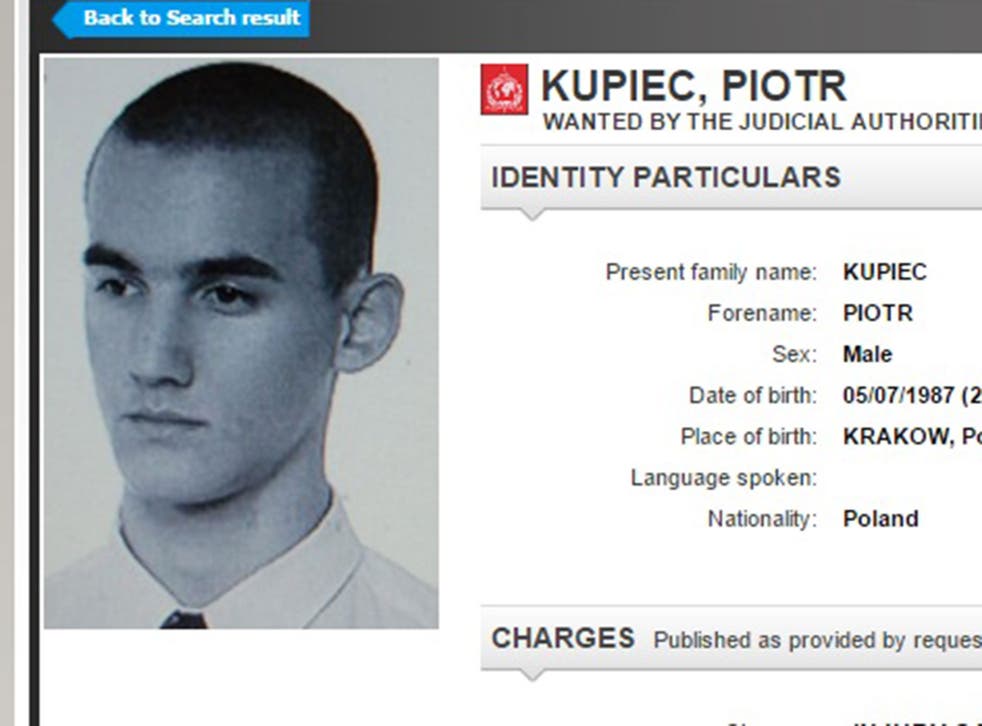 A man believed to be one of the world's most wanted suspected murderers has been arrested at a Subway sandwich shop in Wiltshire.
Piotr Kupiec, 28, is on Interpol's wanted list in connection with charges of allegedly causing death by manslaughter or murder, assault or maltreatment and theft.
He was arrested on 13 January in a Subway shop in which he reportedly worked.
The shop, situated on London Road, is just 500 yards from the local police headquarters.
A spokesperson for Wiltshire Police said that officers had executed the arrest warrant on behalf of Interpol. They said: "They attended Subway, in London Road, Devizes, and arrested a 28-year-old Polish man in connection with an investigation into a murder in Poland.
"He is in custody and is being dealt with by Interpol."
Interpol publishes international alerts on crime-related information, including when suspected criminals are believed to have moved between countries unlawfully.
A spokesperson for Subway said: "We can confirm that a staff member at the Devizes Subway franchise in Wiltshire was arrested in relation to a matter not connected with the store. As this is now being investigated by the police, we are unable to comment further."
With additional reporting by Press Association