Teenage neo-Nazi 'obsessed' with mass shootings jailed for preparing acts of terrorism
Paul Dunleavy, then 16, tried to create a live firearm and offered advice to international extremists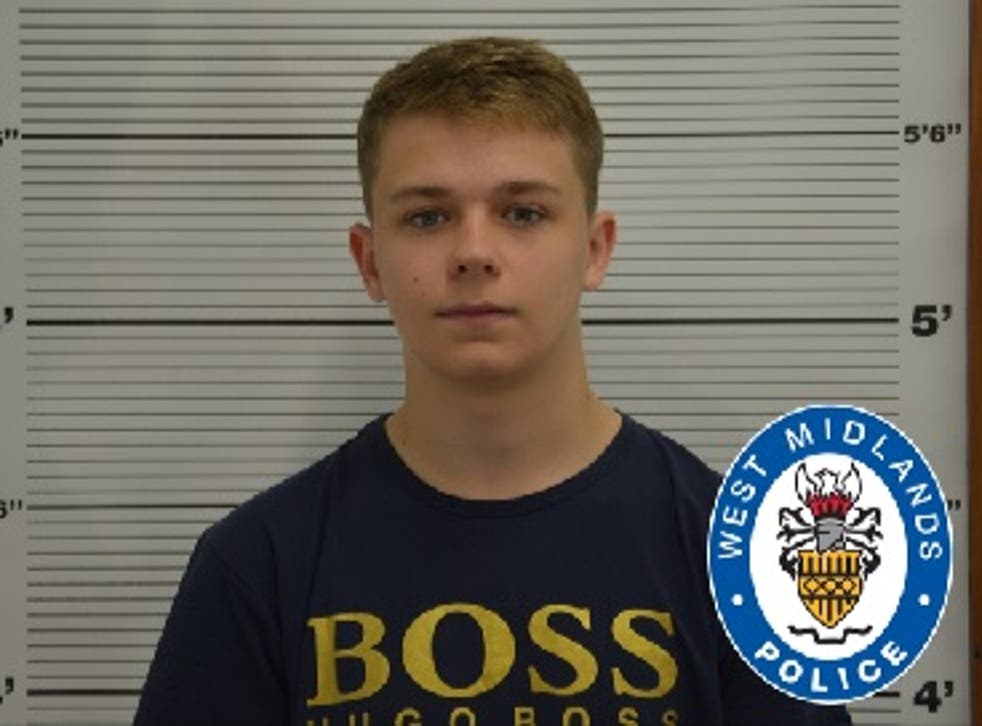 A teenage neo-Nazi who gave international extremists advice on how to make improvised firearms after becoming "obsessed" with mass shootings has been jailed.
Paul Dunleavy, 17, can be named for the first time after a judge lifted a reporting restriction preventing his identity being made public.
He was jailed for five-and-a-half years for preparing acts of terrorism by researching how to convert a blank-firing gun into a live weapon, and providing "advice and encouragement" to others online.
Birmingham Crown Court heard how Dunleavy, from Rugby, communicated with fellow neo-Nazis online and joined the Feuerkrieg Division (FKD) group that was later banned as a terrorist organisation.
In an online test to join the organisation, he wrote that Jewish people "must be eradicated", called fascism "the pursuit of restoring the natural order," and said he wanted to "go out there and provoke" a race war.
Dunleavy later told an undercover police officer: "I'm getting armed and getting in shape. I'd urge everyone to do the same."
FKD was proscribed by the British government in July, after police warned that the far right posed the fastest-growing terror threat to the UK.
Judge Paul Farrer QC said the group "advocated accelerating what they viewed as an inevitable race war by the use of violence, including lone wolf attacks".
"Despite knowing the nature of this group and its members you offered encouragement and practical advice on how to obtain or create a functioning firearm," he told Dunleavy at a sentencing hearing on Friday.
"On 10 August 2019, you left the British version of the FKD chat group and informed the founder that you were wiping your online presence whilst you got your own operations off the ground in real life."
The judge said that many of the teenager's claims were "bravado and exaggeration" to increase his status in online chats, but added: "I have no doubt that you did harbour an intention to commit an act of terror at some point in the future."
Dunleavy's own preparations were at an early stage and "inept", the court heard, but he was also knowingly inciting people with a violent mindset including three who have been convicted of terror offences in other countries.
Then aged 16, he had attempted to make parts of a gun and collected several knives, an air rifle, airsoft handgun, masks, targets, drawings and notes on gun modifications in his bedroom.
A notebook was seized containing swastikas and details of lone wolf attacks, as well as a mocked up logo representing an extreme right group he wanted to form.
Dunleavy also had a hoard of online material, including detailed instructions on how to make improvised firearms, and footage of numerous shootings including the far-right attacks in Christchurch, El Paso and Norway.
Judge Farrer said Dunleavy's autistic spectrum disorder contributed to an "obsessional interest in firearms" and that he experienced "depression, anxiety and feelings of social isolation".
He said the teenager had "retreated into an online world in which he sought out and read extreme right-wing literature and adopted radical views".
A probation report described Dunleavy as "a confused isolated teenage boy with a low sense of worth and self-esteem, desperate for recognition".
He was sentenced to five-and-a-half years detention for the preparation of terrorist acts, and two years to run concurrently for each of nine counts of collecting terrorist information.
Investigators did not identify a target for any potential attack, but said they swooped on the Dunleavy because of fears he would be able to create a live firearm.
When interviewed by police two weeks after his arrest, the teenager admitted speaking to neo-Nazis online and discussing making firearms, but said talk of attacks was "all a fantasy".
Dunleavy rated himself as a nine to 10 on the "full-on Nazi Hitler" scale, but later said he "had existed in an echo chamber" of far-right chat rooms.
Like numerous young neo-Nazis recently charged with terror offences in Britain, the boy is believed to have been radicalised online and read writings known as Siege by a prolific US extremist.
The head of the West Midlands Counter Terrorism Unit told The Independent Dunleavy had never been referred to the Prevent counter-extremism programme.
Detective Chief Superintendent Kenny Bell said police believe he was radicalised in a period of months, adding: "It's very difficult to say when he first started getting these views.
"There's nothing obvious we've seen from school or the environment where people are saying 'oh that happened here' and that happened there.
"Even from his family circumstances there's nothing glaringly obvious as to why he has decided to adopt these views. We've not been able to pinpoint a cause or turning point, or who or what caused him to be radicalised and have such extreme views. We just don't know."
Register for free to continue reading
Registration is a free and easy way to support our truly independent journalism
By registering, you will also enjoy limited access to Premium articles, exclusive newsletters, commenting, and virtual events with our leading journalists
Already have an account? sign in
Register for free to continue reading
Registration is a free and easy way to support our truly independent journalism
By registering, you will also enjoy limited access to Premium articles, exclusive newsletters, commenting, and virtual events with our leading journalists
Already have an account? sign in