Neville Neville, father of ex-Premier League and England footballers Gary and Phil, charged with sexual assault
Mr Neville, 63, is accused of assaulting the woman in March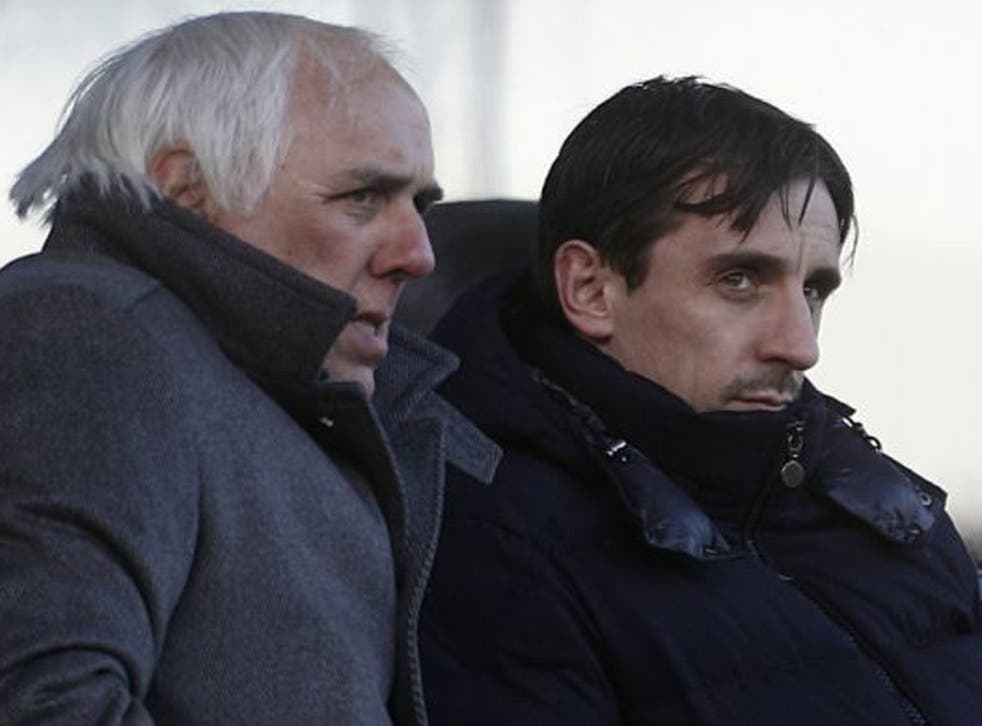 Neville Neville, the father of former footballers Gary and Phil Neville, is to be charged with sexually assaulting a 46-year-old woman the Crown Prosecution Service said today.
Mr Neville, 63, is accused of assaulting the woman in March of this year.
Nazir Afzal from the CPS said: "Greater Manchester Police has investigated an allegation of sexual assault by Neville Neville in March 2013.
"I have reviewed all the evidence that they have gathered and have authorised the police to charge him with one count of sexual assault by penetration against a 46-year-old woman."
"This decision is made in accordance with the Code for Crown Prosecutors.
"I have concluded that there is sufficient evidence for a realistic prospect of conviction and that it is in the public interest to prosecute this case."
He has been bailed to appear at Bury and Rochdale Magistrates' Court on June 12.
Mr Neville is a former commercial director and commercial manager of Bury Football Club where he was involved in the fans' group Save Our Shakers which was formed when the club faced bankruptcy in 2002.
His lawyer Simon McKay said: "I confirm Mr Neville has been charged with sexual assault.
"In response to the CPS's swift and public statement, I wish to state clearly that he strenuously denies the allegation."
He added: "Mr Neville intends to defend the allegation vehemently. Please respect the family's privacy at this difficult time."