Nigella Lawson 'let the children smoke weed', former PA tells court in Saatchi fraud trial
Nigella 'used drugs every three days at family home'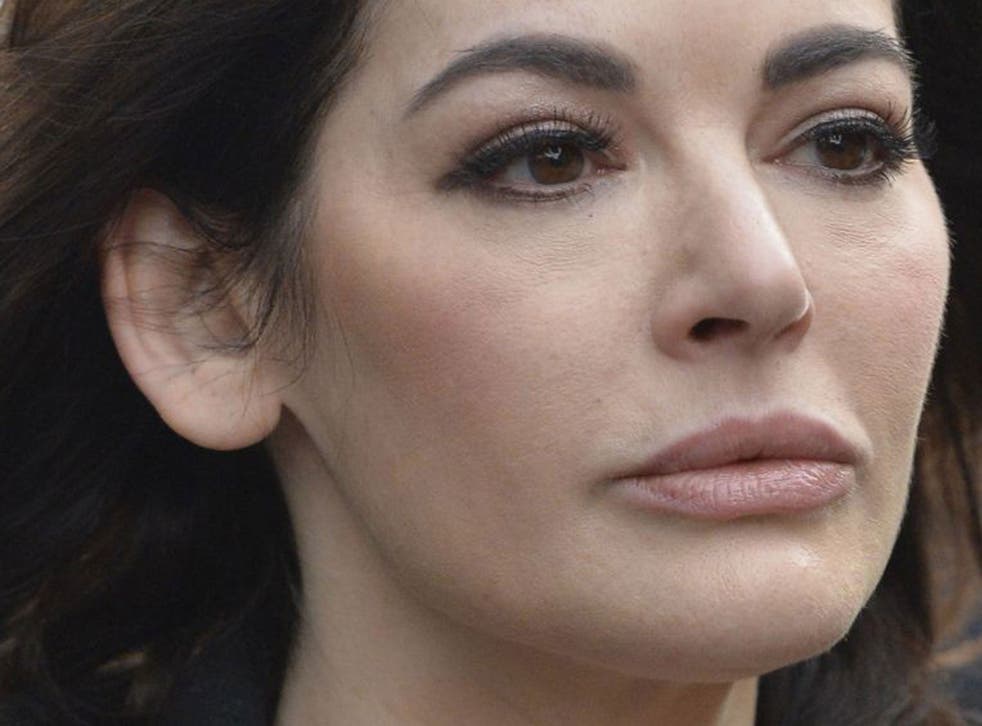 Nigella Lawson allowed her children to smoke marijuana, the television cook's former personal assistant told a court today.
Giving evidence at her fraud trial, Elisabetta Grillo, was quizzed about a transaction she made in the duty-free department of a New York airport, where she spent £70.
Asked what she had spent the money on, the 41-year-old told the prosecutor lawyer Jane Carpenter: "It was cigarettes for the children. I bought them there and Nigella allowed me to buy."
Ms Carpenter responded: "What on earth do you think you were doing buying cigarettes for underage children?," to which Ms Grillo replied: "Well, if Nigella Lawson let them smoke weed."
Before Ms Grillo's response, there was an audible gasp of "Oh my goodness" from her defence team.
At this point she was interrupted by Judge Robin Johnson who said: "Miss Lawson allowed them to smoke?" Grillo replied: "yes."
The case subsequently adjourned for lunch and Elisabetta will continue giving evidence after the break.