Not enough armed police to protect against New Year terror attacks, warns Police Federation chief Steve White
'The service has been at a stretch for the last few years. In terms of firearms, there is only so many that can go around.'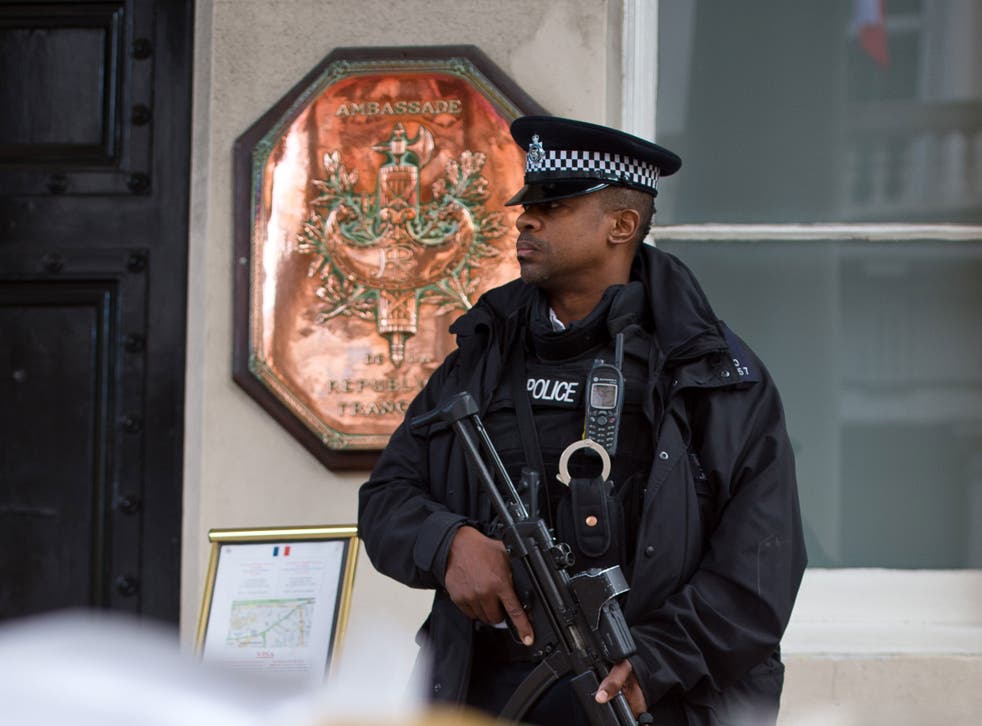 There are not enough armed police officers or firearms to prevent a terror attack during New Year's celebrations, according to the Police Federation chairman.
Speaking for rank and file police officers, Steve White said armed police units were already strained before the Paris attacks with rising demand.
He told the Telegraph that over the busy New Year period, an effective armed response to a terror attack could be dangerously inhibited.
Mr White said: "Before Paris or Tunisia (terror attacks) we were already saying there was a complete lack of resilience in specialist capabilities.
"In particular in relation to firearms we have seen rising demands versus decreasing resources.
"New Year's Eve is always a time of high demand for the police service. In terms of how we get any more, the argument is in relation to resilience and the service no longer has the resilience."
There are currently around 5,900 firearms officers in the UK, a third of which are based in London. As a result there are approximately 3,500 officers to cover the rest of the UK.
The numbers of armed police officers has dropped 15 per cent between March 2009 and March 2014.
UK news in pictures

Show all 50
Mr White added: "There is not the spare capacity. Forces will be putting the firearms teams where the risk is the greatest.
"The service has been at a stretch for the last few years. In terms of firearms, there is only so many that can go around.
"It is a cause for concern. There is a lack of resilience in the service and that is now coming to fruition."