Paul Massey shooting: Fears of gang violence after 'Mr Big' shot dead in Salford
Massey, 55, once ran for mayor of Salford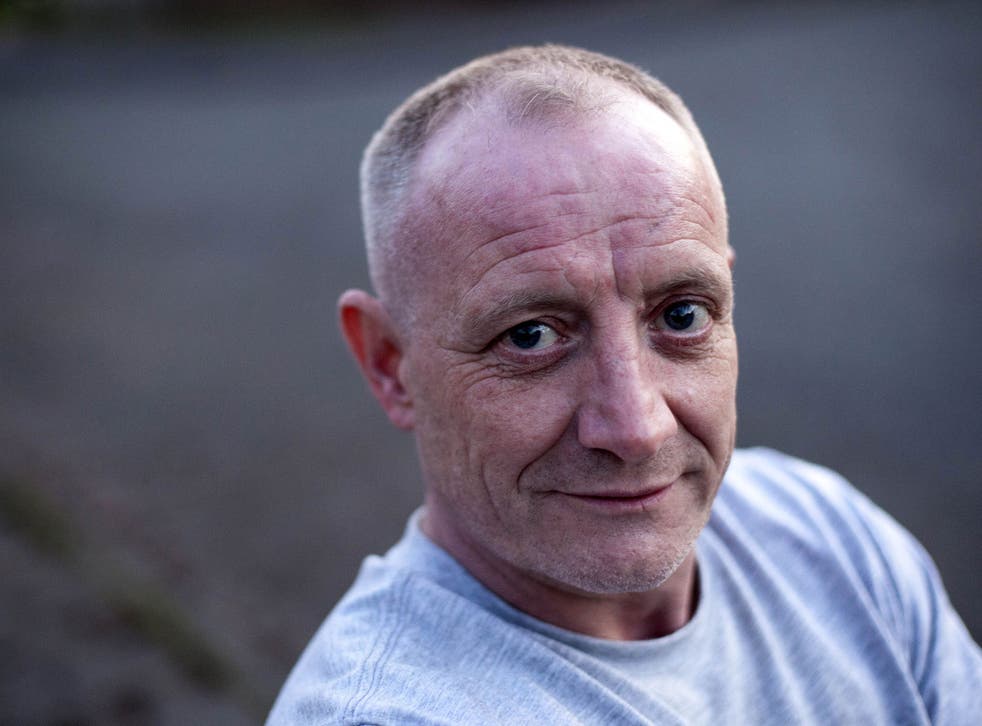 A man known as "Salford's Mr Big" over his alleged involvement in organised crime has been shot dead.
Paul Massey, 55, who had been on bail for more than three years for alleged money laundering, was attacked in the garden of his home, sources told the Manchester Evening News.
After serving a prison sentence for a stabbing, he went into the security and property business and reportedly tried to calm feuds between rival gangs. He also once ran for mayor of Salford.
In a statement, police did not name Massey but confirmed they had launched a murder investigation following a report of shots being fired at a house in Manchester Road, Clifton, at about 7.30pm on Sunday.
Detective Chief Superintendent Russ Jackson said: "People will understandably be alarmed when they hear about this incident which we believe was a targeted attack.
"I would like to reassure the public that we have a heightened level of police officers in the area tonight while we establish the full circumstances of the incident and identify those responsible.
"We are actively following a number of lines of enquiry."
He added that police were willing to speak to people "in the strictest confidence".
In 1998, Massey spoke about being shot at outside a friend's house by someone with a machine gun – the bullets missed – and also discussed the prospect that he would eventually be killed in an interview for a documentary that was never broadcast.
"I could be shot dead any time. I've realised that for years. If it's meant to happen, it's meant to happen," he said.
"I pity the bastard who did it after. The only reason that's kept me alive today is because the person who fires that shot knows that they've got to fly the flag and handle the pressure after it.
"They are not going to be able to handle it. They are getting it."
Massey also denied being a gangster because "a gangster is a person who goes out letting guns off unnecessary, shooting people unnecessary and basically getting involved in unnecessary crime".
He was named as a "Salford's Mr Big" by a local councillor in 1992 after a riot in the Greater Manchester town during which police officers were lured into ambush and attack by two men in balaclavas. He insisted he had not been involved.
In 1999, Massey stabbed a man in the groin, severing an artery, then left him for dead. He fled to Amsterdam but was extradited and given a 14-year prison sentence.
In December 2011, he was one of six people arrested by police investigating money laundering.
He said he was innocent and was able to run for Salford mayor the following year because he had not had any criminal convictions in the previous five years. Despite offering to do the job for free, he was not elected.
Neal Keeling, the Manchester Evening News' crime reportor, said Massey "always came across as articulate, intelligent and very savvy".
"There were two sides to him: Mr Big, but also regarded by some as someone who looked after Salford," he said.
In March this year, he again insisted he was innocent of the money laundering charges as the investigation continued.
Numerous people expressed concern on Twitter that the killing would spark further violence in Salford.
"Gonna kick right off in Salford now someone's done Paul Massey in," was one tweet which summed up the mood.
After he was shot, Massey was able to telephone a friend, according to the Manchester Evening News. The friend rushed round to Massey's home but was briefly detained by police when he got there.