Pensioner Ilyas Ashar sentenced to 13 years in jail for raping deaf and mute girl trafficked to UK from Pakistan
84-year-old forced the girl to sleep in a damp cellar for 13 years and she had no contact with the outside world from the age of 10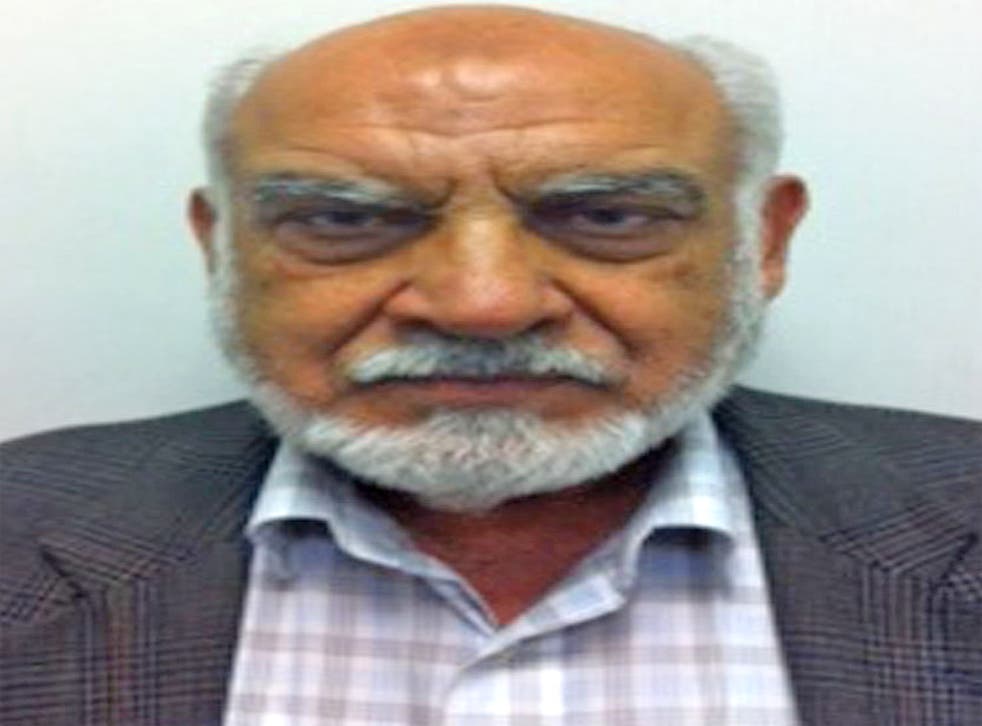 The pensioner who repeatedly raped a deaf and mute girl who he trafficked to Britain aged 10 has been sentenced to 13 years in jail.
Ilyas Ashar, 84, was last week found guilty of 13 counts of rape against the girl, who is now in her 20s, after she was kept at the home he shared with his wife Tallat in Eccles, Salford, and made to sleep in the "sparse, cold and damp" cellar.
His wife, 68, was also sentenced today to 5 years in jail, while their daughter was given a 12-month community order.
Passing sentence, Judge Peter Lakin said: "You Ilyas Ashar and you Tallat Ashar did not treat this girl as a human being. To you she was merely an object to be used, abused and cast aside at will.
"Throughout these proceedings not one of you have shown any remorse. You are deeply unpleasant, highly manipulative and dishonest people."
At an earlier hearing, the jury at Manchester Crown Court heard that the girl, who is from Pakistan, and is profoundly deaf and cannot speak, was beaten and slapped as well as being forced to work for Ashar and his family and friends in virtual slavery as a domestic servant. Details of the victim's ordeal only emerged after she was taught sign language following her accidental discovery in 2009 by trading standards officers who had come to the couple's house to investigate possible illegal activities.
Ashar used his victim to satisfy his sexual desires as well as enlisting his wife to use the girl's details to steal more than £30,000 in benefits and set up several bank accounts in her name. Two female jurors wept as the guilty verdicts were delivered, and the judge said he was excusing the jurors of further jury service for a decade after hearing traumatic evidence.
Ashar had also been convicted at an earlier trial of two counts of trafficking a person into the UK for exploitation and three counts relating to the fraudulent obtaining of benefits. Tallat Ashar, 68, and the couple's daughter, Faaiza Ashar, 46, were also found guilty at the previous trial of benefit fraud charges.
After that jury had been unable to reach a verdict against Ilyas Ashar on the rape charges, a re-trial was ordered. Police described Ilyas Ashar as "pure evil", having obtained and exploited a victim who had no means to communicate and no contacts beyond his family.
Salford divisional commander Chief Superintendent Mary Doyle said: "This was a dreadful case where the girl endured years of domestic exploitation at the hands of the Ashar family. They have exploited her disability and made it appear to the authorities that she was responsible for their own fraudulent behaviour. She was essentially kept in domestic servitude.
"What is remarkable - and the most important aspect of this unusual case - is that the victim has emerged a confident, well-adjusted and determined young woman."
Campaigners expressed concern that the victim was brought to Britain through London's Heathrow airport in June 2000 around the age of 10 using a passport which gave her age as 20.
Hannah Flint, of Stop The Traffik, said: "It is vital that proper training is provided for police, border agencies, teachers, lawyers and other employers to help them spot the signs of human trafficking."