Grenfell Tower fire: Police carry out three interviews under caution as part of investigation
Detectives consider corporate manslaughter charges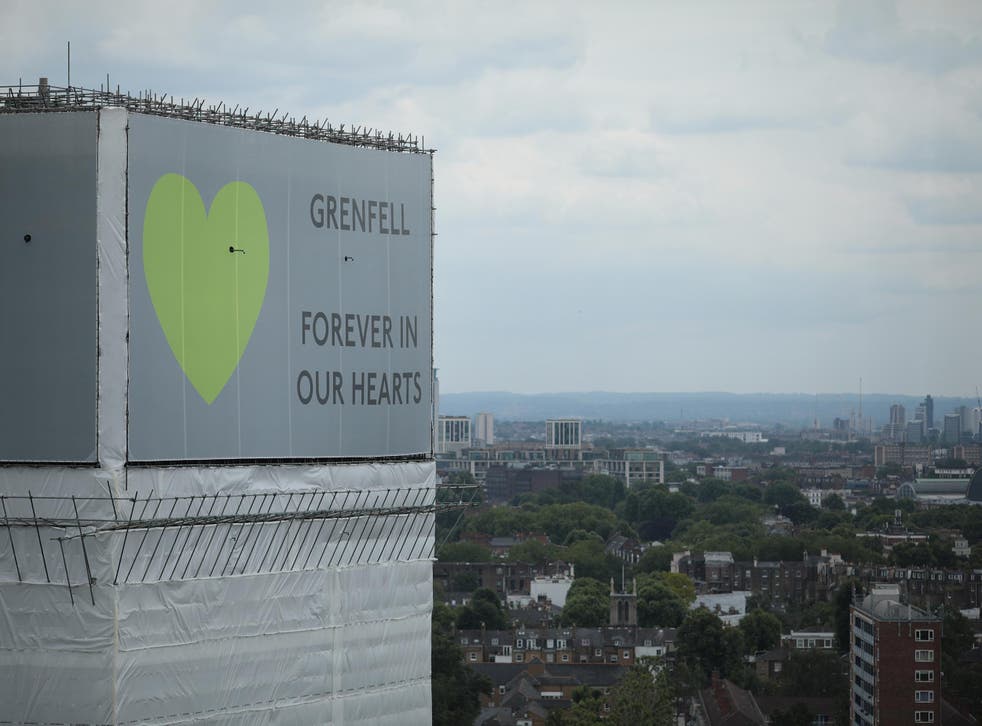 Detectives investigating the Grenfell Tower fire have carried out three interviews under caution and say more are likely in the coming weeks.
Scotland Yard is considering whether offences including corporate manslaughter, gross negligence manslaughter and breaches of the Health and Safety Act have been committed.
But no arrests relating to the fire – aside from those for suspicion of fraud – have been made, a statement released by the police revealed.
The statement said: "Over the past year, police and experts have worked tirelessly to ensure that every aspect of the physical examination of Grenfell Tower have been completed to the highest possible standards.
"This considerable work has been supported by a series of off-site tests and reconstructions."
Investigations into the site are "nearing completion" and are expected to finish in early August, according to police.
The statement continued: "Once the MPS is entirely satisfied nothing further is required from the tower, responsibility for it will be handed over to the responsible body. The MPS is working closely with all relevant organisations to make the arrangements."
Commander Stuart Cundy said: "The handover of Grenfell Tower by the police will only occur once we are entirely confident that all police work has been completed at the tower and handing the tower over to the responsible body will have no bearing on the ongoing criminal investigation.
"The concerns of the bereaved, survivors and residents as well as the wider community will be central to how the handover takes place. We recognise this will be a significant milestone and one that is bound to stir a range of emotions for all those affected by this tragedy.
"As part of our careful planning for a transition of responsibility, we are working closely with representatives from central government and London Councils."
Grenfell Tower Inquiry: photos of inside the flat where fire began

Show all 18
The police probe is taking place at the same time as a public inquiry into the fire, currently in its eighth week, and each investigation informs the other.