Police failings put dozens of children at risk from notorious paedophile ring
Documents reveal some visitors at Elm Guest House went on to commit series of child sex offences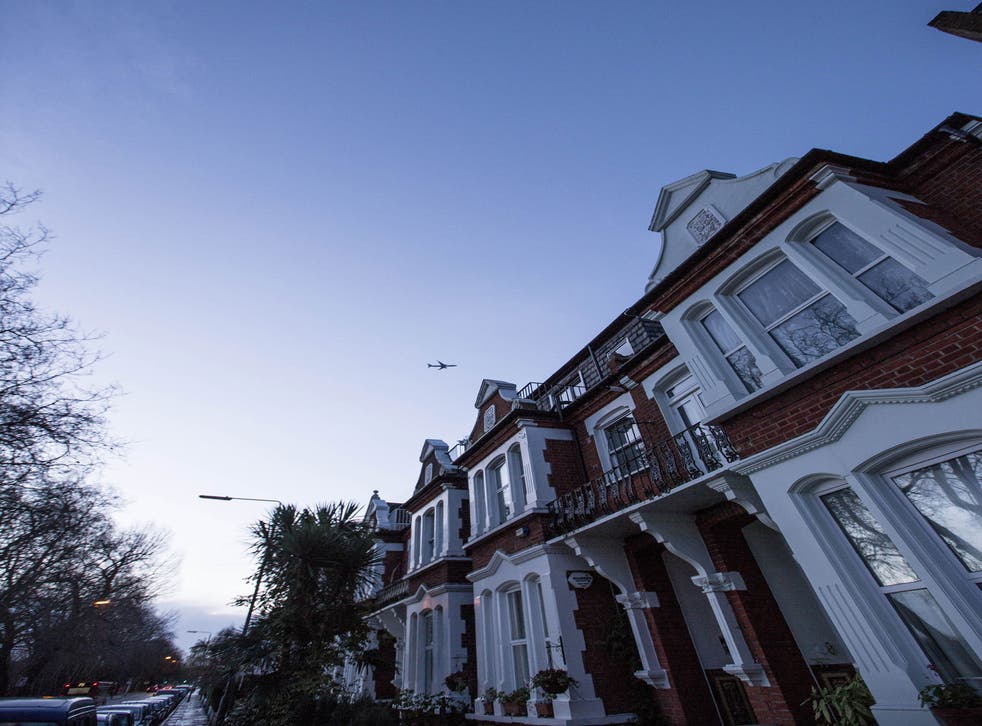 Scores of children might have been protected from kidnap, rape and indecent assault if the police had smashed an alleged establishment paedophile ring operating at a suburban house in London in the 1980s.
At least three men listed in documents as visitors to Elm Guest House in Rocks Lane, Barnes, were later convicted of multiple sex offences against children, The Independent can disclose.
A team of detectives in Scotland Yard's Paedophile Unit is investigating historic allegations that powerful individuals linked to Buckingham Palace, the Conservative Party and the legal profession routinely abused children at the three-storey property in the early 1980s.
The guest house was established as a refuge for homosexuals in the 1970s, but soon became a place where men had sex with young prostitutes and later, allegedly, boys and girls from the now-closed Grafton Close children's home in nearby Hounslow. Police raided the property in 1982 and charged its owner, German-born Carole Kasir, with keeping an immoral house but did not arrest any guests.
Childcare professionals liaising with the current Metropolitan Police investigation, Operation Fernbridge, claim that the inquiry in 1982 and another one in 2003 were stymied by an establishment cover-up.
It can also be disclosed that two children disappeared in south-west London during the heyday of Elm Guest House.
Martin Allen, a 15-year-old boy, vanished on 5 November, 1979. A member of the public saw an apprehensive boy fitting his description with a man on a Tube train travelling towards Earl's Court. On the evening of the Royal Wedding in 1981, eight-year-old Vishal Mehotra went missing in Putney. Neither boy was seen again.
While the Metropolitan Police told The Independent that the boys' disappearances were not being re-investigated, the predatory nature of some of those who stayed at the Elm Guest House will raise concerns that they could have been targeted.
Anthony Milsom, a paedophile from Hull, who is alleged to have stayed at the property, later moved to Newtown, Powys, where he was convicted of a string of sex offences dating back to the 1990s, including 21 counts of making indecent photographs of children and five counts of indecent assault on a girl when she was aged between 4 and eight. He was jailed indefinitely at Mold Crown Court in March 2011, but six months later appeal court judges reduced his sentence to three-and-a-half years. Another alleged visitor was Colin Peters, a Foreign Office barrister, who was jailed in 1989 for being part of a network which molested hundreds of boys. Reports at the time said the ring "was used by highly placed civil servants and well-known public officials".
The most infamous alleged visitor to Elm Guest House was Warwick Spinks, a violent paedophile who in 1995 was jailed for a series of sexual offences on boys, including buggery, taking a child without lawful authority and taking indecent images of children. Lewes Crown Court heard that he had he drugged a 14-year-old boy and "sold him" to a gay brothel in Amsterdam. Spinks denies ever having visited Elm Guest House and would have been no older than 16 when it closed.
According to documents kept by a former children's worker, visitors to the property included the Soviet spy Sir Anthony Blunt and the late Liberal MP Cyril Smith, who is now thought by Manchester police to have assaulted teenage boys.
Another was Sir Peter Hayman, Britain's former High Commissioner in Canada.
Brittan has 'no recollection' of dossier
A senior minister in Margaret Thatcher's Cabinet handed a dossier containing allegations of paedophilia in Buckingham Palace and the diplomatic and civil services says he cannot remember receiving the file.
In November 1983 Sir Leon Brittan, the Home Secretary, was given the dossier by the late Geoffrey Dickens, as part of his campaign against the Paedophile Information Exchange.
Asked by The Independent this week what the dossier alleged and what action, if any, he took, Sir Leon, a QC and later European Commissioner, replied by email: "I have no recollection of these matters. Sorry!"
This article originally repeated information from a press release by the Child Exploitation & Online Protection Centre, that Warwick Spinks was a "violent child sex offender" and had been convicted of sexually assaulting a minor "at knifepoint". The charge against him was buggery but The Independent now understands that the trial judge did not accept evidence from the victim that a knife was involved. The article has been amended to reflect this development and also to include Mr Spinks' denial of the claim that he was a visitor to Elm Guest House. He was no older than 16 when the guest house was closed. (4 November 2013)