Police missed chance to investigate paedophile Jimmy Savile seven years ago, watchdog finds
The woman who came forward in 2008 said she felt the officers 'tried to frighten me off' from pursuing her case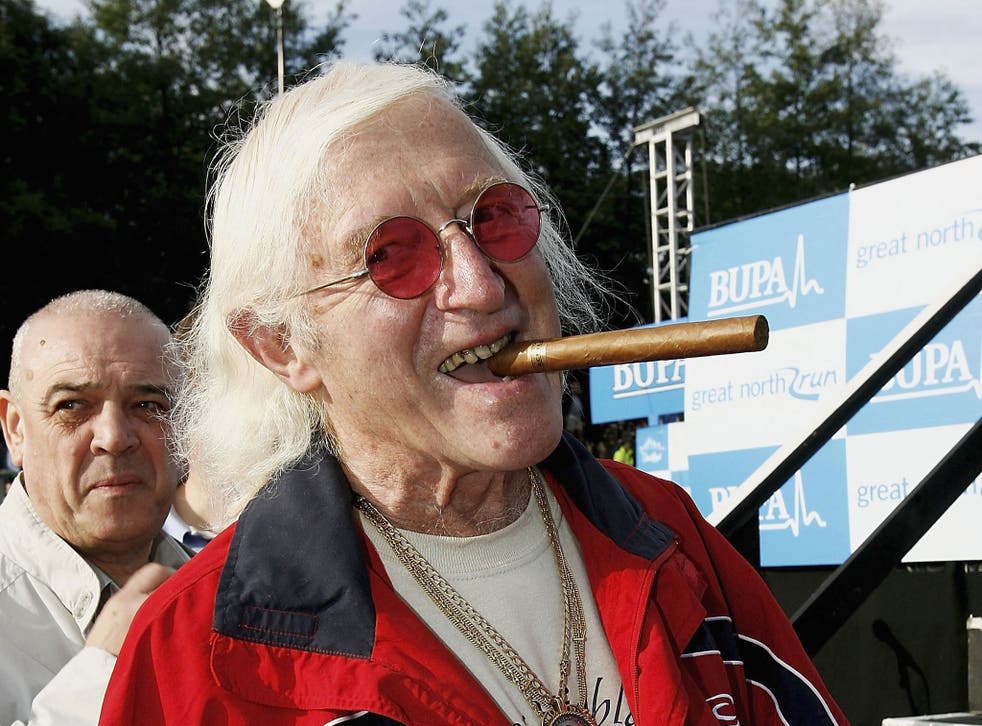 Police missed the chance to investigate paedophile Jimmy Savile back in 2008 after they mishandled a claim made by a woman that she was attacked by the disgraced DJ, a watchdog investigation has found.
Seven years ago a woman alleged to Sussex police that Savile attacked her in a caravan in Worthing in 1970, but detectives failed to follow all lines of inquiry properly, the Independent Police Complaints Commission (IPCC) found.
The woman, referred to as Mrs A, told the IPCC that she had been the victim of a serious sexual assault by Savile in 1970 when in her early 20s, after she had met the DJ at a Chelsea Pensioners' event in Worthing Town Hall.
In pictures: White Flowers Campaign to support child abuse victims

Show all 10
She did not report the incident to the police at the time, but told her husband, and said she had been "severely affected" over the years by the attack.
After Mrs A saw a documentary about Savile, she contacted a local newspaper and then Sussex police. Two officers visited her later that day, referred to as Officer A, and a detective inspector named as Officer B, who the woman told investigators "tried to frighten me off" from pursuing a case against Savile.
Officer B was described as a "bully man" who asked the woman "are you getting money for this?" while officer A described Savile as a very powerful man whose lawyers would make "mincemeat" of her in the high court.
The woman also claimed both officers burst out laughing when Officer A said "well he didn't get his breakfast so he had to have his dinner" as she described how Savile behaved after the assault. The woman later gave police a statement saying she had decided not to support a police investigation into her complaint.
Savile died in 2011, three years after the woman had approached Sussex police, at which point the sheer scale of his abuse against young women and girls began to be realised.
When interviewed by the IPCC, Officer A denied that they tried to persuade Mrs A not to pursue her complaint and said that she seemed very reluctant to proceed. He also denied that he had laughed or was dismissive, adding that he did not see his colleague act in this way.
An Acting Detective Chief inspector who reviewed and closed the case in April 2008 told the IPCC that without the woman's support it would be difficult to prove a sexual offence had taken place.
He denied that he had closed the investigation prematurely and maintained he made his decision based on the evidence available to him, and that it could have been reopened if new information emerged.
The report concluded that on the balance of probabilities it is clear that Mrs A and her partner felt their interaction with Officers A and B "led directly to Mrs A not pursuing her complaint of sexual assault".
Sussex Police said it co-operated fully with the IPCC investigation, adding: "We note they agree with our view that the four officers referred to have no case to answer for misconduct."
IPCC deputy chair Sarah Green said: "Greater efforts should have been made by police to investigate the allegation and to encourage the woman to support an investigation.
"She showed considerable courage in coming forward to police but regrettably she felt that the two officers who visited her had a negative attitude towards her pursuing her allegation.
"Not sending a trained female officer, coupled with the perceived absence of support, resulted in a missed opportunity by Sussex Police to investigate Savile in 2008."
Additional reporting by PA