Police officer 'will not face charges' for Tasering man doused in petrol who caught fire and died
Andrew Pimlott, 32, died of burns after the incident in Plymouth in 2013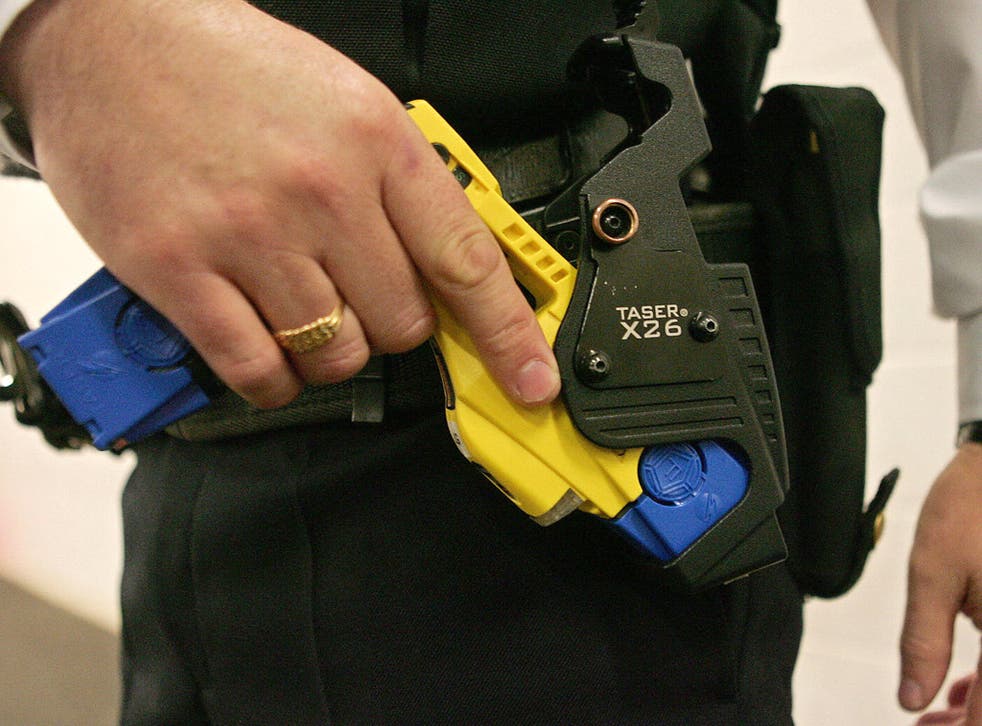 A police officer who Tasered a man doused in petrol who caught fire and died will not face criminal charges.
Andrew Pimlott, 32, died in hospital from his burns five days after the incident in April 2013.
Police had been called to a garden in Plymouth, where he was standing covered in flammable liquid with a match, and an officer discharged the Taser to stop him setting himself alight.
The unnamed officer, from Devon and Cornwall Police, could have faced charges of manslaughter by gross negligence and misconduct in a public office, but on Thursday the Crown Prosecution Service (CPS) decided there was insufficient evidence.
Sally Walsh, a senior lawyer in the CPS Special Crime Division, said: "The evidence suggests that this was a fast-moving incident with events unfolding suddenly and in near darkness - from the police approach to the garden to the petrol igniting the entire incident took less than 41 seconds."
The officer acted "in a genuine attempt to save Mr Pimlott's life" on 18 April 2013 and a jury was likely to accept his "reasonable" fear, she added.
"Whilst we cannot know whether Mr Pimlott intended to set himself alight, seeing him douse himself in petrol and holding what appeared to be a lighted match, it was reasonable for the officer to conclude that he intended to," Ms Walsh said.
"It appears from the evidence that the officer did the best he could in what were clearly very difficult circumstances and that he was faced with a choice of either standing back to allow Mr Pimlott to set himself alight or taking the somewhat lesser risk of applying the Taser in an effort to stop him doing so."
Paramedics and firefighters were called to the scene in the Honicknowle area of the city and Mr Pimlott was taken to Derriford Hospital in Plymouth before being transferred to the burns unit at Frenchay Hospital in Bristol, where he died on 23 April.
Mr Pimlott, who had breached a restraining order by going to the house, was called a "fantastic son" by his family, as well as a "dear brother and uncle".
Their tribute after his death added: "We are going to miss you so much and you will never be far from all our thoughts.
"You will always hold a place in all our hearts."
The CPS has written to Mr Pimlott's family to "explain the decision in detail" and have offered to meet with them.
The decision not to press charges means the case has been referred to the Independent Police Complaints Commission (IPCC), which is investigating the officer for gross misconduct.
The watchdog has sent its report to the coroner and the findings will be published at the conclusion of an inquest.
Mr Pimlott's death is one of a number of controversial cases involving the use of stun guns by police.
They also include blind pensioner Colin Farmer, who was hit with the weapon in Chorley, Lancashire, when an officer mistook his white stick for a Samurai sword.
In 2012, James McCarthy suffered a heart attack after he was hit twice with a Taser at a hotel in Liverpool and is now suing Merseyside police.
And in December 2013, a teenage boy with complex learning difficulties was Tasered in the grounds of a special school owned by the exclusive Priory Group - Chelfham Senior School near Plymouth.
A spokesperson for Devon and Cornwall Police said: "The officer concerned has been fully updated today with developments and we will now progress an internal disciplinary procedure regarding this matter.
"The matter remains subject to an independent investigation by the IPCC and we continue to co-operate with that as required."
Additional reporting by PA