London Halloween rave riot: Police were 'bashing people senseless', say organisers
One girl was 'bitten' by a police dog and others tried to talk to officers but were unsuccesful, Facebook users say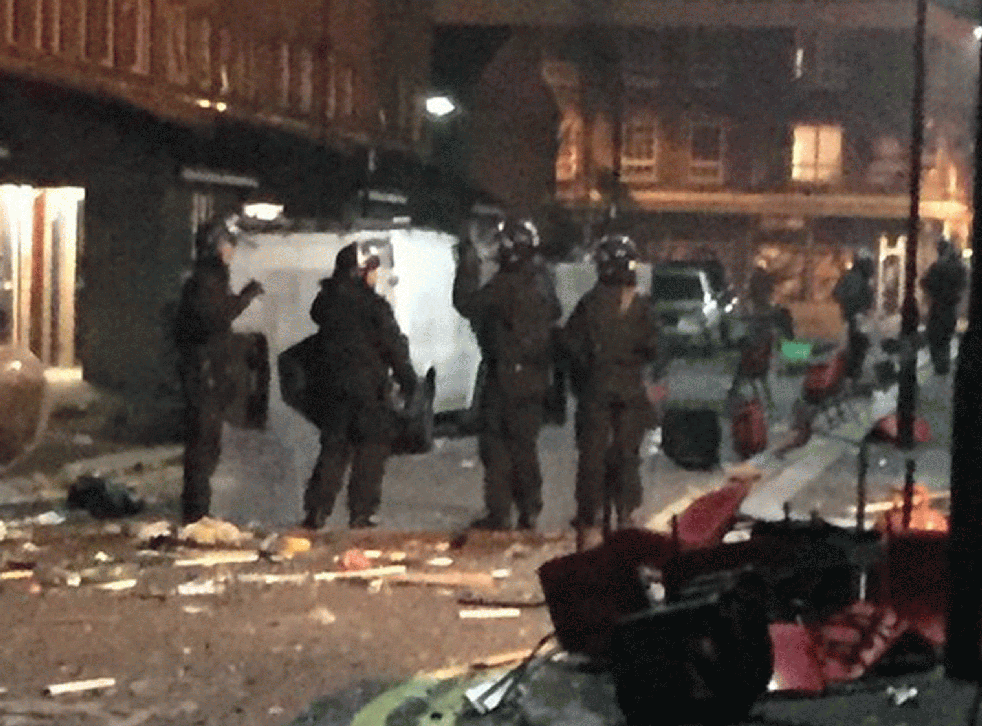 Organisers behind a Halloween rave in London have accused riot police of "bashing people senseless" after the event descended into chaos.
Scum Tek, which organised the party for hundreds of people Lambeth, hit back at police accusations of violence from those present.
Police say that as officers arrived, they were "confronted with a large group of people" who began throwing missiles.
In a Facebook post, however, the event organisers said police had failed to communicate with revellers on Whitgift Street in Lambeth and instantly set their dogs on people.
"Ravers did not react until the police started bashing people senseless! Letting their dogs go at people almost unrestrained," the group said.
"Many people tried to engage with dialogue from inside. The police were not interested to talk through peaceful resolutions.
"This did not seem to be a part of the orders. People talking to each other solves more than confrontation."
But a Metropolitan Police press statement said:"When officers arrived, they were confronted by a large group of people outside the venue. During this confrontation a number of missiles were thrown at officers, including one reported 'petrol bomb'.
"As well as attacking police the group also caused criminal damage to private vehicles and property in the area."
Four officers were treated for minor injuries at the scene, the statement said.
One Facebook user, Tim Newcastle, said the police were right to detain ravers.
He wrote: "People talking to each other solves more than confrontation? Are you mad? The whole scummy lots of you should be locked up."
But another Facebook user, Bart Kuleba, said confrontation was also instigated by police.
He wrote: "The police pushed the ravers back into residential areas, ravers did not choose to go into residential areas. Police with dogs intentionally came close to ravers to antagonise them and a girl (she genuinely didn't do anything wrong to provoke the attack) got bitten because of their carelessness.
"Police were also calling ravers names and being verbally abusive towards them to incite violence. You morons need to get the facts straight from the people who were actually there instead of gossiping and fantasising scenarios to suit your preconceived ideas and judgements of people who go rave."
Police have yet to reveal how many arrests were made.