Police 'routinely ignoring' needs of female detainees on periods, warns watchdog
Female suspects have sometimes been left to bleed in their cells or been unable to wash their hands for days at a time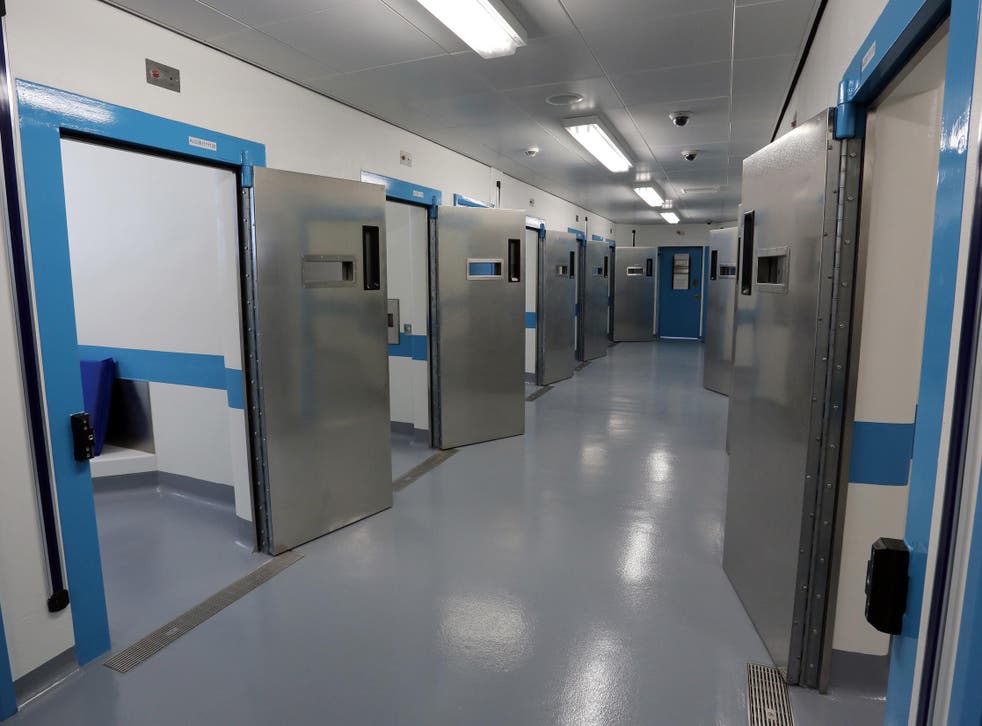 Police officers are "routinely ignoring" the needs of female suspects on periods, a watchdog has warned.
The Independent Custody Visiting Association (ICVA) has written to the Home Office to express its concern about the conditions women under arrest face when menstruating, saying they are a potential breach of human rights and equality law.
They warn some female suspects have been left to bleed or forced to change tampons and sanitary towels while being recorded on CCTV. Others have been unable to speak to a female police officer to ask for help or have been unable to wash their hands or shower after changing tampons.
They have called for Home Secretary Amber Rudd to introduce new guidelines for the police, which would include asking female detainees about their needs, in private, when they are booked in, as well as a hygiene pack and washing facilities being made available to all women.
They also recommend that CCTV monitoring should be pixelated where possible or arrangements should be made so a woman can change in private.
The ICVA, which is funded by the Home Office, said in one incident a woman had her clothes removed and was dressed in a paper suit.
Despite being on her period she had her underwear taken away and was refused any sanitary products, they said.
"She was left in a state of vulnerability sufficient to cause concern for her wellbeing, bleeding in a paper suit, alone in a cell," they added.
Sherry Ralph, the ICVA's chief operating officer, told the BBC that jail cells "typically only have one [type of] absorbency of tampon and towel available".
UK news in pictures

Show all 50
She said a senior officer she spoke to had described the quality of the packs they needed to buy as "woeful".
The watchdog said the evidence they had gathered suggested the problem is widespread across England and Wales.
The maximum time a person can be held in custody without charge is four days – rising to 14 days for terrorism offences.
Although the majority of people arrested in England and Wales are men, over 100,000 women were arrested – though not necessarily charged or convicted – in 2016/17.
The ICVA has called on Ms Rudd to take "swift action" to resolve the issues.
Their letter said: "No woman or girl should be left in indignity by police officers for want of a difficult conversation or an inexpensive box of tampons".
The National Police Chiefs' Council head of custody, Surrey Police Assistant Chief Constable Nev Kemp said: "The police service is committed to upholding the highest custody standards to ensure that all detainees are treated in the right and proper way. We regularly facilitate unannounced, independent inspections of custody units and use the feedback to improve our approach.
"Although there have only been a very small number of detainees affected by inadequate sanitary protection, we are committed to achieving greater consistency across the country so that women in custody are always treated with dignity and respect.
"In consultation with women's groups and other organisations, we are in the process of developing comprehensive guidance for officers on how to deal with these sensitive and often complex cases".
A Home Office spokeswoman told The Independent: "Everyone who is held in custody should be treated with dignity and have their needs respected. That is why we are working closely with the Independent Custody Visiting Association and the National Police Chiefs' Council to understand where improvements can be made on this issue."