Portuguese police refuse to reopen Madeleine McCann case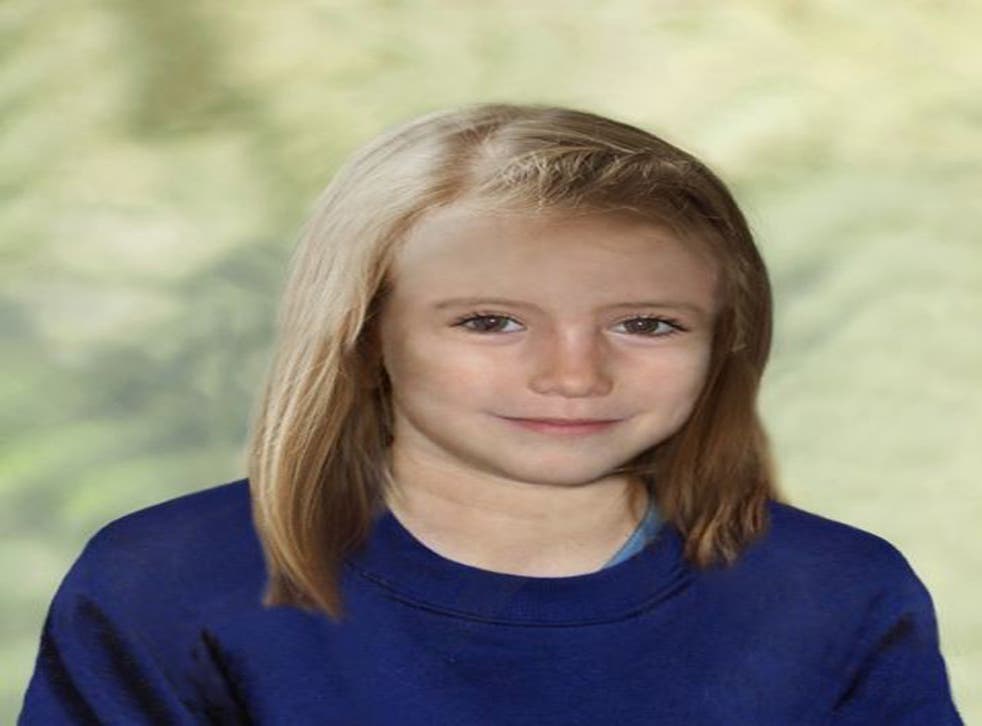 Portuguese police have today said they will not be reopening the inquiry into the disappearance of Madeleine McCann.
The decision follows a statement from the Metropolitan Police yesterday saying they believe Madeleine McCann could still be alive, and that they have identified 195 potential investigatory leads.
The Metropolitan Police also released an 'age-progressed' image showing what Madeleine might look like as a nine-year-old.
The parents of Madeleine McCann had today responded to the new momentum from the Metropolitan Police in the case of their missing daughter, saying they were 'hugely encouraged.'
Kate McCann was said to be 'particularly pleased' with the age-progressed image which she says shows a strong family resemblance.
Next week will mark five years since Madeleine went missing from her family's Algarve holiday flat as her parents, Kate and Gerry McCann, dined nearby.
Yesterday, Detective Chief Inspector Andy Redwood, who is leading the investigation into Madeline's disappearance, said he believed that it was a case of stranger abduction.
He also said there were 195 "investigative opportunities."
Mr Redwood said that his team of more than 30 officers had been to Portugal seven times, including a visit to the McCann's holiday flat in Praia da Luz.
There have been hundreds of possible sightings and leads since the little girl disappeared age three, last year.
The Portuguese refusal to re-examine her disappearance came today following a statement from the family spokesman.
Clarence Mitchell said, "They (Scotland Yard) believe that it is quite possible that Madeleine could still be alive and that is what Kate and Gerry have said throughout the five years and they are hugely encouraged by all of this momentum in the case."
He said that, like the British police, Mr and Mrs McCann want the case to be reopened.
But he added such a move was "up to the Portuguese authorities".
The investigation into Madeleine's disappearance was closed by Portuguese police in 2008 after 15 months.
The Portuguese police had said only evidence from a 'serious, pertinent and authoritative' source would cause the investigation to be reopened.
Portuguese detectives are also thought to want the case to be reopened but must gain judicial approval in order to do so.