Pressure group Cage launches legal action against Charity Commission and accuses it of acting like 'counter-terrorism police'
Cage claims the regulator had 'exceeded its role' by pressurising other charities to sever their ties with the organisation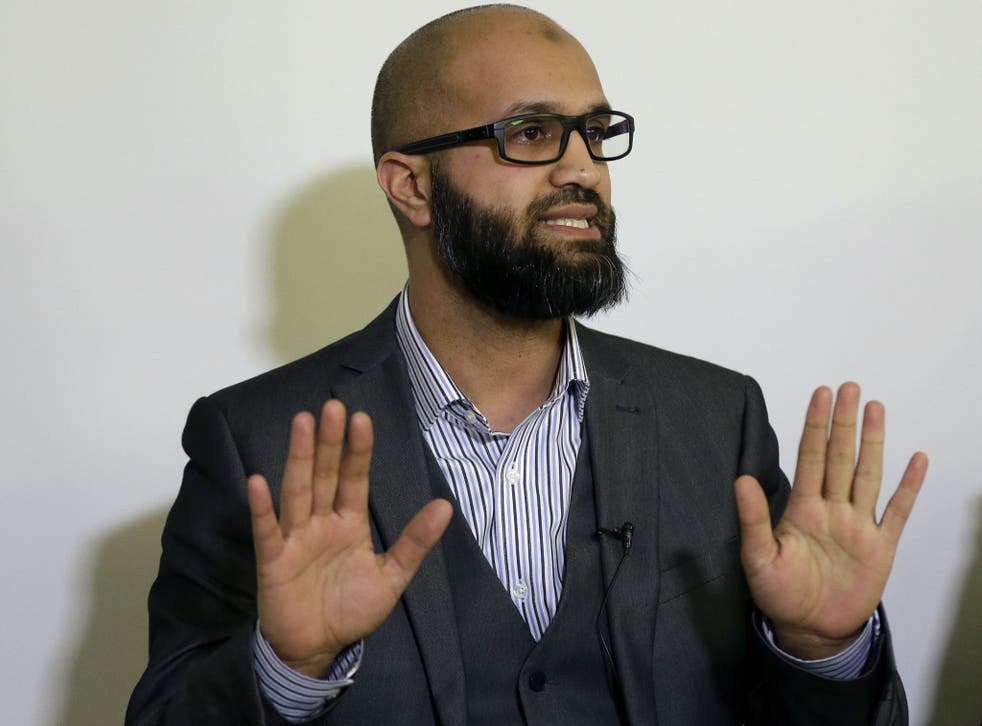 The British pressure group which claimed the Islamic State executioner known as "Jihadi John" was radicalised by MI5 has launched legal action against the Charity Commission, accusing it of acting like a branch of "counter-terrorism police".
Cage, which attracted controversy earlier this year when one of its directors described Mohammed Emwazi as "a beautiful young man", claims the regulator had "exceeded its role" by pressurising other charities to sever their ties with the organisation.
The advocacy group, which is not a charity itself but has previously relied upon donations from grant-making bodies including the Joseph Rowntree Charitable Trust (JRCT) and the Roddick Foundation, said the Commission's actions were unlawful and had resulted in its funding drying up.
The group, which has lodged a judicial review application at the High Court over the issue, said the situation had also resulted in a "chilling effect" on the ability of third-sector organisations to engage in controversial debates.
It highlighted a press release issued by the JRCT in March, stating that it had come under "intense regulatory pressure" to rule out any future funding of Cage "regardless of any changing circumstances". The JRCT had not given the group any money since January 2014.
Accusing the regulator of pandering to the "rule of the mob", the group also claimed that a number of other charities had been questioned merely for "sharing a platform" with Cage.
Spokesman Ibrahim Mohamoud stressed that the group was not looking for financial gain but had become more widely concerned that the Commission was curtailing freedom of expression by creating a "climate of fear" within the sector.
"It's not about Cage. We're just concerned that charities who may have wanted to work with CAGE feel threatened…We don't want to create this atmosphere of fear, of people looking over their shoulders," he added.
"Charities must be able to function with a regulator that does not create a climate of fear and undermine the fundamental freedoms of expression and association. In recent years, the Charity Commission appears to be assuming the role of counter-terrorism police, rather than a charity sector regulator."
Emwazi was named in February as the masked British man responsible for the beheading of numerous western hostages by IS. Shortly afterwards, Cage became the focus of international attention when it revealed that the 26-year-old Londoner had sought its assistance after being interrogated by a British official when he tried to fly to Tanzania.
The group's research director, Asim Qureshi, was criticised for suggesting that Emwazi had been radicalised because he was harassed by the British security services. He said later that his comments were "not about sticking up for" the jihadist.
Zoe Nicola, an associate lawyer at HMA Solicitors, which represents Cage, said: "The statement published by the Joseph Rowntree Charitable Trust clearly states that its decision to withdraw current and future funding to Cage was due solely to intense and concerted regulatory pressure.
"Such interference on the part of the Charity Commission was in excess of its powers. These actions curtailed our client's freedoms of expression and association. This raises concerns that our client is being penalised for engaging in a debate and expressing views which may have been unpopular with the Government."
A spokesperson for the Charity Commission said: "We can confirm that the Commission is aware of this legal claim and that we are considering it carefully. We cannot comment further at this stage."
The High Court will now have to decide whether or not to grant permission for a judicial review hearing, a process which could take several months.
Register for free to continue reading
Registration is a free and easy way to support our truly independent journalism
By registering, you will also enjoy limited access to Premium articles, exclusive newsletters, commenting, and virtual events with our leading journalists
Already have an account? sign in
Register for free to continue reading
Registration is a free and easy way to support our truly independent journalism
By registering, you will also enjoy limited access to Premium articles, exclusive newsletters, commenting, and virtual events with our leading journalists
Already have an account? sign in