Raffaele Sollecito speaks out after he and Amanda Knox are told they face re-trial in Florence over Meredith Kercher's murder
Sollecito: Kercher was 'the first victim of these hideous facts, but we are other victims'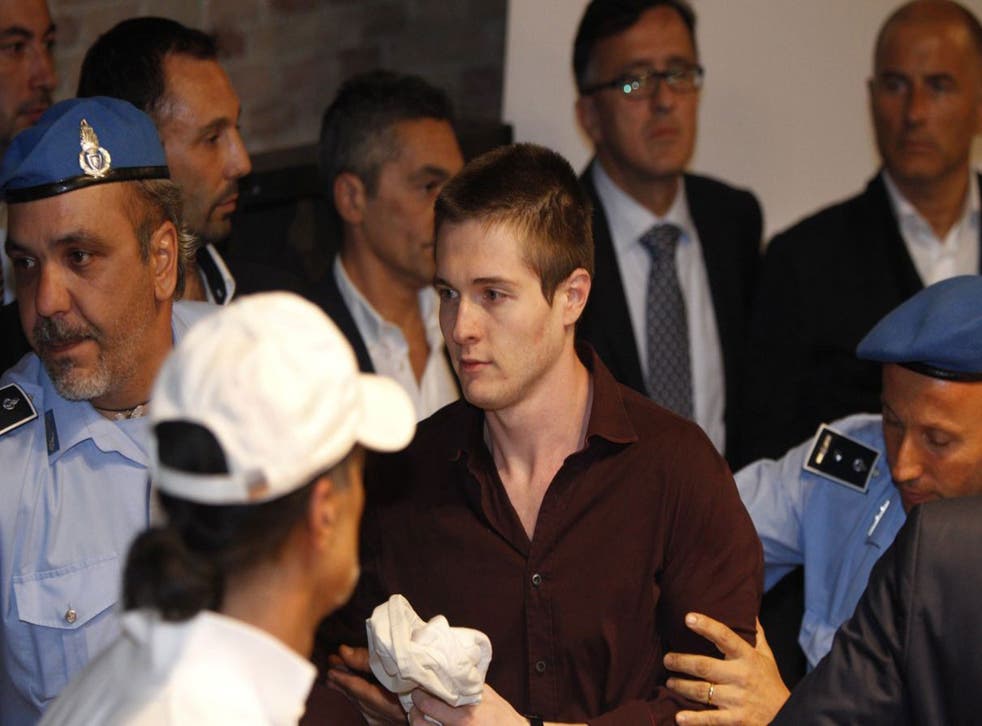 Raffaele Sollecito has spoken out in his first British interview, following the announcement last week that he and his ex-lover Amanda Knox will have to stand a re-trial over the death of murdered British student Meredith Kercher.
Speaking on Monday for ITV's Daybreak, the 29-year-old said that Meredith was "the first victim of these hideous facts, but we are other victims".
When asked if he could understand other people perceiving him and Amanda as making money from Meredith's death, he said: "I have to make money to defend myself. I cannot get a real job, and even if I could get a real job, there's not enough money there."
He said he felt "very bad for her family because she was just 20 years old, she didn't deserve anything like that, but I'm not responsible for that."
"It's not about facing the nightmare again together, because we are no more together as a couple we, are friends."
Ms Kercher, 21, was found murdered in the flat she shared with Ms Knox in Perugia, Italy, in November 2007.
Ms Knox was convicted of the murder and sentenced to 26 years imprisonment. Mr Sollecito was sentenced to 25 years for the murder, but both convictions were overturned in October 2011.
However, the Italian Supreme Court ruled last week that Ms Knox and Mr Sollecito must face a re-trial.
Mr Sollecito has now created a Facebook page to collect donations in order to pay for mounting legal costs.
He said that Ms Knox currently leads a more "normal life" because she is American. "All these unfair things are happening in Italy, and I'm Italian and she's American. That's the difference. She has a more normal life (than me) at the moment." Ms Knox is expected to remain in America for the re-trial.
Rudy Guede was jailed for Kercher's murder in a separate trial in 2008.