Rose and Fred West's disturbing postcard reveals friendship with paedophile couple
In October, David and Pauline Williams were convicted of 48 individual and joint charges over a 15-year-period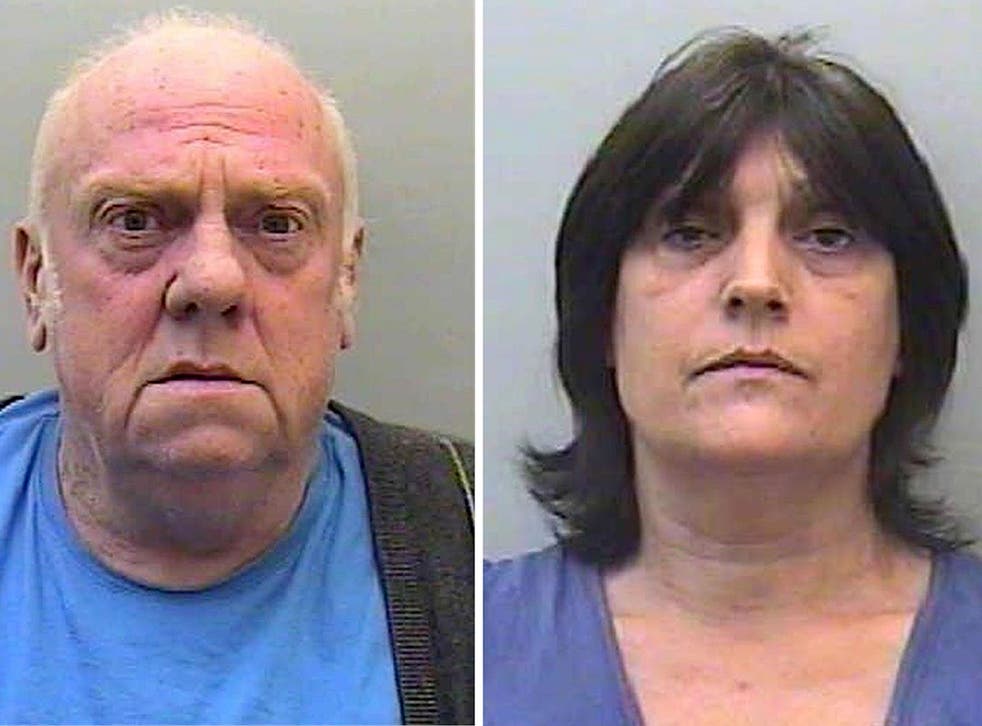 A convicted paedophile couple suspected of burying sex victims received a disturbing postcard from serial killers Fred and Rose West filled with innuendos.
David and Pauline Williams from Gloucester received the postcard from the Wests in October 1990.
At the time, the Wests were reportedly regulars at the Prince Albert Pub in Gloucester, which was run by the Williams couple.
Police excavate home of paedophiles who knew Fred and Rose West
The cryptic postcard, which showed four different images of the Cheshire canal ring, read as follows: "Colin [an unknown companion] says the 'birds' are very friendly here.
"Loads of wild life — especially when the soup exploded all over the galley!
"Several fishermen have also lost their groundbait. Mum and Dad xx."
It is believed the Wests' children were staying with the couple as the postcard was addressed to the "West Williams Menagerie", Sky News reports.
While Fred and Rose West appeared to be on a canal holiday, the card was postmarked in Gloucestershire.
Police are currently excavating a bungalow belonging to the Williams couple in Bradninch in Cullompton, Devon.
The couple were convicted of 48 individual and joint charges over a 15-year-period, following a trial at Exeter Crown Court.
David Williams was jailed for life after being found guilty of offences including 11 counts of indecent assault, 10 counts of rape and two counts of gross indecency with a child.
He was also convicted of three counts of indecency with a child, two counts of cruelty and two cases of aiding and abetting an indecent assault.
Pauline Williams was sentenced to 12 years in prison with four years on extended licence after being found guilty of two counts of aiding and abetting rape, two counts of aiding and abetting an indecent assault and three counts of indecent assault.
The Wests were arrested for murder in 1994 after police found the buried remains of missing young women in the cellar and garden.
Fred West hanged himself before his trial. Rose was given a life sentence for murdering of 10 young women.