Rotherham sex abuse officers 'tried to disprove word of victims'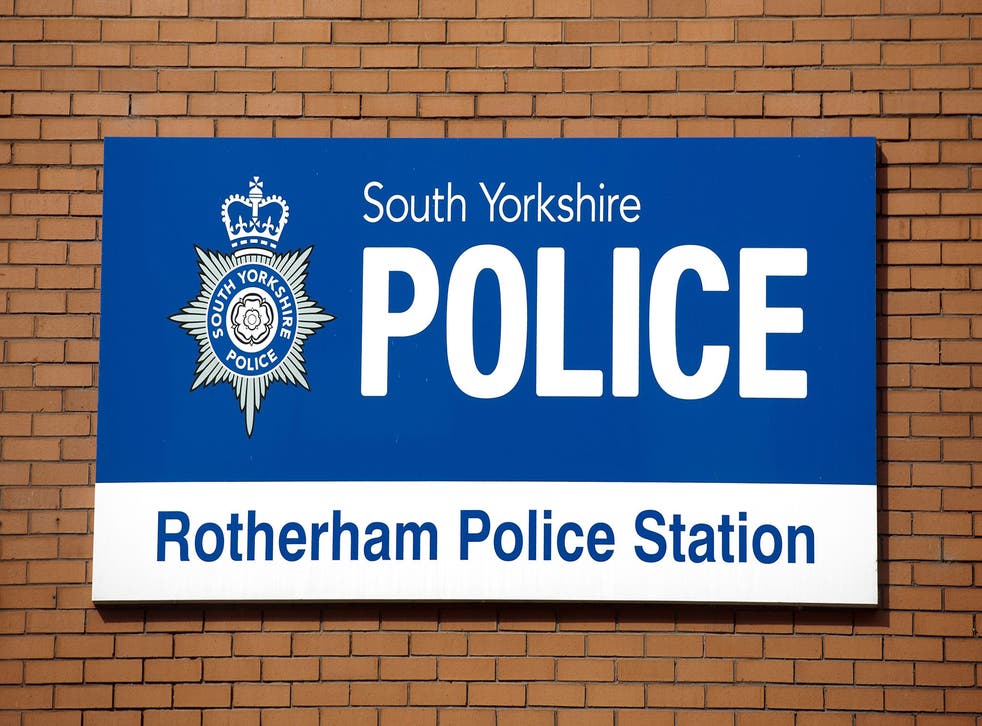 The police force at the centre of the Rotherham child abuse scandal has been accused by inspectors of a cultural disregard for victims of crime with officers actively trying to disprove allegations of some of the most vulnerable.
The findings by HM Inspectorate of Constabulary (HMIC) heaped further pressure on the police and crime commissioner for South Yorkshire, Shaun Wright, who is facing demands to step down over his role in the collective failure of the council's leadership to deal with child abuse in the town.
Last night his deputy commissioner Tracey Cheetham announced her own resignation – and piled on the pressure by saying "it would have been the right thing" for Mr Wright to resign as well.
In a further blow to the force, the HMIC report highlighted significant under recording of crimes sent to its specialist units by other agencies. "This level of under-recorded crime is a significant cause of concern and is a matter of material and urgent importance, particularly as some of these relate to violence and sexual assault against vulnerable children," said the report.
It said that the force's public protection unit – which deals with hate crime, domestic abuse and sex crimes – spent a "great deal of time trying to disprove the word of the victim from the outset, rather than record the crime".
It added: "This culture of dealing with reports of crime shows a disregard for victims and is unacceptable; it hides the true extent of the picture of crime from the force and is particularly concerning when the offences investigated by this unit are often of the most serious nature and victims are often the most vulnerable."
It said there was an "inherent risk" that vulnerable victims had been left unprotected or at risk of suffering from further crimes.
David Cameron also joined the calls for Mr Wright, a former Rotherham councillor with responsibility for child protection, to quit following the release of the report that revealed at least 1,400 children were victims of abuse in the town over 16 years.
Mr Wright, a former councillor, left the Labour Party on Wednesday but has defied calls to relinquish his £85,000-a-year job as watchdog of the force citing his championing of victims' rights after his election in November 2012. He issued the statement just a few hours before the watchdog delivered its critical verdict.
Under reforms introduced by the Coalition Government to introduce greater accountability to policing, a commissioner can only be removed from his post if he is convicted of a criminal offence.
Labour MP John Mann wrote to the Home Secretary, Theresa May, yesterday calling for a police investigation into misconduct in public office by officials including Mr Wright.
"It is clear that as a councillor with the specific responsibility for children's services Shaun Wright failed to act despite three separate warnings," he wrote in his letter. "I look forward to an appropriate police investigation to determine whether such an offence has been committed and if so by whom."
South Yorkshire Police also announced yesterday that one of its own officers had appeared in court accused of causing a 15-year-old girl to engage in sexual activity. The charge does not relate to physical contact but alleged "inappropriate communications". The officer, Daniel Cookson who used to work in Rotherham, was first arrested in November last year and charged a week ago.
The force said that the case was not one of the 32 live investigations into child sex exploitation being carried out by the force. It denied that news of the charge was released yesterday because of the controversy surrounding its officers' role in the failure to address the abuse.
Education Secretary Nicky Morgan has announced that Ofsted would carry out an early inspection of child protection services in Rotherham.
Nothing to see here: offences not considered to be crimes
More than a fifth of violent offences, including rape, were wrongly written off as "no crime" by the three biggest police forces in England and Wales, inspectors have found.
A number of the most serious incidents of rape, violence or robbery were dismissed on the basis of a single phone call at the Metropolitan Police without attempts to secure corroboration, according to HM Inspectorate of Constabulary.
Inspectors found that the force wrongly "no-crimed" 23 per cent of those serious crimes, while West Midlands Police no-crimed 24 per cent, and Greater Manchester Police no-crimed 29 per cent.
The Inspectorate has published individual reports for 21 forces following an interim report in May, which found that a fifth of all crimes – equivalent to tens of thousands of offences – could be going unrecorded by police. Reports on the remaining 22 forces will be published in the autumn.