Saatchi family accuses Nigella Lawson of 'potentially illegal' acts in fallout from divorce
A statement from Charles Saatchi's daughter, Phoebe, reveals art dealer's suicide threats and her own sense of abandonment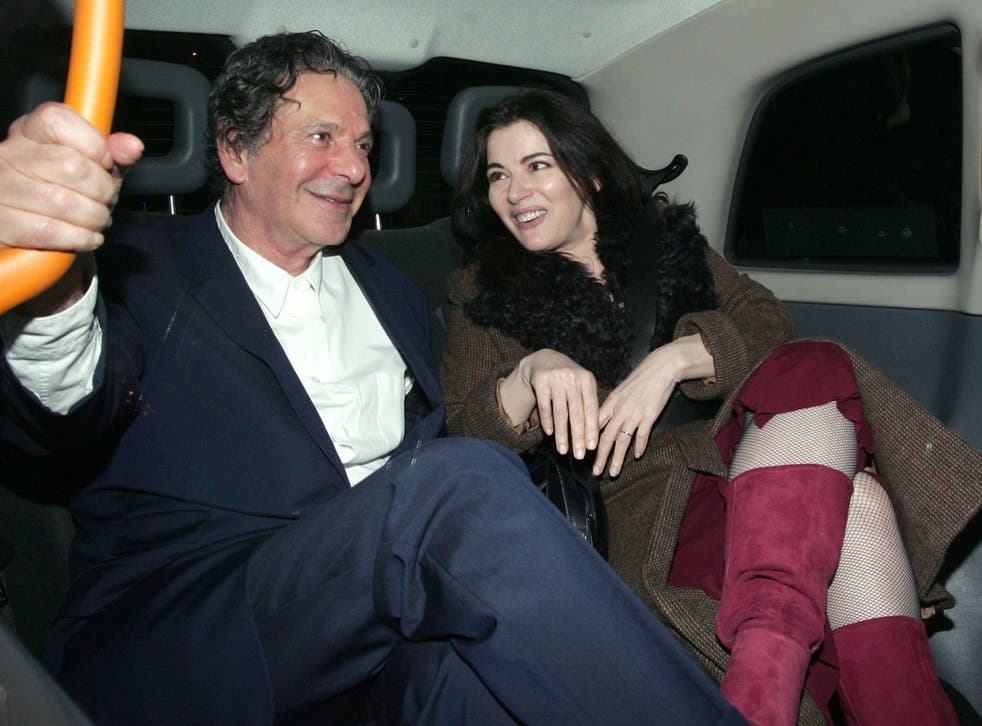 Millionaire art mogul Charles Saatchi's daughter has reportedly spoken out, revealing how she believes she has been "abandoned" by TV chef Nigella Lawson and even accusing her of unspecified and unproven "potentially illegal" acts.
The comments from 70-year-old Mr Saatchi's daughter Phoebe, 18, came in the increasingly acrimonious fallout to the couple's divorce, sparked by an incident at a restaurant in central London where he was pictured with his hands at the throat of Ms Lawson.
Mr Saatchi has also begged his former wife to come back to him, and said he would commit suicide unless she got in contact, a source close to the pair told the Mirror.
And the newspaper also revealed that Phoebe made statements to a Sunday newspaper accusing her stepmother of alleged behaviour that was "potentially illegal".
The unspecified claims were allegedly made with her father's knowledge, and a friend of Ms Lawson was reported as saying Mr Saatchi is "not above using Phoebe as a bargaining chip".
While Ms Lawson prepares to film a TV series in Los Angeles, the Mail reported that Mr Saatchi brought his daughter to the phone to deliver a statement, which read: "Nigella has not spoken to me since she left our house on that Sunday when the newspaper story appeared.
"She has behaved in a very cold-hearted way. She has been my mother since I was seven or eight and has just abandoned me."
The couple had married in 2003, and were granted a decree nisi at the High Court in London on 31 July in a hearing that lasted just over 70 seconds.
Mr Saatchi has described the incident at Scott's restaurant as nothing more than a "playful tiff", but nevertheless accepted a police caution for assault.