Savile used celebrity status to become Britain's most prolific sexual predator, report says
The Conclusions: Eight-year-old boy revealed as youngest victim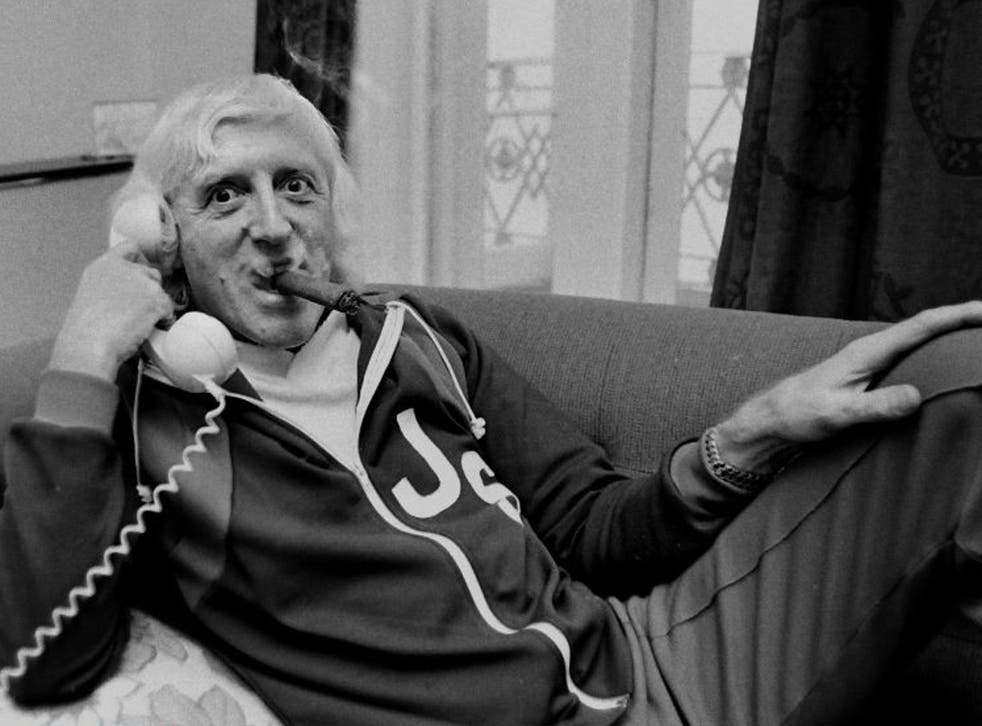 Jimmy Savile's brazen manipulation of his celebrity status to become Britain's most prolific sexual predator was laid bare today as authorities faced criticism for missing opportunities to bring him to justice during his lifetime.
A report into the late presenter's crimes revealed that his youngest victim was an eight-year-old boy during 54 years of abuse that peaked during the height of his fame at the BBC.
He carried out 34 rapes among 214 crimes that spanned the country, according to the report, Giving Victims a Voice, by the Metropolitan Police and the NSPCC.
It emerged today that he abused patients at 14 medical centres - psychiatric centres, a hospice and hospitals including Great Ormond Street Hospital - after securing the trust of staff. He also carried out 14 attacks at schools, having trawled letters sent by children wanting to appear on his top-rated show, Jim'll Fix It, according to detectives who said "the scale of his abuse is believed to be unprecedented in the UK".
The Director of Public Prosecutions, Keir Starmer, apologised today for shortcomings after a review showed that three potential opportunities were missed to prosecute Savile during the last years of his life before he died in October 2011 at the age of 84.
Savile told police in 2009 that he used legal threats to brush off claims against him and said he had taken action against five newspapers. "I have no need to chase girls, there are thousands of them on Top of the Pops. I have no need to take liberties," he said in an interview.
Commander Peter Spindler said that Savile used his celebrity status to "hide in plain sight" while abusing children over six decades. "It paints a stark picture emphasising the tragic consequences of when vulnerability and power collide," he said. "Savile's offending footprint was vast, predatory and opportunistic."
The inquiry – Operation Yewtree - was launched following an ITV documentary in October last year which aired some of the stories of his victims and showed the former prime-time favourite to be a paedophile. The programme led to 600 people coming forward to give information about historic abuse with three-quarters of them relating to Savile.
The late presenter used his formidable fund-raising powers to secure access to the young and vulnerable to carry on his abuse. Most of his victims – 73 percent – were children and the height of his offending was carried out while he was aged 40 to 50, the report said.
His offending at the BBC spanned more than 40 years and included a sexual assault during the recording of the final Top of the Pops programme in 2006. However, the report does not blame institutions that may have missed opportunities to stop Savile. His final victim was a 43-year-old woman sexually assaulted by Savile on a train between Leeds and London when he put his hand up her skirt.
Some victims were last night critical about the failure of authorities to prevent Savile from offending or prosecuting him. Surrey Police consulted with the CPS about four allegations reported between 2007 and 2008 but it was decided that no prosecution could be brought because the victims would not support police action. But Alison Levitt QC, legal adviser to the DPP, concluded that "had the police and prosecutors taken a different approach" charges could have been brought against Savile in relation to three victims.
A witness to one of the attacks at Dunford School for girls said: "Whatever people did to us was okay because we had no self-esteem, we were like second-class citizens. We were always being told we were in care because we were bad."
Savile, who secured the support of then Prime Minister Margaret Thatcher for his fundraising activities at Stoke Mandeville Hospital, carried out 22 attacks there over 23 years, the report said. Another 16 were carried out at Leeds General Infirmary over 30 years.
Most of the NHS institutions involved have begun investigations and the Department of Health is carrying out a separate investigation by a former barrister.
Health Secretary Jeremy Hunt said: "We knew when the investigation opened in the autumn that we had a problem in three NHS organisations but today we realise that it's gone a lot further than that."
Peter Watt, director of child protection advice and awareness at NSPCC, said Savile was one of the most prolific sex offenders the NSPCC has dealt with in its 129-year history. "It's clear Savile cunningly built his entire life into gaining access to vulnerable children. The sheer scale of Savile's abuse over six decades simply beggars belief," he said.
Dozens of Savile's victims have embarked on legal action against Savile's estate and other institutions including the BBC.
Police interview: What Savile said
When questioned in 2009 about allegations of sexual assault at Duncroft girls' school
"If this [these allegations] does not disappear then my policy will swing into action. I have an LLD, that's a Doctor of Laws, not an honorary one but a real one. That gives me friends. If I was going to sue anyone... we would go to the Old Bailey... So my legal people are ready and waiting. All we need is a name and an address and then the due process would start... I have no kinky carryings on. But... I've alerted my legal team that they may be doing business and if we do, you ladies [the two female officers] will finish up at the Old Bailey as well because we will be wanting you there as witnesses. But nobody ever seems to want to go that far."