The Scotland Yard officer in hot water over phone hacking
Focus shifts to senior detective who led the Met's investigation into 'News of The World' in 2006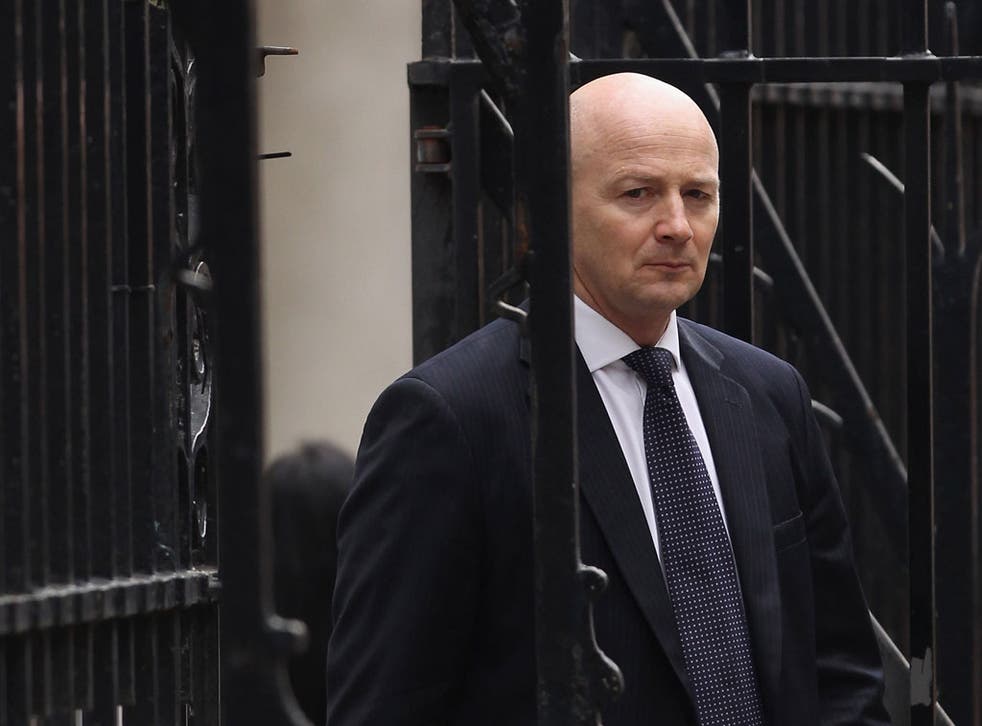 A Scotland Yard detective is expected to be identified as the person responsible for the bungled investigation into phone hacking, according to sources close to the Leveson inquiry.
The Independent on Sunday understands that the main shortcoming identified by Lord Justice Leveson will centre on Detective Chief Superintendent Philip Williams, who led the police's inquiry into the hacking allegations in 2006.
The aftermath of the phone-hacking scandal, in which the mobile phone voicemail of celebrities, politicians and crime victims was accessed to provide newspaper stories, has already resulted in the resignations of some of the Metropolitan Police's most senior officers, the closure of the News of the World and a series of damaging blows to Rupert Murdoch's international media empire.
Two people working for the News of the World – royal reporter Clive Goodman and private investigator Glenn Mulcaire – were convicted and went to prison, but it has subsequently been alleged that there were other people guilty of phone hacking and thousands of victims.
In 2009, after fresh allegations emerged, Det Ch Supt Williams was asked to review files found in a police raid at the house of Mulcaire, but insisted to his bosses that there was no further evidence.
Close observers of the Leveson inquiry suggest that former Scotland Yard assistant commissioner John Yates will be heavily criticised over his handling of the case and reports that he didn't try hard enough to persuade Keir Starmer, the Director of Public Prosecutions, in 2009 that there was a need to reopen the case.
Mr Yates resigned last year amid criticism of his handling of the 2009 review. But attention is also likely to centre on Det Ch Supt Williams, who gave Mr Yates those assurances, and his two colleagues Detective Inspector Mark Maberly and Detective Chief Superintendent Keith Surtees, who also had responsibility for checking the evidence.
Det Ch Supt Williams was also responsible for briefing the DPP's counsel, David Perry, who provided "overnight" (ie without his files at his disposal) advice to Mr Starmer that there were no grounds to reopen the case. Mr Starmer has admitted that this advice was given too hastily.
Both Mr Yates and Mr Starmer said that their decisions during the investigation were based on Det Ch Supt Williams's briefing. Mr Yates told the Leveson inquiry last month: "I'm only as good as my briefing."
Mr Starmer told the inquiry: "In July 2009 I was heavily dependent on what I was being told."
There is no suggestion of corrupt or improper behaviour on the part of Det Ch Supt Williams, regarded by colleagues as hard working and honourable, but having led the original inquiry and been familiar with the content of Mulcaire's files, it is felt he should have done more to raise the alarm among colleagues about the extent of the wrongdoing.
A colleague expressed sympathy for Det Ch Supt Williams yesterday, saying: "I know he feels dreadful about this. He is totally straight and not a man who likes to let people down, but he was just out of his depth on this.
"We were all guilty of naivety. None of us saw how big this was going to be." Det Ch Supt Williams himself was not available for comment.
The Metropolitan Police is in the process of drawing up its final submission to the Leveson inquiry, and is expected to admit to a number of shortcomings. The precise wording is still the subject of discussion, but senior Met sources are believed to be concerned that hindsight has played too great a role in the hearings. There is a feeling among the police's lawyers that News International's supposed co-operation with the Met from 2007-2010 was a sham, and that only after January 2011, when the group handed over four "extremely significant emails", did actionable evidence emerge.
Other Met sources say there has been a discrepancy in the treatment of some witnesses. "In a city like London, senior cops have to have relationships with the media," said one, "yet our people had all our meals scrutinised. So why didn't Robert Jay [counsel for the inquiry] ask Keir Starmer about his meal with [former News International boss] Rebekah Brooks just a few days after Starmer's decision not to reopen the case in 2009."
A Scotland Yard spokesman said yesterday: "The Metropolitan Police Service has fully co-operated with the Leveson inquiry. It would be inappropriate to speculate on evidence that may or may not be given in future, or any conclusions that the inquiry may or may not make."