Seamus Daly: Omagh bombing murder trial to be biggest in British history
Seamus Daly has previously been ordered to pay damages to victims in civil court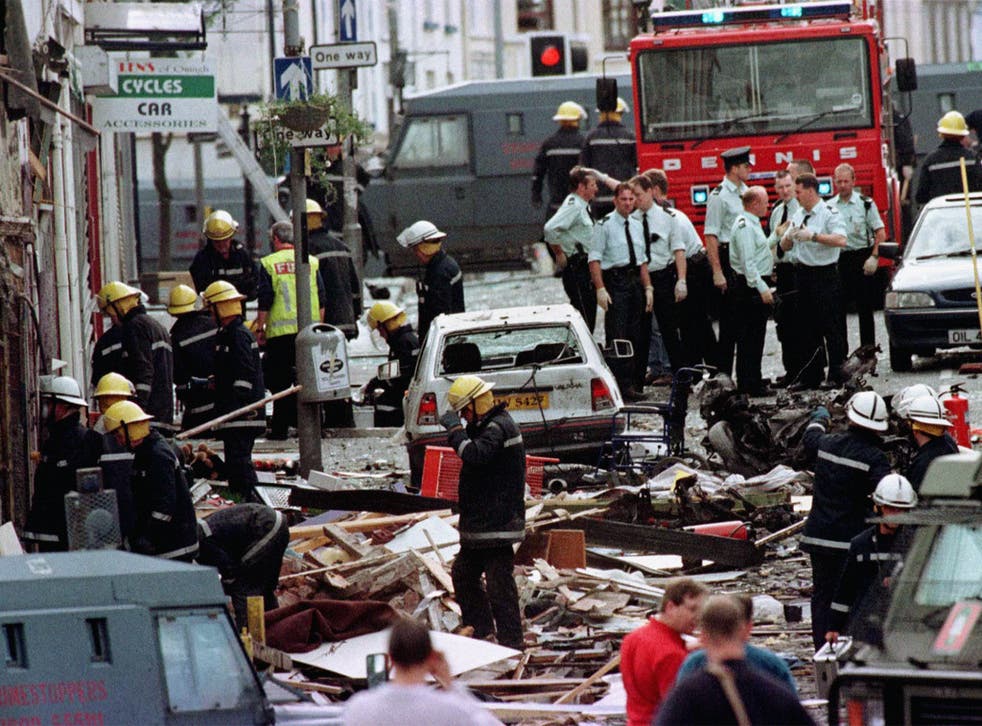 A man accused of the murders of 29 people in the Omagh bombing is to face prosecution in what a defence lawyer described as "the biggest murder trial in British criminal history".
Seamus Daly will go to trial over the crime following a decision by prosecuting authorities announced at a court hearing yesterday. Relatives of those killed, who have pressed for prosecutions and a full public inquiry into the incident, were in attendance.
The 44-year-old bricklayer who lives in Jonesborough, South Armagh, has been in custody since April of last year.
He is one of four men who were ordered to pay more than £1.5m in damages to families of those killed in the bombing in a landmark decision by a Belfast civil court several years ago.
Mr Daly, who was also one of five men alleged in a 2000 BBC Panorama programme to have been involved in the attack, was remanded in continuing custody until 10 March.
Although there have been a series of court cases resulting in convictions on related offences, no one has ever been convicted of the killings, which were caused by a dissident republican bomb attack in 1998.
Michael Gallagher, whose son Aiden died in the explosion, was critical of police, saying: "We of course support the Police Service of Northern Ireland and Garda [the Republic of Ireland's police service] in their efforts to bring people to account for what happened at Omagh but they have had a very poor record."
Mr Daly faces 29 counts of murder over the explosion which claimed the lives of victims from Ireland, Britain and Spain, including a woman pregnant with twins. The incident is regarded as one of the worst atrocities of the Troubles.
He also faces counts of causing the explosion and possession of a bomb in the town with intent to endanger life or property – and is further charged with conspiring to cause an explosion and having explosives with intent in connection with a separate bombing attempt in County Antrim in 1998. He denies all charges.
His counsel argued yesterday that there was no case to answer. He said the prosecution had obtained no new evidence since 1999, adding that although his client had been living openly at all times in Jonesborough, he now faced "the biggest murder trial in British criminal history".
He said the evidence, which he described as "stale," was based on mobile phone records and "is in serious dispute and contention." He added that the primary witness put forward by the Crown "has perjured themselves in court".
But a prosecution lawyer said the authorities in the Republic of Ireland had been asked for a substantial amount of evidence relating to mobile phones, which should be available in six weeks – while other material, subject to legal issues, could be resolved in a further four months.
Dissident republican leader Michael McKevitt, described as the leader of the Real IRA which carried out the Omagh bombing, lost his latest bid to secure early release in December last year.
McKevitt, 65, was not specifically convicted of the Omagh attack but was jailed for 20 years in the Irish Republic on charges of directing terrorism and membership of the Real IRA.
He argued he deserved lenience because he had been participating in prison activities.
Although McKevitt has been behind bars for years, the organisation which he founded is, along with other dissident groups, still active in Northern Ireland under other leaders. Its violence has led to a number of killings, including the deaths of two soldiers.