Shaker Aamer - the last Brit held in Guantanamo Bay - sues US government over force-feeding
He and three other detainees say they have been on hunger strike for six months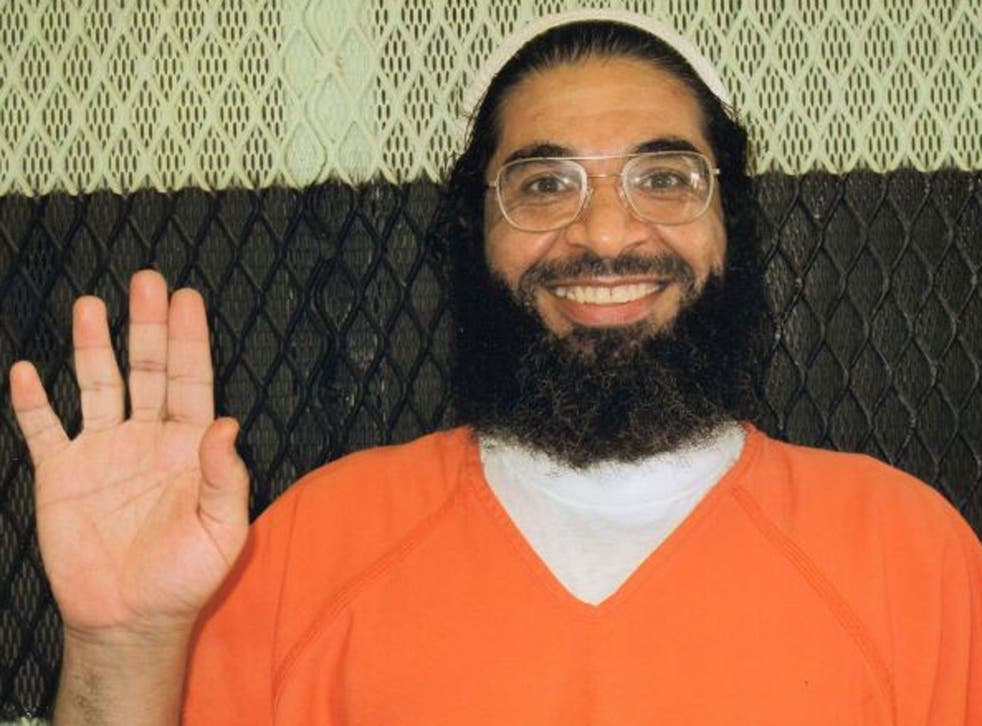 The last British Guantanamo Bay detainee is suing the American government over alleged force-feeding at the detention centre, it has been announced.
Shaker Aamer and three other detainees, who said they have been on hunger strike for around six months, are asking for an injunction barring their captors from forcing them to accept food and medicine and have filed papers with a US court naming President Barack Obama et al as respondents.
"I am participating in this hunger strike of my own free choice…hunger striking is the sole peaceful means that I have to protest my indefinite detention," said one of the co-signatories Ahmed Belbacha. Another, Nabil Hadjarab, who is also being force-fed, said: "I do not want to die, but I am prepared to. All I am asking is that I be given the choice whether to eat."
The men, along with Abu Wa'el Dhiab, are bringing the motion with the help of the legal charity Reprieve. The papers claim that "the regimen for transporting the detainee and administering the feeding is so intrusive" that Shaker Aamer and Abu Wa'el Dhiab have decided to accept a small amount of nutrition to avoid it.
Mr Aamer, who has been on hunger strike before, said: "On February 15th, when I started the hunger strike, I was 208lbs. Now I am maybe 150lbs. A lot of people are really in trouble now, the strike has gone on so long. Some people are just skin and bones. It's not like the hunger strikes in 2005 any more; now, we've been through so much that the damage to our minds and bodies will be worse. I get very dizzy in the shower now. I am not what I used to be. I feel old inside."
Reprieve claimed that the US method for force-feeding involves the use of the drug Reglan, prolonged use of which it said could cause "severe neurological disorders, including one that mimics Parkinson's disease".
Mr Aamer has been cleared for release but remains in the detention centre US President Barack Obama pledged to close. The papers, filed in the US District Court in Washington, DC, with the help of co-counsel Jon B. Eisenberg, read: "The petitioners did not come lightly to the request they make by this application. But after 11 years of limbo at Guantanamo Bay, they have sensibly concluded that they will never be charged and will never be released."
Cori Crider, Reprieve's Strategic Director and counsel for the men, said: "After nearly a dozen years of limbo, the last thing my clients feel they have left is the basic dignity of choosing what goes into their bodies. For the US military to strip this final right from them is appalling – which is why everyone from the head of the American Medical Association to President Obama has condemned force-feeding. Nabil and the other prisoners need Obama to wake up to the crisis in Guantanamo, which is the worst he will face of his presidency. History will closely study how these men were treated."