Shoplifters target designer clothes from charity shops
Oxfam loses £3,500 watch, Fara a £500 Moschino dress: thefts rise by a fifth in two years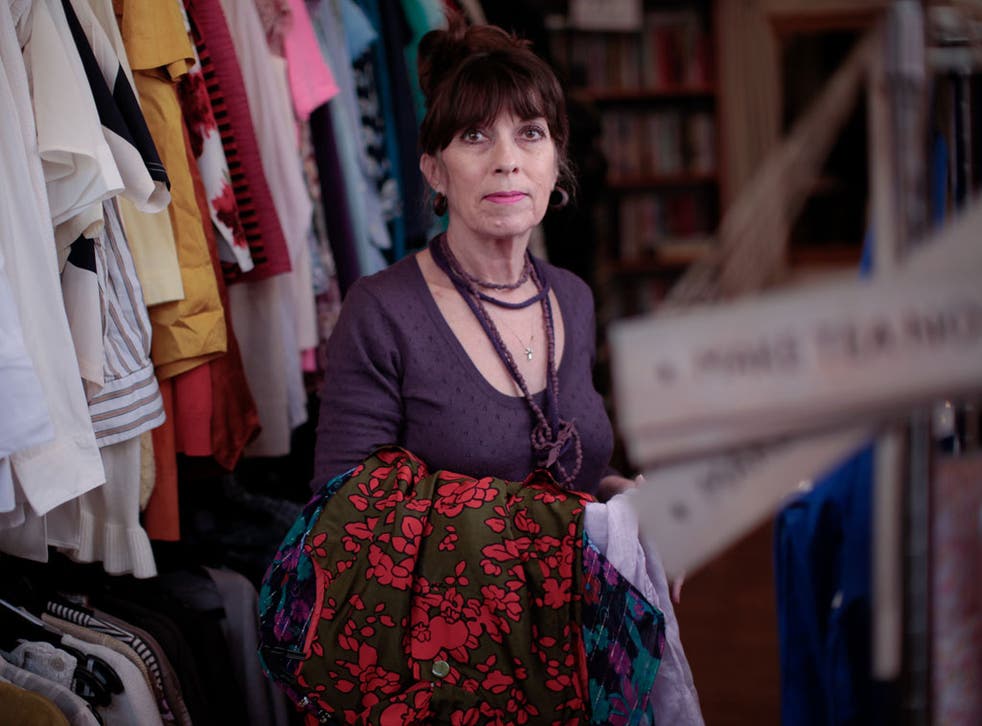 Charity shops are experiencing an alarming rise in thefts because they are seen as a "soft target". Expensive donated designer clothes are prime targets for shoplifters.
Nationwide, there has been a 20 per cent increase in thefts over the past two years, up from an estimated £4.25m to £5.1m in 2011, according to a new study. The rise compares with a 14 per cent increase in shoplifting in commercial stores.
Professor Joshua Bamfield, director of the Centre for Retail Research in Nottingham, who conducted the study, said: "Charities accept there is a problem, but feel it is a 'dirty secret' they don't want to talk about, as it may affect people's willingness to donate. Charities, like everybody else, like to talk about good news.
"Charities are very heavily run by volunteers, and there is a feeling they may be crossing the line if they expect volunteers to confront shoplifters. They do not want to demoralise, nor divert funds from the causes they support."
That affects investment in anti-theft precautions. Sarah Thomas, at the Octavia Foundation, said: "Shoplifting is a problem. But we have to keep focused on making money for the charity – we can't spend significant amounts on CCTV and tagging systems."
The increase in thefts is also driven by the vogue for vintage fashion. An original Chanel bag or Yves Saint Laurent dress innocuously hanging in a charity shop has big resale value. "Vintage fashion has increased in popularity, and it can be almost impossible to prove that second- and third-hand goods are stolen," said Professor Bamfield, author of Shopping and Crime. "The internet site eBay is very careful to try not to sell stolen goods, but it is an important way for people to dispose of their stolen merchandise."
The Centre for Retail Research visited 150 charity shops nationwide, and received information from 50 charities. At the Octavia Foundation shop in Kensington, west London, the manager Christina Rosa is resigned to daily thefts. A Barbour jacket worth £90 was stolen from the store, while a charity shop near by lost a pair of £350 Prada boots. One Oxfam manager said its London stores had lost a designer watch valued at £3,500 to thieves. "Shoplifters go for designer labels, such as Ralph Lauren," Ms Rosa said. "We have to staple clothes to the mannequins, and display only one shoe from a pair."
Emma Ashby, at Fara charity shop, South Kensington, which donates profits to orphaned children in Romania, recently had a £500 Moschino dress stolen. "It is getting worse – because of the state of the economy people are becoming more desperate," she said.
At Living and Giving, in Primrose Hill, north London, which raises money for Save the Children, an Ossie Clark dress was stolen from the window display. The former television presenter Gail Porter, who volunteers in the shop, has appealed for its return. "Maybe I am naive, but I really didn't think people had it in them to steal from a charity," she said.
Charities are trying to make it harder for thieves. One volunteer at Oxfam's store in Jesmond, Newcastle, said: "We lock items for £40 upwards in glass cabinets, or keep them next to us." Adrian Gardener, manager of a Barnardo's store in Birmingham, said: "It's usually clothes that are stolen. We have cameras and staff who are vigilant, but it's very, very difficult. A lot of the time, it's people who have nothing, and they're not trying to do it to make money."
Charities urge people to continue to donate their cast-offs because the money raised is crucial to their work. Chris Coe, director of retail at Save the Children, said: "Sadly, there are rare incidents when items have been stolen from the shop floor. This action takes away life-saving help for the most vulnerable children across the world and is deeply saddening."