Shrien Dewani acquitted: Anni Dewani's family claim case 'is not yet over'
Mr Dewani faces potential years of legal battles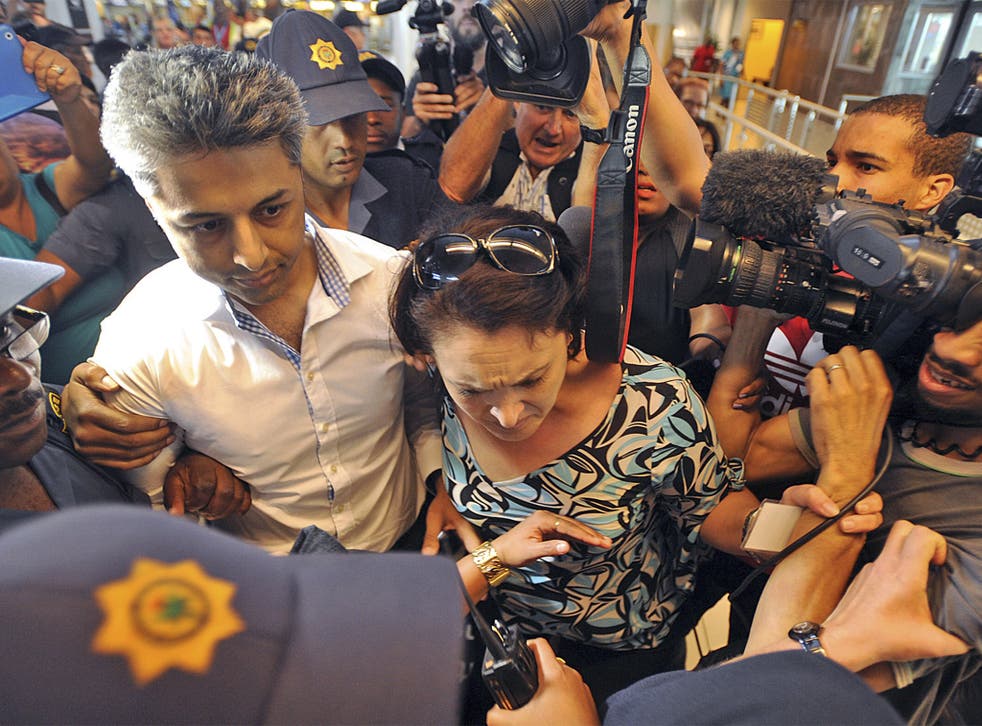 Despite being cleared of arranging the murder of his wife Anni, shot dead during the couple's honeymoon in Cape Town four years ago, Shrien Dewani could be mired in legal battles for years.
Anni Dewani's uncle Ashok Hindocha told The Independent: "I am sure this case is not yet over."
Mr Dewani faces being pursued in the British courts by Anni's family, who are threatening a civil action against him.
"We are looking at all the options that are presented to us, we need to get our family together back home and think over this during the forthcoming holidays and consult with our lawyers how to go on with this matter," added Mr Hindocha.
Mr Dewani could also instigate legal proceedings of his own. Experts are warning that libellous reports, whether by media organisations or internet trolls, could result in lawsuits being brought by the multimillionaire care home owner.
Mr Dewani, 34, from Westbury-on-Trym, had been accused of paying hitmen to kill his wife in 2010 and make it look like a carjacking.
Prosecutors in South Africa argued he wanted his wife killed because he is gay and felt trapped into marriage. But the case collapsed on Monday when Judge Jeanette Traverso ruled that the evidence against the British businessman – which centred on the testimony of three men convicted of killing his wife – was "riddled with contradictions".
The collapse of the trial has left his wife's family devastated: "We will now go through this case with our lawyers to confirm whether we can file a lawsuit against Shrien Dewani in the UK," they said, in a statement.
Mr Dewani needed a police escort to get past a crowd of reporters and photographers when he flew out of South Africa today. He boarded an Emirates flight to Dubai from Cape Town international airport and is expected to arrive back in Britain today.
Honeymoon crime: Shrien and Anni Dewani

Show all 8
The businessman has yet to comment publicly on the case since extradition proceedings began, just weeks after his wife's death in November 2010. The years since have seen him spend lengthy spells in mental health units amid a long-running attempt to avoid being extradited to stand trial in South Africa.
Writing on the conversation.com website in the wake of the ruling, Professor Tim Crook, a media expert based at Goldsmiths, University of London, warned: "While media and social media trolls may be immune from the jeopardy of contempt law in commentating about the rights and wrongs of Dewani's prosecution, libel is still an active remedy."
He added: "Dewani may now have cause to pursue a number of cases, particularly if anyone gets carried away with some of the things his wife's family have said in the wake of the ruling... advances on what they imply as "the full story", particularly if reported as fact elsewhere, could attract libel writs in England."
Mr Dewani's lawyers did not wish to comment today.