Sikh group calls for politicians and media to stop using term 'Asian' to describe Rotherham grooming gang
Four of six people convicted in the Rotherham case were of Pakistani heritage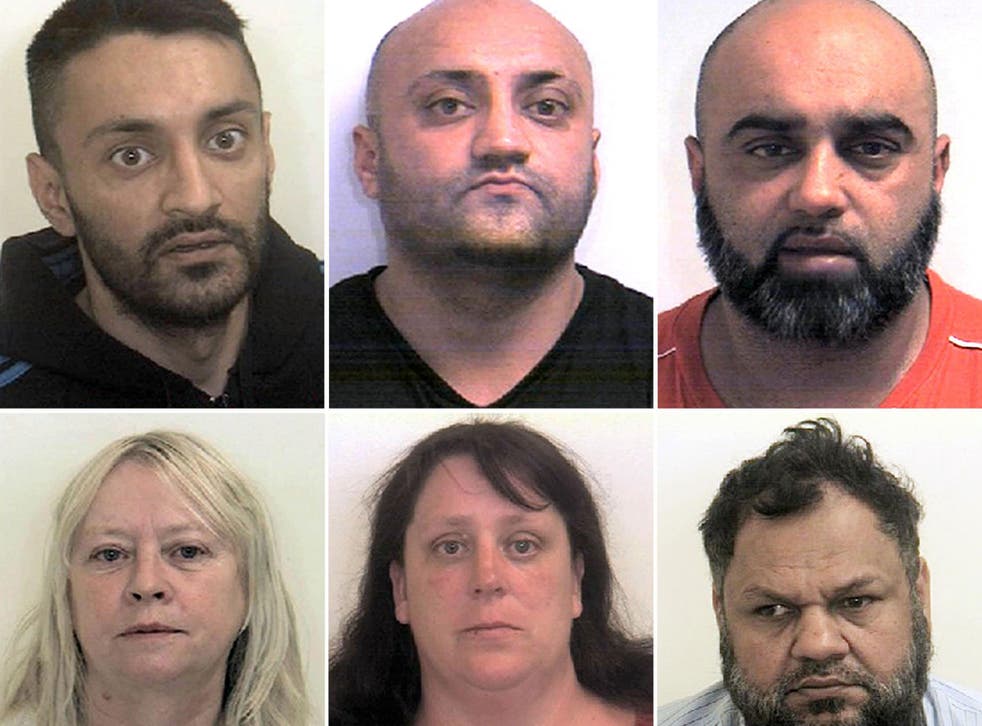 A Sikh group is urging the media and politicians not to describe the Rotherham grooming gang as "Asian" as the term is too vague and "besmirches" communities.
Four of the six people convicted offences including rape and assault as part of years of sexual abuse in the Yorkshire town were of Pakistani heritage, while two others were British women.
Bhai Amrik Singh, chairman of the Sikh Federation UK said he hoped their combined prison sentences of more than 100 years would give a measure of justice to " victims that have endured more than a decade of violence and horrific sexual abuse".
Police on Rotherham conviction
"We have learnt the perpetrators of these crimes regarded themselves as above the law as the authorities were supposedly worried about race relations and turned a blind eye despite repeated warnings," he added.
"One of the demands in the Sikh Manifesto that we published a year ago before the General Election was that the government should encourage public bodies and the media to abandon the use of the term 'Asian' when describing perpetrators for reasons of political correctness.
"If the four men that have been found guilty and carried out the abuse were Pakistani Muslims, this is how they should be described and not called Asian."
The ringleader, Arshid Hussain, was imprisoned for 35 years, while his brothers Basharat Hussain, 39, and Bannaras Hussain, 36, were handed 25 years and 19 years respectively.
Their uncle Qurban Ali, 53, was jailed for 10 years. Karen MacGregor, a 58-year-old accomplice, was given 13 years while Shelley Davis, 40, will serve an 18-month suspended sentence.
UK news in pictures

Show all 50
The case has been prominently discussed as an example of "Asian grooming gangs" but the term was previously criticised in December 2013, when Sikh and Hindu groups started a petition.
In a joint statement, the Hindu Council UK, the Network of Sikh Organisations, Sikh Media Monitoring Group and the Sikh Awareness Society, said: "Communities who themselves fall victim of this emerging pattern of criminality, should not be besmirched by the vague terminology 'Asian'…in order to help find a solution to the problem, we need to be clear on the identity of those involved."
The petition closed with 1,859 signatures calling for the word "Asian" not to be used in grooming and sex abuse cases.
Last week's convictions were the first successful prosecution of a grooming gang in Rotherham since the Jay Report found at least 1,400 girls had been sexually exploited in Rotherham over a 16-year period.
The report said the majority of perpetrators were men of Pakistani heritage and accused South Yorkshire Police and Rotherham Borough Council of "blatant" failures and the "suppression" of documents highlighting the issue from as early as 2002.
Register for free to continue reading
Registration is a free and easy way to support our truly independent journalism
By registering, you will also enjoy limited access to Premium articles, exclusive newsletters, commenting, and virtual events with our leading journalists
Already have an account? sign in
Register for free to continue reading
Registration is a free and easy way to support our truly independent journalism
By registering, you will also enjoy limited access to Premium articles, exclusive newsletters, commenting, and virtual events with our leading journalists
Already have an account? sign in