Sir Cliff Richard: Police to interview pop star who says child sex offence allegations are 'completely false'
Singer on holiday in Portugal alleged to have assaulted a boy at an event in 1985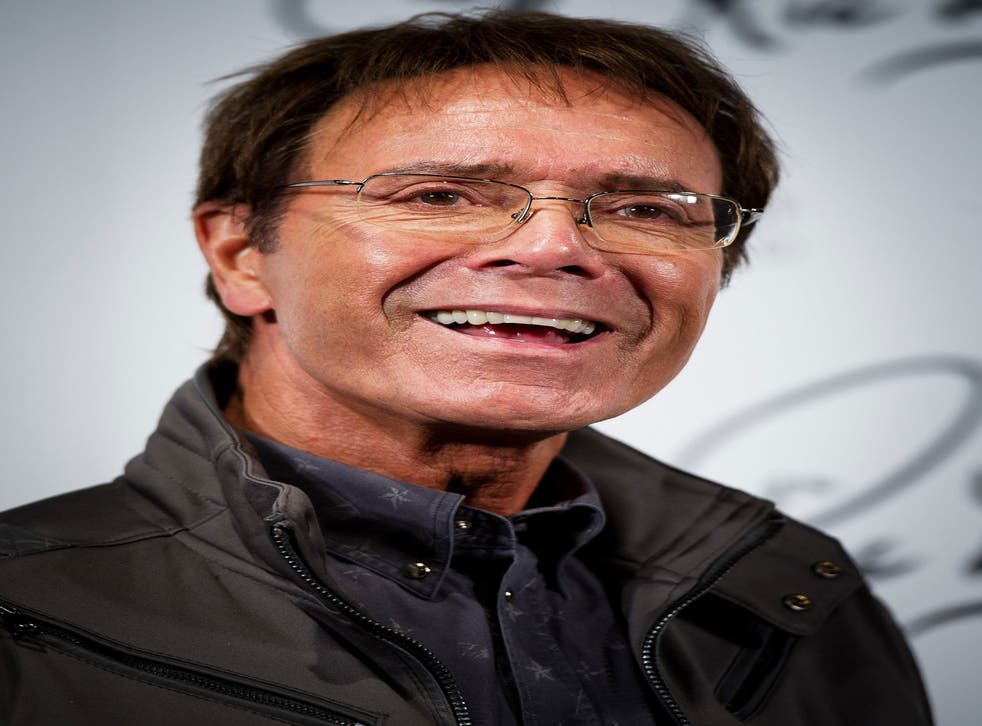 Detectives are making arrangements to interview Sir Cliff Richard following a search of his £3.1m penthouse apartment over an alleged sex crime against a boy at an evangelist event at a Sheffield stadium in 1985.
Sir Cliff, 73, who is currently in Portugal, has been told through his lawyers of the request to meet police.
The pop star described the allegation made against him, dating back to an appearance by the American evangelist Billy Graham at Bramall Lane, as "completely false".
In a statement, Sir Cliff said he had previously chosen not to acknowledge the allegation, which had been circulating for months online. He had not been pre-warned of the operation by South Yorkshire police at his penthouse on a private estate in Berkshire and is currently in Portugal, where he has a home. His lawyers contacted the police when they first learned of the search.
Sir Cliff said: "The allegations are completely false. Up until now I have chosen not to dignify the false allegations with a response, as it would just give them more oxygen.
"However, the police attended my apartment in Berkshire today without notice, except it would appear to the press.
Cliff Richard: Life in pictures

Show all 22
"I am not presently in the UK but it goes without saying that I will cooperate fully should the police wish to speak to me. Beyond stating that today's allegation is completely false, it would not be appropriate to say anything further until the police investigation has concluded."
Police were at the apartment at the estate in Sunningdale for around five hours yesterday. Helicopters pictured officers removing disposable gloves behind the windows of what appeared to be an office in the apartment that Sir Cliff bought six years ago. He also has homes in Portugal and Barbados.
His publicists were last night unable to say when he would be returning to Britain. Police said that the investigation was at a very early stage and it was not yet apparent where officers would speak to the singer.
The allegation was made "recently" against Sir Cliff and involves only one complaint. The Metropolitan Police has headed previous inquiries into high-profile celebrities – which have led to successful prosecutions of Rolf Harris and the publicist Max Clifford – but they deal only with cases with more than one complainant and which span across force areas, South Yorkshire police said.
Detective Superintendent Matt Fenwick, of South Yorkshire Police, said the investigation was at a very early stage and nobody had been arrested. "A search warrant has been granted after police received an allegation of a sexual nature dating back to the 1980s. This involved a young boy under the age of 16 years," he said.
Preacher Billy Graham attracted some 24,000 people to the first of eight nights of sermons at the Sheffield football stadium, according to reports of the time. When he invited people to come forward to show a commitment to Jesus, 2,000 people walked onto the pitch.