Something rotten in the Metropolitan Police: Corrupt officers may escape justice, thanks to mass shredding of evidence
MPs condemn force as 'out-and-out disgrace' as Sir Bernard Hogan-Howe announces investigation into 1987 murder of whistleblower could be re-opened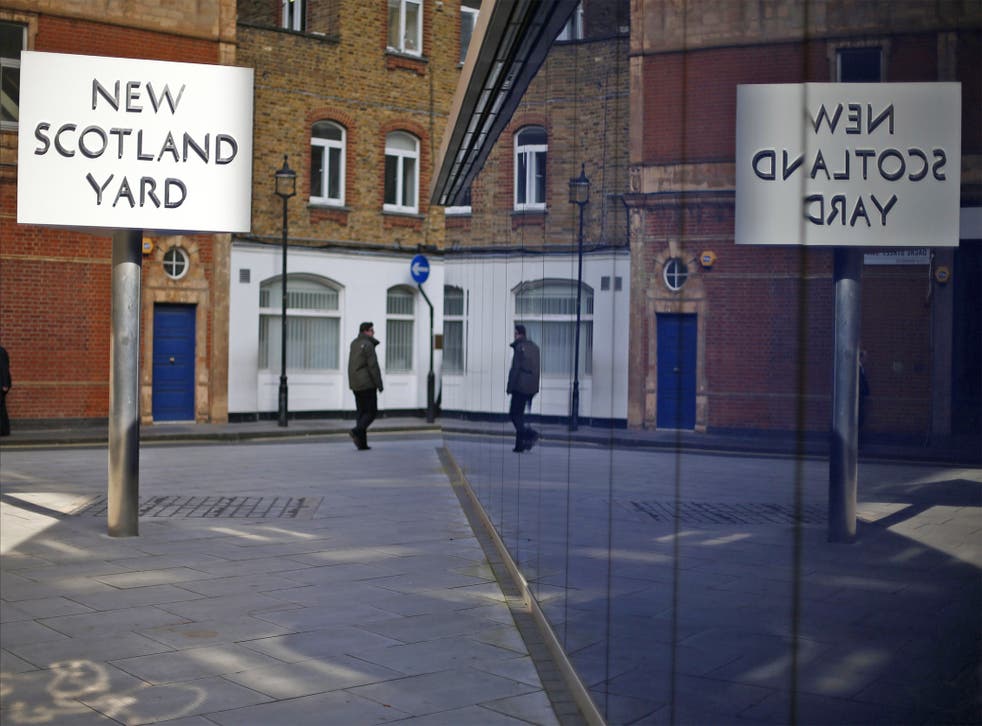 The head of the Metropolitan Police has admitted that rogue and corrupt officers may evade justice because of the "mass-shredding" of sensitive corruption files held by Scotland Yard.
Sir Bernard Hogan-Howe suggested the decision to destroy a "lorry-load" of intelligence from an investigation into criminality inside the Met was wrong and said such a decision would now only be taken at a very senior level, throwing the spotlight back on his predecessors Lord Stevens and Lord Blair.
During a fractious appearance in front of the Home Affairs Select Committee, Britain's most senior police officer professed ignorance across a wide range of embarrassing issues for the Met – including which of his current top team wrongly gave Scotland Yard a clean bill of health regarding corruption in the Stephen Lawrence murder inquiry two years ago.
With his force facing allegations of a cover-up since a damning review into the Lawrence murder was published earlier this month, Sir Bernard also revealed the force was attempting to open a new investigation into the notorious unsolved murder of Daniel Morgan, a private investigator who is said to have been killed just as he was about to blow the whistle on police corruption back in 1987.
His brother, Alastair, who has campaigned for 27 years to bring Mr Morgan's killers to justice, looked on as Sir Bernard was questioned repeatedly about the destruction of intelligence from Operation Othona – a four-year investigation into police corruption, going into the Nineties, which may have contained clues about Mr Morgan's murder.
MPs described the current situation as "terrible", "shocking" and an "out-and-out disgrace" as they ridiculed reports, purportedly emanating from Scotland Yard sources, that suggested the "mass-shredding" of some of the Met's most sensitive files was due to the force's attempt to comply with data protection law. The MP Michael Ellis asked: "Do you think the loss of this material will affect the prosecutions of police officers?"
Sir Bernard replied: "It is difficult to say … it may have an impact, I can't be sure." Asked if he would authorise the "mass shredding" of such files, he said bluntly: "I would expect to keep it." He also said that such a decision now would have to be taken at deputy commissioner level or above, raising pressure on Lord Blair and Lord Stevens, who were in charge at the time.
Nicola Blackwood also questioned the police chief over a discredited Scotland Yard review of the Stephen Lawrence case published under his watch in 2012, which failed to mention the destruction of Operation Othona.
David Hurley, the detective superintendent who led the review, has since claimed he had "no control" over the "editorial content" which was turned over to unspecified "senior officers" in the final analysis. Sir Bernard apologised for the review and said he did not know which senior officers were in charge of Mr Hurley's work, which he agreed to disclose to the committee along with many other highly sensitive Met reports into police corruption, including Operation Tiberius, details of which were revealed by The Independent in January.
Ms Blackwood asked Sir Bernard about the general practice, saying: "So you wouldn't like to see investigating officers' reports rewritten by senior officers for PR purposes?" He replied curtly: "I wouldn't."
The MPs' committee chairman, Keith Vaz, said the commissioner appeared to be in a state of "shock" and he was worried that he did not have "a grip at the moment" on his organisation. He also revealed he had been in touch with Baroness Lawrence, the mother of Stephen, who was stabbed to death in south-east London by a racist gang in 1993.
Mr Vaz announced his committee would launch a new, wide-ranging inquiry into the structure, governance and culture of the Metropolitan Police. He also said that Lady Lawrence had told him Sir Bernard had briefed her personally on death threats being made against her, but, she told Mr Vaz, nothing more had been done to bring the perpetrators to justice. The visibly-shaken police chief said: "I will look into that immediately."
The officer at the centre of alleged corruption within the Lawrence inquiry, Sgt John Davidson, should no longer be investigated by the Met, the Commissioner said. There have been at least three inquiries into the officer, one by Scotland Yard and two by the police watchdog, the last in 2006. It followed claims by a supergrass involved in the prosecution of corrupt officers that the officer – known as OJ for Obnoxious Jock – had links with a mid-level criminal and the father of one of the only two men jailed in 2012 for Stephen's murder.
Sgt Davidson retired and was running a pub in Menorca called The Smugglers. But it has been on the market for more than a year because, according to his sale pitch, he wants to return to Britain to be with his grandchildren.
"He has at least been investigated although the outcome has left a doubt," said the Commissioner. Senior officers within the Met have stated publicly that they believed Mr Davidson was corrupt and that the review by Mark Ellison QC, published by the Home Secretary, found there was evidence to back the claim.
Theresa May has also asked the head of the National Crime Agency about possible next steps and investigations into potentially corrupt officers. "Whatever the investigation that may happen next I don't believe the Metropolitan Police will be involved with it," said the Commissioner. He said the force should not be involved in logging into the allegations against Sgt Davidson or anyone else from historic allegations.
In his own words: What Hogan-Howe told the committee
On the shredded documents "I would expect to keep it."
On calls for a wider inquiry into the Met "There's no need, it's absolute nonsense."
On speaking with former Met chiefs "I'd like to reassure you, if there's a need to contact my predecessors we will; if I'm the right person to do it, I will."
On the memo summarising alleged wrong-doing "I can't give you a list of who has seen it."
On the shredding "Did the shredding happen? It sounds like it did. The question is about the motivation to the shredding. There is an innocent one, it's a normal process of… getting rid of documents. There is a malicious one. We have to establish which it was."