Special report: Police revisit the grim mystery of Elm Guest House
Boys in care were allegedly being groomed for sex at parties at a south-west London house attended by well-known and powerful figures. James Hanning and Paul Cahalan investigate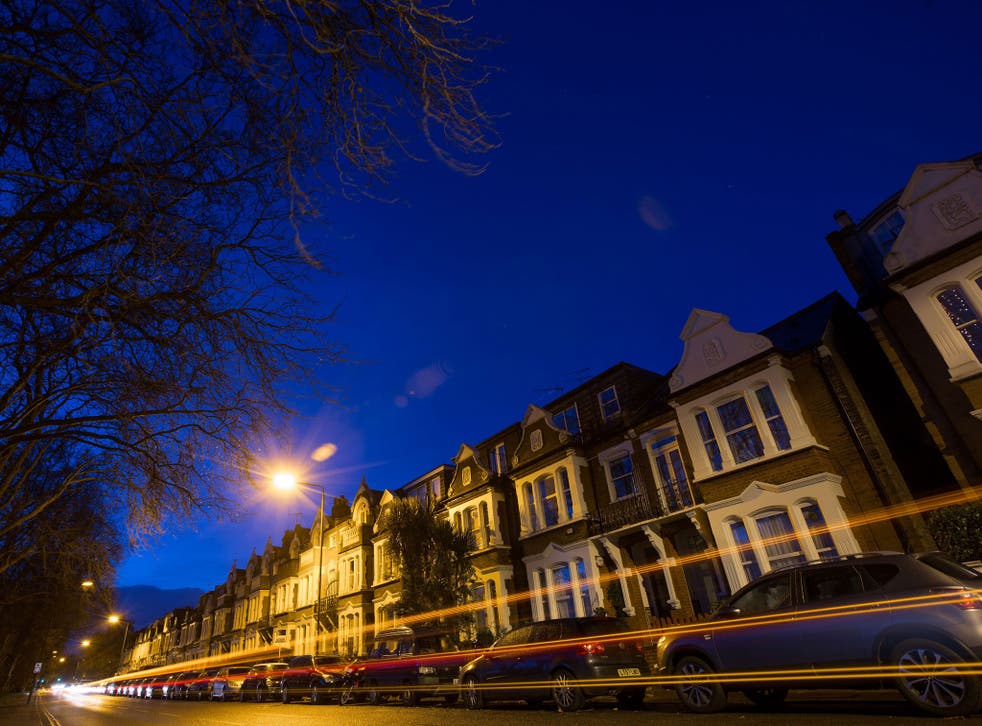 There is no more ordinary-looking row of suburban Edwardian houses in the country than Rocks Lane, south-west London. But nowhere has given rise to such an outlandish series of allegations than the one formerly known as Elm Guest House. The claims are now being re-investigated by the Metropolitan Police, decades after they were first made. Attempts have been made by care workers to lay bare the secrets of Rocks Lane but to no avail. Whatever the outcome of their investigations in the past, the police seem convinced that a number of serious wrongs need to be righted.
Rocks Lane is a conspiracy theorist's dream, taking in allegations of the grooming of young boys in care for sex, elaborate gay parties involving senior public figures including members of the Conservative Party, charges of a police cover-up and even the suggestion of murder. The police believe that in the context of the Jimmy Savile scandal and renewed claims over the treatment of boys in care in North Wales, there is every reason to look again at an extremely murky saga.
A month ago, in conditions of the utmost secrecy (so much so that nothing was even put on computers), the Metropolitan Police set up Operation Fairbank, to look into, among other things, allegations made by Tom Watson in the House of Commons. The Labour MP had spoken of a "powerful paedophile ring" and its links to a previous prime minister's "senior adviser". Mr Watson has been uncharacteristically diffident about speaking to journalists on the issue since then, saying that he is passing on any information to the police. He said yesterday: "I'm not seeking to add any specific allegations myself, but hope that my comments will help the authorities get to the bottom of this."
What is known is that in the late 1970s, the Elm Guest House on Rocks Lane was a safe, unthreatening meeting place for homosexual men free from the stigma of a sexual orientation legalised barely a decade earlier. According to a former friend of Carole Kasir, the guest house's German-born manager, she initially regarded herself as offering gay men an opportunity to "be themselves" without fear. Rocks Lane, which overlooks a playing field, was known to homosexual men as it is close to Barnes Common, itself popular with gay men for cruising.
But Elm Guest House's willingness to accommodate a small industry ("It became a convenient place for rent boys to take their clients," says one person familiar with the place), began to attract the attentions of the local police force. One neighbour remembers a months-long police stakeout: "They were there all the time. Police hiding behind the trees to look at the property was a running joke with the neighbours."
In 1982, the police learned that one of the guest house's parties was to take place, and the Met's notorious Special Patrol Group, the precursor of the Territorial Support Group, duly raided the property, resulting in a number of charges being brought against Kasir. The fact that two police officers were in the house at the time of the raid has fed the speculation. The IoS has established that, according to an officer closely involved at the time, two officers were embedded as guests in the property for two or three days, one even pretending to have a broken arm, hiding a police radio in a plaster cast to make secret recordings. If there was a cover-up, it appears not to have involved the local police force, who seem to have been assiduous in seeking to have the place closed down.
As many as 12 boys gave evidence to the police to the effect that they had been abused by men at the house, The IoS has established, but the only conviction was the comparatively minor one of running a disorderly house (ie, a brothel). "Abused boys do not always make the most impressive of witnesses once they get into the witness box," someone involved in the case said. "The real unlawful activity was underage sex. The police should have been able to make the other charges stick, but the boys were only ever interviewed with a view to them being witnesses against Carole, not as kids who were abused themselves."
The place continued to attract speculation. Who was at that party has never been established, but as time went on, more and more allegations began to emerge about Rocks Lane. The local police paved the way for the raid, but at some stage Special Branch felt the need to get involved. Why was that, some have asked, unless there was something even murkier going on? Child-protection campaigners alleged that boys had been taken from a local council-run home and abused, a line of investigation that police are now pursuing.
What makes the Rocks Lane story so tantalising for the media is the list of alleged attendees at the parties. One source suggested that Anthony Blunt, former keeper of the Queen's pictures and an exposed Soviet mole, used to go the parties, but then Blunt's notoriety made him a magnet for any number of fanciful theories. Those who knew him say the idea is absurd, and that his sexual tastes were far more conventional. Others have spoken of two High Court judges and a Foreign Office official attending. Chris Fay, a social worker who worked for a small charity, the National Association for Young People in Care (Naypic), has alleged that a terrified Kasir had shown him about 20 photographs of middle-aged men with young boys, taken at what he said were kings and queens fancy-dress parties, attended by a number of powerful and well-known people. One, Mr Fay alleged, featured a well-known public figure wearing nothing but a French maid's apron alongside a young boy nude apart from a tiara.
In 1990, at the age of 47, Kasir was found dead in her flat. The coroner's inquest concluded that, a diabetic, she had suffered an insulin overdose. Two Naypic employees told the coroner they believed that because she seemingly had not had an insulin injection for three days, she had been murdered, the victim of powerful people who feared she knew too much. Nonetheless, she was found to have committed suicide, worn down by an eight-year battle to have her son, who was taken into care after her conviction, returned to her.
So was the story of Rocks Lane (now mercifully restored to blameless respectability) just another one of consenting adults "romping" behind lace curtains? Or was it qualitatively different, involving something much nastier and more exploitative? Since 1990, ineffectual efforts have been made to overturn this vast stone. A reported 2003 "inquiry", which ended up being examined by the IPCC, foundered, frustratingly, on unsupported evidence based on the wrong time frame. But now, with child abuse no longer regarded as unthinkable, the climate seems to be changing.
Tom Watson's Commons statement brought forward a flood of emails from the public. Police have been hindered by the loss of many documents and impassioned but unverifiable testimony, much of which has surfaced on the internet. The allegations deserving of most scrutiny, though, have seemingly eluded the web. The two surviving Naypic employees are reluctant to discuss the case, but it is believed the police are interviewing what, tellingly, they now refer to as "victims", and are encouraging others to come forward.
The alleged presence of household names adds to the intrigue, but in a celeb-obsessed age, there is a danger that, should such names not materialise, Rocks Lane will be seen as "just another" child abuse case. Yet police sources fear that dozens of boys were either taken or on the run from care homes to be abused. By any standards, that should be a big story.
The net widens
The scandal of abuse at care homes in North Wales, including Bryn Estyn, was reawakened following the Jimmy Savile allegations.
Reports of abuse – involving in the region of 300 children, mainly in the 1970s and 1980s – first led Clwyd Council to commission a report into failings. But the Jillings report was never published, and, amid rumours of a botched police investigation, the Waterhouse report was commissioned. It named 200 abusers, or those who failed to protect children, but was seen as a whitewash after no prosecutions resulted.
Victims of child abuse in Northern Ireland are still waiting for an inquiry into abuse at Catholic church and state-run institutions between 1973 and 1989. It followed the Ryan report in the Republic of Ireland, which found that sexual and psychological abuse was "endemic" in Catholic-run schools and orphanages for most of the 20th century.
In 2010, a three-year investigation into child abuse in Jersey led to seven people being convicted for a series of assaults they inflicted on children, mainly at the Haut de la Garenne home, from the 1970s onwards. Police took 1,776 statements from 192 alleged victims during the course of their inquiry.
Many victims there believe more abuse remains uncovered. An investigation into claims that Savile had abused girls in Jersey was launched last month.