Special report: The return of the supergrass
David Rice was shot dead in broad daylight at a seaside car park in 2007. One of the men involved in his killing was jailed for 12 years but had his sentence cut to just 30 months soon afterwards, one of scores of criminals who have been let out early for turning...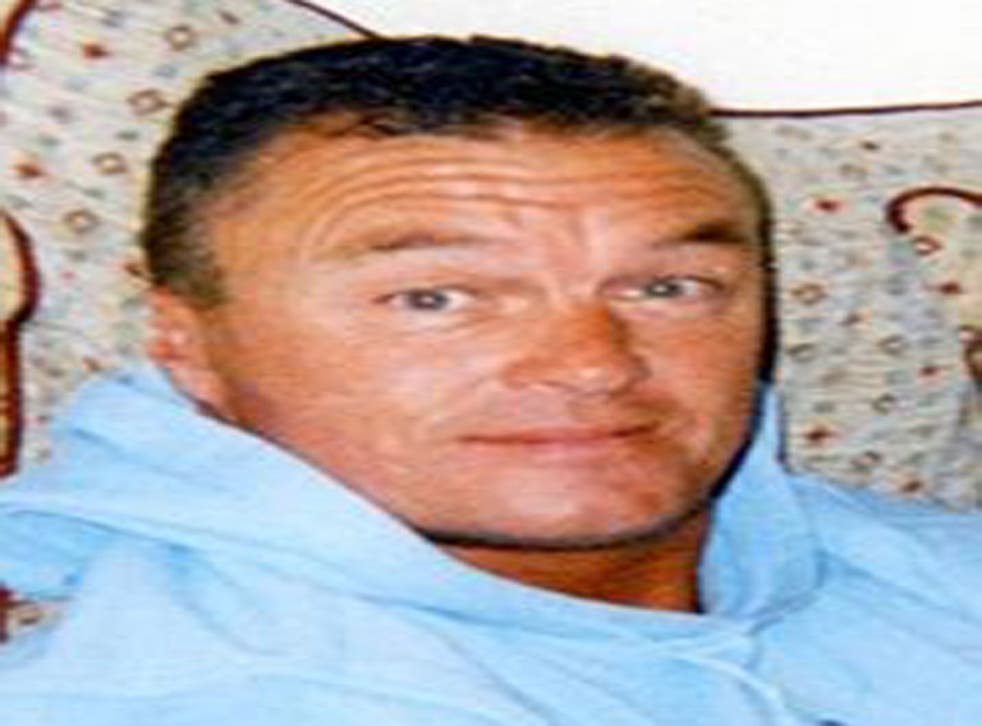 Murderers, gangsters and international drug dealers are among the serious offenders having their time in prison cut by up to 90 per cent in return for turning "supergrass", an investigation by BBC Panorama with the Bureau of Investigative Journalism has found.
The rewards have been handed out despite the fact that on a number of occasions, the informer's reliability has been questioned in court.
In one case in February this year, life sentences for two murderers were reduced to just three years in return for information, despite their testimony being described by the judge as "infected with lies".
In another, a minimum 18-year jail term for murder was cut to eight years, even though the jury did not believe the supergrass and failed to convict. In a third instance, in 2007 a major cocaine dealer's sentence was reduced from 17 years to five, despite the case in which he was due to give evidence collapsing before he took the stand.
The revelations raise serious concerns about the deals being done under the Serious Organised Crime and Police Act 2005 (Socpa).
Speaking to Panorama, the Crown Prosecution Service (CPS) stated that informers' jail terms would be cut by more than two-thirds only in a "very exceptional case", following guidance issued by the judge in leading supergrass trials. The CPS stressed that the extent of the sentence discounts was left to the discretion of the judge, and prosecutors could not promise offenders that their jail terms would be cut.
Yet in 49 cases involving supergrasses analysed by the bureau, nearly half of the supergrasses' jail terms were cut by more than two thirds. In more than a quarter of cases, offenders received a discount of more than 80 per cent on their time in prison. In most cases the informants had pleaded guilty to very serious crimes.
The use of supergrasses has always been controversial. In the early 1980s, the system was largely discredited when evidence surfaced that both informants and the police had abused the system, resulting in wrongful convictions and serious offenders getting off lightly.
But informers are seen as a necessary tool in the fight against organised crime. In a move aimed at improving the system by increasing transparency, and enhancing "the credibility of the testimony", so-called "supergrass" deals were formalised as part of Socpa.
Under the Act, informers can receive total or partial immunity from prosecution. Classed as "vulnerable witnesses", they may also be given new homes and identities when they leave prison. Taxpayer-funded protection can amount to more than £500,000 over the course of a typical scheme.
The recent collapse of a number of high-profile Socpa cases has led to doubts that the new system improves on the old. One of the key problems, say critics, is that vast, unprecedented sentence reductions give offenders a huge incentive to manipulate the justice system.
Leading QC Michael Mansfield said supergrasses were "inherently dishonest" witnesses acting in "self-interest because they want some kind of reward", and were sure to be enticed by the discounts on offer. "These people will know about crime, but in order to inveigle their way into their favours they dress it up," he said. "They dress it up in a way that they put people at the scene who weren't there… and of course they have axes to grind, they have vendettas to settle."
The CPS revealed that 158 supergrass deals were signed between January 2006 and June 2011. In 140 of these cases, offenders received reduced sentences. In 18 cases, offenders received total, or partial immunity from prosecution.
The CPS did not disclose details of the cases, but the bureau independently found and analysed 49 cases which took place across the six years that the Act has been in force. Two of the 49 involved full immunity, while in 47 cases the offenders had their jail terms severely reduced.
In one of the first cases under the system, the court outlined that sentence reductions should generally be between one-half and two-thirds. In that case, a getaway driver called Derek Blackburn gave evidence against two men who gunned down gangland rival David "Noddy" Rice in a seafront car park in South Shields, Newcastle.
Blackburn received a much larger discount – 79 per cent. This was justified on appeal as he provided information leading to several convictions, and because he was on the periphery of the crime. His 12-year sentence was cut to two years and six months.
But in some cases the supergrass appears to be at the centre, rather than the periphery of the offence.
In one case involving the 2007 murder of Edward "Teddy" Simpson in Bradford, Socpa witness Sonny Stewart implicated eight people, including himself, in the killing. In an unprecedented move, he had his charge, rather than sentence, reduced. Under the deal he pleaded guilty to manslaughter, not murder. This resulted in a life sentence, with a potential 35-year minimum term, being substituted by a maximum of seven years.
The trial judge told Stewart he was "lucky" to have signed the agreement, and warned the jury: "You may think that if he had been in the dock you would have been asking whether he was guilty of murder." The case has now been passed to the Criminal Cases Review Commission, which is considering evidence that Stewart may have been a main perpetrator.
However, the investigation also found instances where the use of a supergrass was very successful. In one, a teenage gang member known only as "Boy X", gave crucial evidence against gunman Sean Mercer in the murder of schoolboy Rhys Jones. His evidence was judged to be so important that he given full immunity from prosecution under Socpa for his role in helping to hide the murder weapon after the killing.
CPS spokesperson Alison Levitt defended Socpa deals, saying they "may sometimes be the only way to convicting very serious people". "There are some extremely serious criminals who are now serving very long sentences as a result of these," she told Panorama.
Supergrass by numbers
158 supergrass deals were signed between January 2006 and June 2011
25 per cent of the cases examined involved the offender's jail term being cut by more than 80 per cent
The cost of protecting a vulnerable witness can exceed £500,000