Student kidnapped and tortured by gang in London 'because he scratched a man's car'
Motaz Zaid was allegedly forced to drink bleach and suffered burns to his face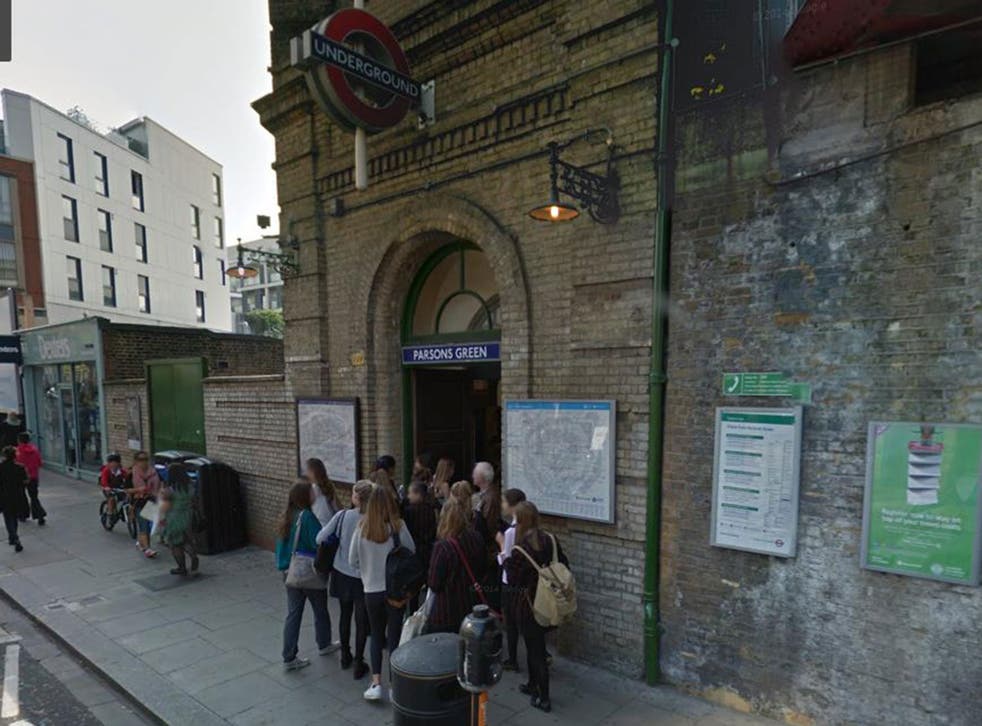 Police are hunting a gang who kidnapped a student from outside his home, tortured him with pliers and forced him to drink bleach before using it to burn his face.
The 20-year-old was dragged into a car in Parsons Green in the early hours of Friday by men who stabbed his friend as he tried to save him.
An hour later, police found the victim dumped eight miles away in Raynes Park with numerous injuries and facial burns.
Officers gave chase to the silver Mercedes C220 estate he was thrown out of but the attackers got away.
The victim, named by the Evening Standard as Motaz Zaid, who studies economics at the University of Greenwich, is still in hospital under police guard.
Scotland Yard said both the victim and his 19-year-old friend were sprayed with a "corrosive liquid" and Mr Zaid had injuries to his throat from ingesting it.
His father said he believed the attack was sparked by a minor road accident two weeks before where he scratched another man's car.
There are thought to be at least three suspects who lay in wait for the pair as they returned from a night out at 12.40am.
Mr Zaid's friend told the Evening Standard he was stabbed several times in the back and legs as he tried to stop him being taken.
"As we both got out of the car, these five guys just jumped us," he said. "I tried to fight them off and to grab him but he was on the floor and not moving.
"I hit one of them in the face and three of them chased me into the main road and stabbed me…if I hadn't been there no one would have known he was gone."
Mr Zaid's father, Azz Zaid, told the newspaper he believed the horrific attack was revenge for a minor car accident two weeks earlier.
His son is in a stable condition in intensive care and the family do not know if his vision will be permanently impaired.
"He woke up (on Sunday) but he cannot speak, his throat is very damaged," Mr Zaid said.
"My heart is broken when I see my son like that. I can't believe anyone could do that to another human being."
Detective Sergeant Paul Buckley, from the Metropolitan Police's Trident gang squad, said: "Our investigation is progressing and we are in close contact with the victim and his family whilst he is being treated for his injuries in hospital.
"At this early stage in our enquiries we are exploring a number of possible lines of enquiry as to what the motive for this particularly nasty crime could be.
"I would like to reiterate our appeals for witnesses and information and would reassure anyone concerned about contacting the police that they will be treated with the utmost sensitivity."
No arrests have been made.
Anyone with information is asked to call Trident Gang Crime Command on 020 8785 8580 or call Crimestoppers, anonymously, on 0800 555 111.