Prison authorities consider case of transgender woman in male jail after online outcry
'We believe that this decision is in breach of her Human Rights, and places her in extreme danger of abuse, sexual violence, and even death'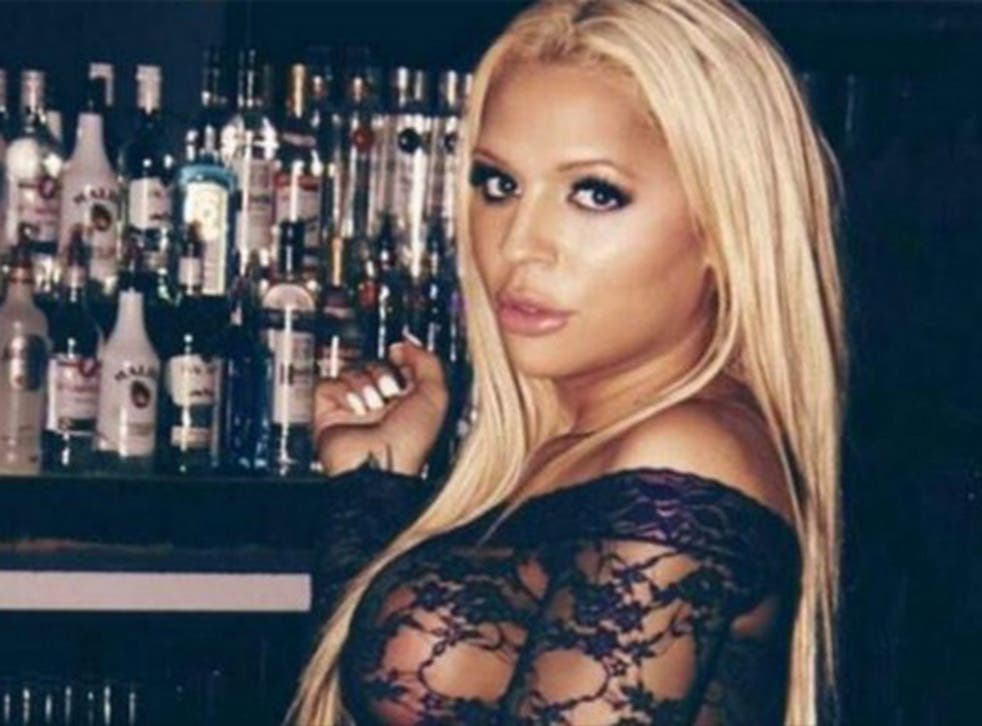 Prison authorities are preparing for a climbdown in the case of a transgender woman being held in a violent, all-male prison after more than 55,000 people signed a petition to have her moved.
Tara Hudson, 26, is serving a 12-week sentence in HMP Bristol after admitting common assault after a bar fight on Boxing Day last year.
Magistrates sent her to HMP Bristol despite living as a woman all her adult life and having undergone six years of gender reconstruction surgery because she is still legally a male.
After tens of thousands signed a petition, a Prison Service spokesperson said: "It is long-standing policy to place offenders according to their legally recognised gender. However, our guidelines allow room for discretion, and in such cases medical experts will review the circumstances in order to protect the emotional well-being of the person concerned."
The Change.org petition urged the Ministry of Justice to move Hudson, stating: "We believe that this decision is in breach of her Human Rights, and places her in extreme danger of abuse, sexual violence, and even death."
HM Inspectorate of Prisons carried out their most recent inspection of HMP Bristol last autumn and said levels of violence had "risen sharply" since their visit in 2013 and "were now considerably higher than in similar prisons".
They said not enough was being done to "investigate individual violent incidents" and the prison was not dealing with perpetrators and victims. It also said "not enough was being done to protect some vulnerable prisoners".
A recent US study said transgender women in male prisons are 13 times more likely to be sexually assaulted than in the general population, with 59 per cent reporting sexual assaults.
The National Offender Management Service (NOMS) does not keep statistics on transgender prisoners. Latest figures on the prison population in England and Wales published last week show there are 86,107 people in jail – 82,159 men and 3,948 women. Campaigners estimate that there are between 20 and 30 trans individuals in jail at any time.
Ms Hudson had been struggling with depression according to Jackie Brooklyn, her mother, and changed her plea to guilty last month expecting to be put on an electronic tag and made to undergo an alcohol awareness course.
Ms Brooklyn, 48, has written to the prison governor outlining her fears. She told the Bristol Post: "It's totally outrageous. I don't think she will cope well at all. I just feel the men are going to go after her. It's going to be humiliating. While I understand it is a complex issue, the treatment of transgender individuals by the British judicial system is one that clearly requires greater attention and thought. The primary focus should be the safety and wellbeing of those involved."
Ms Hudson wrote to her mother from prison last week telling her she was "ok" in the category B HMP Bristol and said she might get sent to Eastwood Park, a closed all female prison, in the coming days.
Bath Conservative MP Ben Howlett, who sits on the Women and Equalities select committee, said: "We're doing all we can in order to get Tara out of that all-male environment and into an all-female environment. We have a serious problem when it comes to the prison service – Tara isn't on her own and for those people who are self-identifying the law is not in place to protect those people."
Mr Howlett said MoJ rules allowing transsexual prisoners to live "in role" while awaiting gender reassignment completion were not being adhered to.
Ruth Hunt, Chief Executive of Stonewall, said: "The decision to put Tara in an all-male prison, despite her identifying as female, is extremely concerning. Tara's safety must come first, and this decision puts her at risk. The treatment of trans people in the prison service is one that needs careful review, and while it's encouraging that the current Women and Equalities Select Committee inquiry is looking into this, something must be done now to ensure that Tara is safe and protected in her environment."
The rules on transgender prisoners
The 20-page "care and management of transsexual prisoners" document provides guidelines for staff dealing with those "living in their acquired gender role" as well as for prisoners who have either applied for gender reassignment surgery or hormonal treatment for gender dysphoria.
Prisoners are placed in locations based on their gender "as recognised under UK law", usually their birth certificate. Those who have applied for and received a gender recognition certificate can apply for a new birth certificate reflecting any change.
The rules state: "Transsexual prisoners who obtain a gender recognition certificate while located in a prison appropriate to their birth gender should in most cases be transferred to the estate of their acquired gender."
They also state: "Some transsexual people will be sufficiently advanced in the gender reassignment process that it may be appropriate to place them in the estate of their acquired gender, even if the law does not yet recognise they are of their acquired gender. In such cases establishments may wish to seek guidance from the Women's Team."
A transgender prisoner can still be refused entry to the new jail only if they present a "sufficiently high security risk", in which case a female prisoner will be held in a male estate, held separately and according to a female prisoner regime.
The rules are currently being revised and an updated version will be published in the coming months....