Tareena Shakil guilty: Woman who took toddler son to Syria to join Isis convicted
The 26-year-old travelled to Raqqa in Syria in October 2014 before fleeing in January 2015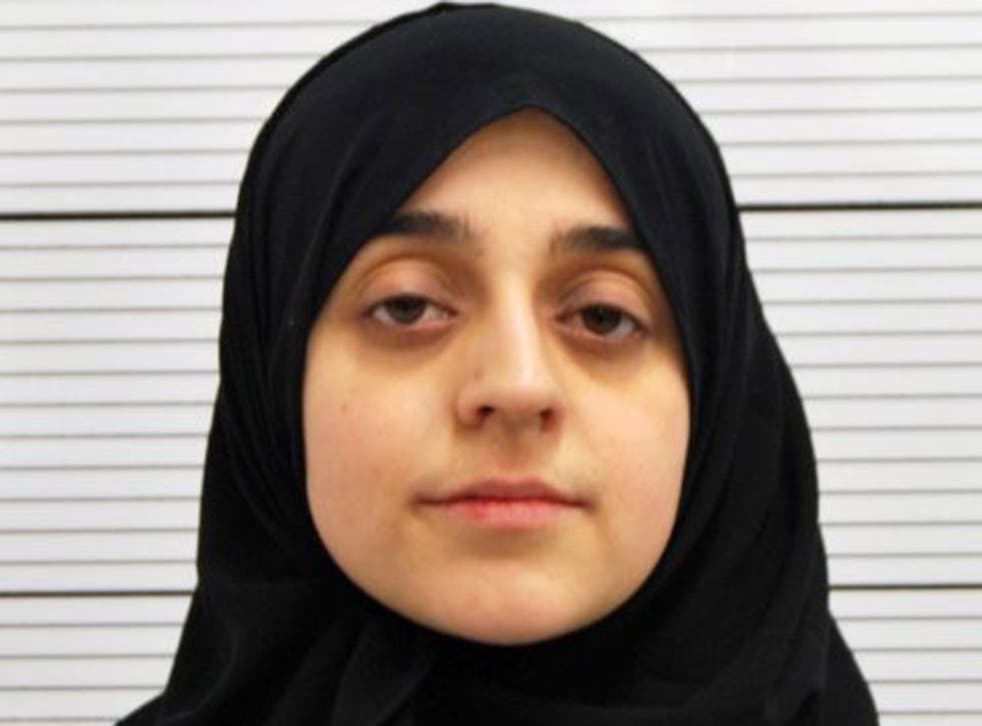 A British woman who has been found guilty of taking her toddler son to join Isis in Syria posed a "real threat" on her return to the UK, according to police.
Tareena Shakil was found guilty of joining the terror group and encouraging acts of terror on social media at Birmingham Crown Court on Friday.
The 26-year-old mother of one left Birmingham to travel to Raqqa in Syria in October 2014 after "self-radicalising" by viewing extremist material online.
She is believed to be the first woman to be tried in the UK for joining Isis.
In court, Shakil said she "had made a mistake" and she was only trying to find a better life for her son - but police said she "was not naive".
She denied the terrorism charges and said she just wanted to live under Sharia law.
Assistant Chief Constable Marcus Beale, who leads counter-terrorism measures in the West Midlands, said: "Our assessment is that she was not naive; she had absolutely clear intentions when she left the UK, sending tweets encouraging the public to commit acts of terrorism here and then taking her young child to join Daesh (Isis) in Syria.
"Photographs seized from her phone showed Ms Shakil posing with a firearm and wearing a Daesh balaclava. Another showed a rucksack with a Daesh logo and person holding a handgun. These were taken while she was in Syria.
"Ms Shakil had already incited others to commit terrorist acts on social media and having spent months living under Daesh, she no doubt presented a real threat on her return to the UK from the country early last year".
Shakil claims her extremist messages on social media and to her family were being monitored by Isis minders and she was unable to criticise the regime.
Her defence team said the former health worker had been groomed by Isis recruiters while she was vulnerable victim of domestic violence whose husband had just left her to go to Yemen.
In pictures: The rise of Isis

Show all 74
During her trial, Shakil recounted her daring escape from Isis' clutches.
She claimed she bribed a taxi driver with $50 (£35) to take her part of the way to the Turkish border which she stole across under the noses of an Isis patrol.
She said: "I said stop, threw the money at him, grabbed (my son), grabbed the nappies and just ran across the fields to the border.
"There were three Isis fighters but they had their backs to me. They didn't see me".
During her time in the so-called caliphate, she claims she was held in a mansion - called a Maqqar - with other single women with her phone and internet use being closely monitored.
She said she covered for other women attempting to escape in November before taking her own chance in January 2015 by claiming she needed to run an errand at a local internet cafe.
Shakil handed herself into the Turkish military patrol when she was over the border where she was detained for six weeks before being flown back to Britain.
When she arrived home she was questioned by British intelligence officers from MI5.
Giving evidence at Shakil's trial, a senior analyst for the European Union Institute for Security Studies - Dr Florence Gaub - said 60 British women are thought to have gone to Syria - around 10 per cent women from Europe, North America and Australia who have joined the group.