Tarik Hassane: Man 'Tasered' in London terror raids named as medical student who had offer to study at UK university
The 21-year-old had lived in Ladbroke Grove with his mother and sister since 2010, according to reports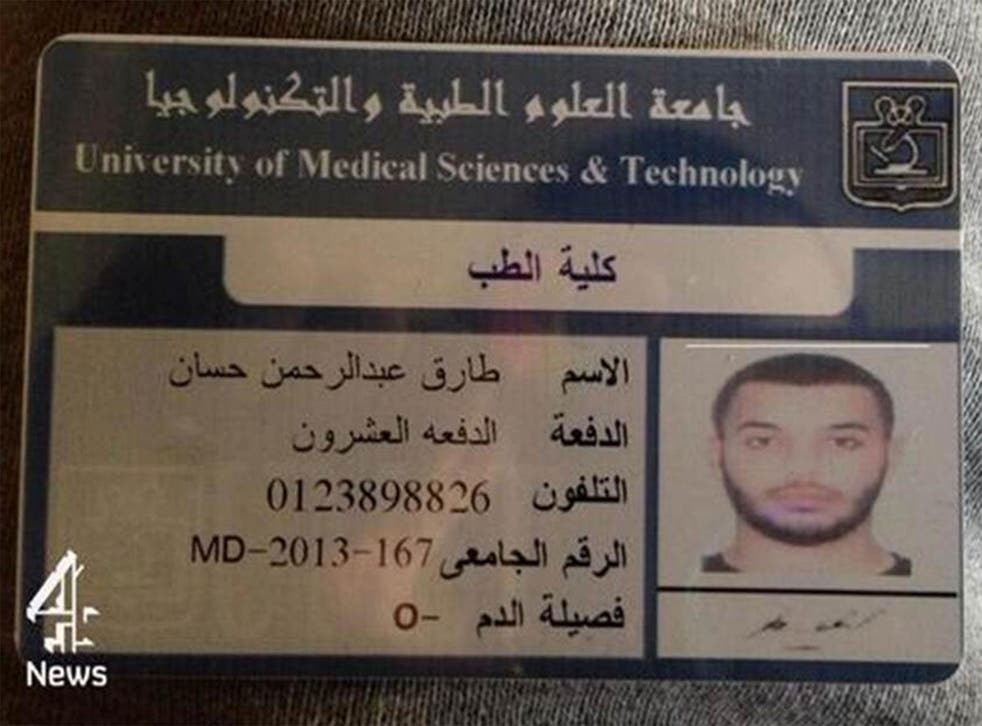 A medical student who was offered a place at a London university has been named among four men who are being questioned by counter-terror police after a series of raids across the capital.
Tarik Hassane, 21, is believed to have been Tasered when he was arrested on suspicion of being involved in a "significant" Islamist terror plot on Tuesday morning.
Counter-terror officers believe the raids were an "early disruption" of what could have later turned into a "significant plot", police sources have said. No charges have been brought against any of the men.
According to an analysis of a Twitter profile linked to Hassane by Channel 4 News, he is believed to have arrived back in the UK and passed through border control on Sunday afternoon.
Writing on Twitter on Monday just hours before his arrest, he reportedly said: "Oi lads... I smell war."
In the Ask.fm discussion thread, the responses from "Tarik Hassane from Ladbroke" suggested he preferred studying in Sudan because it is a Muslim country. He said he intended to live in London after his studies and that he hoped for a placement at a UK hospital.
Hassane and the three others, all aged between 20 to 21, were arrested in raids at different addresses across London. Describing the operation in Ladbroke, neighbours told The Telegraph they had heard detectives running up the stairs to the Hassanes' first floor flat, where they had lived quietly for three years.
"It was quite scary," one told the newspaper. "We heard loud bangs and lots of shouting. The police were shouting at a man. We heard loud noises and then we heard they had Tasered him. We heard doors banging and being broken."
Speaking about the significance of the raids as a whole, Met Police commissioner Sir Bernard Hogan-Howe described it as a "quite serious case" where the men were arrested "on suspicion of being concerned in the commission, preparation or instigation of acts of terrorism".
He said the raid at one address had involved specialist firearms officers because it was feared one of the men might have access to weapons, the Guardian reported.
Hogan-Howe told BBC London: "It is a quite serious case and it's one of a series of arrests that we've had over the last few weeks, which taken together for me confirm that the drumbeat around terrorism has changed. It's a more intense drumbeat. We're having to be more interventionist and a lot of it is linked back to Syria and Iraq."
Register for free to continue reading
Registration is a free and easy way to support our truly independent journalism
By registering, you will also enjoy limited access to Premium articles, exclusive newsletters, commenting, and virtual events with our leading journalists
Already have an account? sign in
Register for free to continue reading
Registration is a free and easy way to support our truly independent journalism
By registering, you will also enjoy limited access to Premium articles, exclusive newsletters, commenting, and virtual events with our leading journalists
Already have an account? sign in