Tearful father begs his son to bring teenage pupil Megan Stammers home
European arrest warrant is issued for maths teacher and 15-year-old as focus shifts to Spain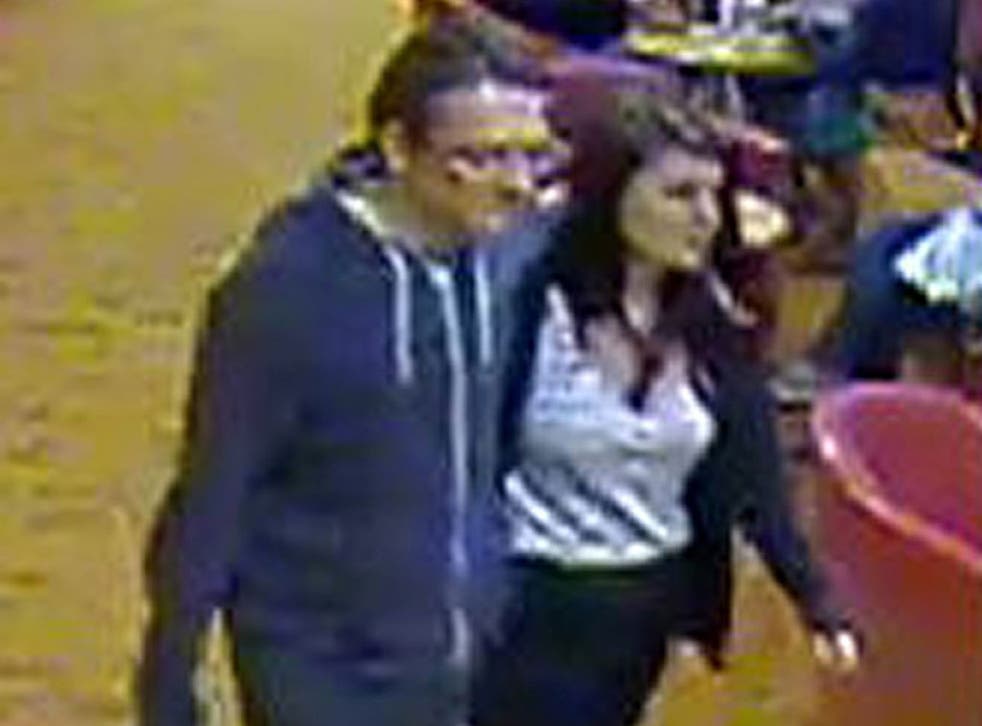 The missing maths teacher Jeremy Forrest was the subject of a Europe-wide manhunt last night after police formally issued a warrant for his arrest for the abduction of his teenage pupil Megan Stammers and his father begged him to "please, please" get in touch.
A visibly distraught Jim Forrest appeared before cameras to urge the pair to return home as police investigated reported sightings of the teacher and his 15-year-old student in several European countries following their disappearance a week ago. One line of investigation is that they have travelled across the border from France into Spain.
In a ratcheting up of the pressure on Mr Forrest, who may have been in a relationship with Megan for eight months before they boarded a Dover to Calais ferry last Thursday, Sussex Police revealed that the teacher is now wanted for suspected child abduction on a European Arrest Warrant.
Chief Inspector Jason Tingley, the officer leading the investigation, said: "This has probably not gone the way that Megan or Jeremy expected. Jeremy will be aware that he has questions to answer, and making contact with us is the best way he can do this.
"The full details of this warrant have been circulated to every EU country. When the pair are found in an EU country, Jeremy can be arrested and Megan will be taken into protection."
The issuing of the warrant came as Mr Forrest Snr, who earlier this week expressed concern about his "caring" son's mental condition and described him as "vulnerable", appealed for the 30-year-old to end the week of uncertainty and worry.
Speaking with his wife, Julie, beside him, Mr Forrest said: "There are a lot of people back home who are desperate to hear from you. All I am asking is for one of you to make a call, send an email, so we know you are both safe. We are all here for you both. Please, please get in contact."
Amid concern that differences in legislation between Britain and France, where the age of consent is 15, have minimised efforts on the other side of the Channel to locate Megan, police hinted at frustration but said all necessary resources had now been deployed. Mr Tingley said the French authorities, who had hitherto been treating Megan as a missing person, had had "a slightly different perspective" but added a senior Sussex detective was now working with French counterparts in Paris. He said: "We have their full support."
With French police hitherto reliant on members of the public recognising pictures of the pair and little information available on whether Mr Forrest has used bank cards or been caught on CCTV, British officers admitted it was possible that they have left France.
The authorities in Spain yesterday confirmed they had been contacted by the Serious Organised Crime Agency for their assistance in the search while Sussex Police said potential sightings "throughout Europe" were being investigated with the help of Interpol.
The last confirmed sighting of Megan and Mr Forrest was on board a ferry at 9.30pm last Thursday when CCTV cameras showed the pair holding hands.
Questions remain about the speed of response by police in Britain after it was confirmed that concerns about the relationship between the teacher and his student were being investigated last week. Mr Tingley said: "That is part of the investigation I'm not willing to speak about."
The officer added that the European Arrest Warrant had not been sought before Monday because it was believed Mr Forrest might use the ferry ticket he booked to return on Sunday. Mr Tingley said it was clear that the pair's disappearance had been planned in advance, adding that Megan had joined her teacher willingly.
Register for free to continue reading
Registration is a free and easy way to support our truly independent journalism
By registering, you will also enjoy limited access to Premium articles, exclusive newsletters, commenting, and virtual events with our leading journalists
Already have an account? sign in