Teenage paedophile Opemipo Jaji facing life sentence for raping girl aged 11 had 'sexual interest in very young white girls'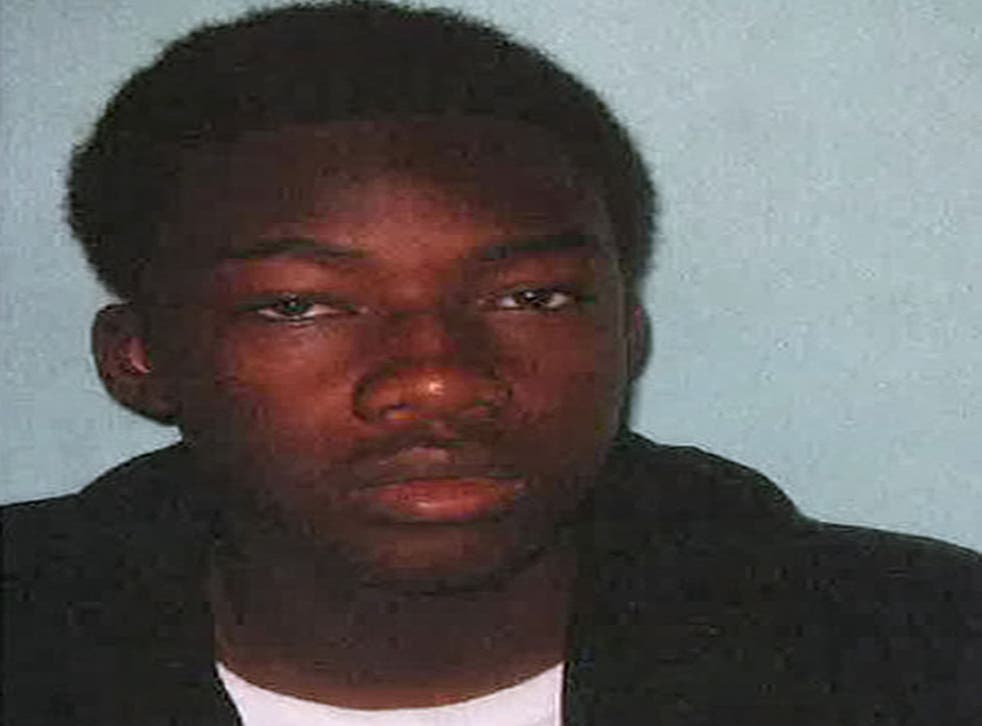 A teenager facing a life sentence today for raping an 11-year-old girl as she made her way home from school had a 'sexual interest in very young white girls' and had attacked another before, it can be revealed today.
Opemipo Jaji, 18, subjected his most recent victim to a three-hour ordeal and threatened to stab her after she tried to run away.
He was found guilty of rape at the Old Bailey after the brave youngster gave evidence against him.
Throughout his trial, the judge Mr Justice Singh had directed that the jury should not be told of Jaji's obsession with young white girls, nor the race of a girl he had attacked 21 months earlier.
In February 2011, he had attacked the 12-year-old girl on a housing estate, stuffing her school tie into her mouth, before taking her mobile phone and sexually assaulting her. Jaji continued continued the attack despite an interruption from a member of the public. He was given a 10-month detention and training order in September 2011, serving five months in custody.
Jaji, of Edmonton, north London, had denied the attack on the 11-year-old despite traces of the girl's blood being found on his clothes.
The schoolgirl was dragged into Jubilee Park, Enfield, north London, by Jaji in November.
He had spotted her in her school uniform as she joked and laughed with a friend on a bus. He followed her as she made her way home and attacked her in the dark park.
One of the girl's gloves was stuffed in her mouth and the slightly built child was terrified during the attack as she was stripped.
She ran home after she was allowed to dress. Her parents were distraught when she turned up dirty and dishevelled, the court heard.
They had called police when she failed to arrive home by 5.30pm.
The child was taken to hospital and underwent an operation for an injury.
She said: "He kept saying, 'Stop moving or I will stab you'. I tried to run away but then he grabbed me when I got to the pavement of the park entrance.
"I kept on saying 'stop' because it was hurting me and he kept saying 'shut up' to me. He was just saying it every time I spoke.
"When I was on the floor, he said he would film me and send it into my school.
"I was saying 'Get off me, get off me, stop'."
The girl said Jaji told her: "I am this close to killing you," and also threatened to film her and send copies to children at her school and to "everyone you love".
Rosina Cottage QC, prosecuting, said: "Jaji is interested in little girls and sexual acts with little girls."
Jaji was arrested a few days later after CCTV was viewed and his bedroom was searched.
A book was found about a little girl being sexually assaulted, along with ads for child care vacancies and a picture of a girl in Australia.
There was also an article about missing April Jones, "the little girl who was taken", said Miss Cottage.
Jaji was remanded in custody for reports, to be sentenced in June.
Police believe he was a dangerous paedophile whose offending was escalating.
In April last year, he was fined £15 for failing to comply with the 10-month detention and training order and a month later he was given a youth supervision order for 18 months for making indecent pictures of young girls.
Jaji was training to be a chef in November and had just left his probation officer when he got on the same bus as the schoolgirl he raped.
Sarah Maclaren of the Crown Prosecution Service said outside court: "This was a vicious and horrific attack on a young victim."
"As a result of this conviction a dangerous sexual offender has now been brought to justice.
"I would like to thank the 11-year-old victim and her family for their enormous strength and courage in supporting this prosecution."
Detective Chief Inspector Adam Lowe of the Met's Sapphire command, said: "Jaji posed a great danger to young girls and despite the great weight of evidence against him, refused to accept his guilt and forced the victim to give evidence in court.
"This was a particularly brutal but unusual attack on an innocent 11-year-old schoolgirl who will no doubt continue to suffer the emotional scars of what happened to her for a very long time.
"I would like to take this opportunity to praise the bravery of the victim and her family."