Thousands of people demand arrest of 'vile' crowd who encouraged suicidal man to jump
Onlookers shouted 'get on with it' and took pictures as police negotiators tried to prevent a man falling from supermarket car park in Telford on Saturday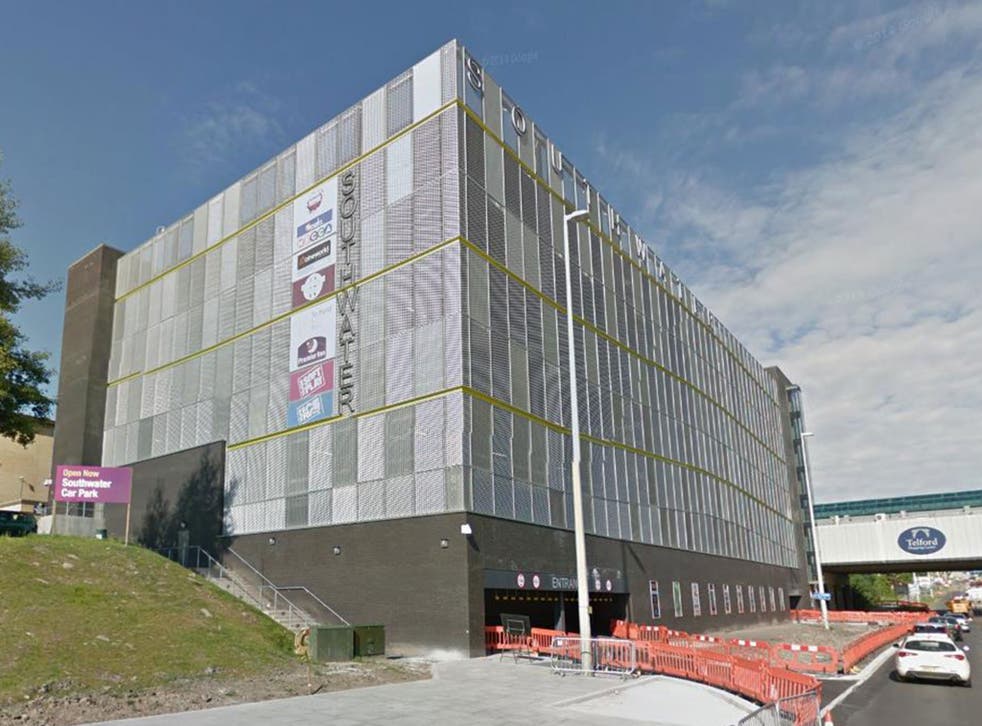 Thousands of people have signed a petition calling for "vile" onlookers who encouraged a suicidal man to jump to his death to be arrested.
A crowd gathered at the Southwater centre in Telford on Saturday as the unnamed man stood at the top of a multi-storey car park.
Shouts of "get on with it" and "go on, jump" were heard as some people reportedly took selfies and filmed on their phones even as police negotiators tried to talk him down.
After two-and-a-half hours of their efforts, the man fell at 3.40pm and was pronounced dead by paramedics at the scene.
Police are investigating whether any crime was committed by the crowd and promised to take "appropriate action".
An online petition started yesterday by a local resident has already been signed by 5,000 people calling on West Mercia Police to arrest onlookers who encouraged him to jump.
"The family deserve this justice and the people of Telford want these people to be held accountable for their vile behaviour and complete lack of compassion," it says.
"Our thoughts and condolences are with the family and friends of the man concerned at this sad time."
The petition also appeals to local newspaper the Shropshire Star to "name and shame" anyone identified.
Friends of the man who signed the petition paid tribute to him and expressed their condolences.
Antonia Ireland, a former colleague, wrote: "I worked with this gentle, kind man who wouldn't hurt a fly, and it's beyond belief that 'human beings' would treat anyone with such cruelty and lack of compassion."
Jacqueline Hickman added: "This man was a friend, a lovely warm, caring man. The people who goaded him are despicable. They all deserve to be arrested."
Inspector William Scott, of West Mercia Police, urged anyone with information to pass it on to the force as they investigate comments made during the incident and on social media.
"It has been brought to our attention that a number of people may have been goading the man prior to his fall," he said.
"We believe this took place about an hour before the fall. We are currently investigating this to establish if a criminal offence has taken place and if so we will take appropriate action.
"We have also been made aware of distasteful social media activity following the incident."
Insp Scott reminded people that it was an "extremely traumatic time" for the man's family and asked anyone who took video footage to delete it.
The man's death has been referred to the coroner and the Independent Police Complaints Commission, as is routine for cases where a person has contact with police, in this case negotiators, before their death.