Tory MP's half-brother Charles Napier sentenced to 13 years over 'prolific' child sex abuse
The 67-year-old former teacher admitted to sexually abusing 23 boys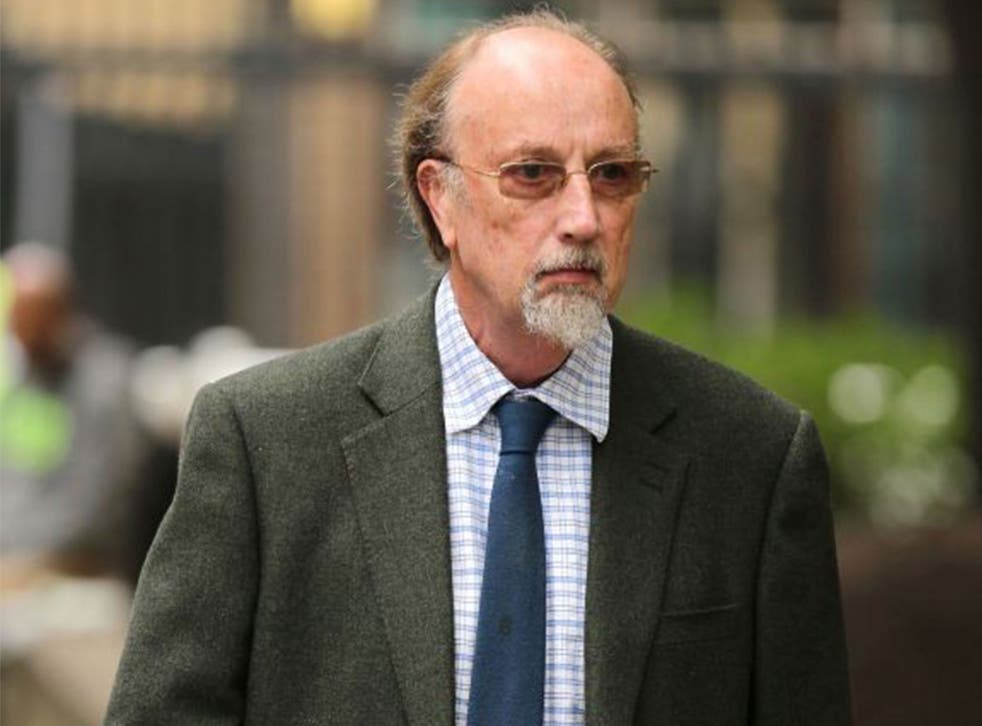 The half-brother of a senior Conservative MP has been urged to come clean about his links to a network of high-profile paedophiles after he was jailed for hundreds of sexual assaults on young boys dating back more than 40 years.
Charles Napier, 67, was a former treasurer of the Paedophile Information Exchange (PIE) which campaigned to lower the age of consent and linked like-minded abusers in the 1970s and 80s before it was disbanded. It was reputed to have high-ranking supporters within politics, police and the Church.
Napier, whose half-brother is the MP John Whittingdale, was jailed for 13 years yesterday after admitting attacks on 21 boys at a boarding school during two-and-a-half years as a teacher. He was nicknamed "Rapier Napier" due to the nature of his brazen attacks.
Pictures of the year: UK News 2014

Show all 100
He told police he was "completely out of control" and that he desperately regretted what he had done. He claimed to have previously had electric-shock therapy to address his behaviour.
Napier was arrested last year following a police investigation sparked by claims by MP Tom Watson about an Establishment ring of child abusers that had links to Downing Street.
"As a former officer of the Paedophile Information Exchange he knows a lot more about the activities of the network than he has publicly admitted to," Mr Watson said.
"I doubt he really does have remorse for his crimes but if he does, he can start to put matters right by spilling the beans on his former friends in PIE. Did he have contact with any of the powerful child abusers in politics, the intelligence service, the police or the church?"
He gave his victims – aged between eight and 13 – fizzy drinks and chocolate before he abused them in a carpentry workshop which became his den, Southwark Crown Court was told yesterday. One boy was said to have been abused up to 100 times while another tried to commit suicide because he was so profoundly affected. Napier abused children during school plays while waiting in the wings.
He became a senior figure in PIE after leaving the school and had links with Peter Righton, a former social worker and notorious paedophile, whose home was raided in 1992. The raid revealed hardcore child abuse images and years of correspondence between paedophiles around the world. The inquiry led to a flat where Napier boasted he had access to young boys while he worked for the British Council in Cairo.
A former child protection worker, Peter McKelvie, passed details of the Righton files to Mr Watson, which led to his statement in parliament. The files included claims that a high-level group of paedophiles were involved in the abuse of children at the Elm Guest House, a well-known meeting place for gay men, in south-west London.
Napier, of Sherborne, Dorset, had been convicted twice before for abuse against boys but on the first occasion was given a probation order. In the second case he was jailed for nine months in 1995. He also admitted yesterday two other separate allegations of indecent assault against two 13-year-old boys after he left the school.