The Trial: Right to the end, Chris Huhne thought his lawyers could get him off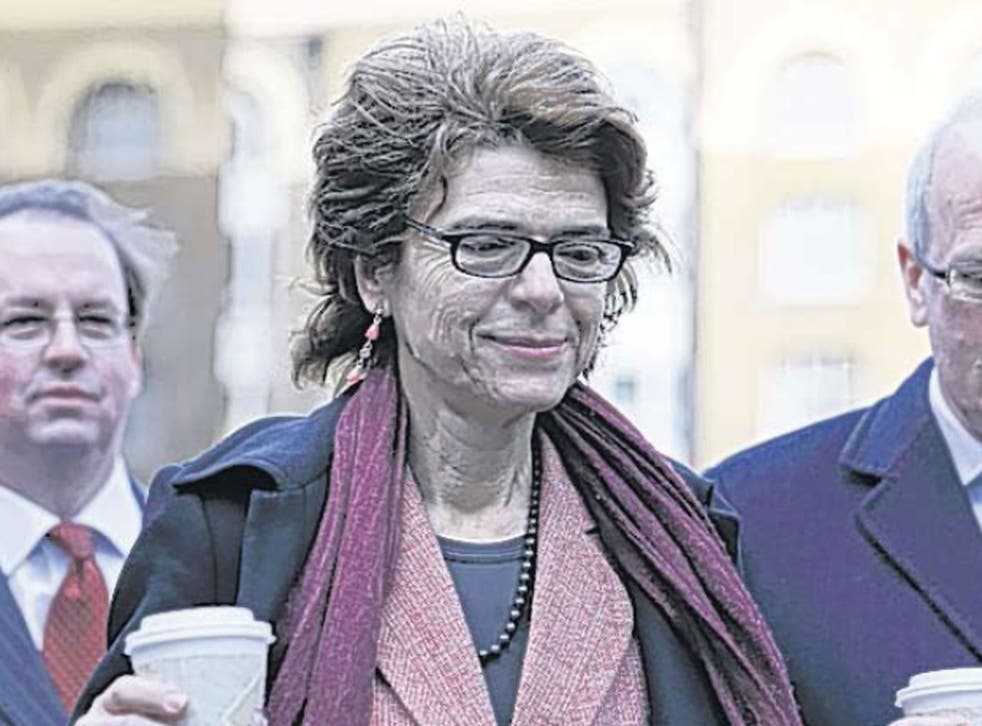 Twelve months ago, when Chris Huhne stepped down from the Cabinet, he went before the television cameras and confidently declared his innocence of a 10-year-old crime: "I intend to fight this in the courts and I am confident that a jury will agree."
A year later, the story of Huhne's desperate and expensive attempts to prevent a jury from ever standing in judgment can finally be told. In a series of legal challenges, headed by one of Britain's best defence barristers, the senior Liberal Democrat railed against the "poisonous" media campaign over a 2003 speeding offence that yesterday destroyed his political career.
In the months before his capitulation yesterday, the 58-year-old was confidently briefing friends and colleagues about the likely collapse of the "gossamer-thin" case against him. One – a judge and Liberal Democrat loyalist – even tweeted that the case against him would be dropped last month.
Now facing months in jail for perverting the course of justice, the multimillionaire faces a huge legal bill and the end of a political career that saw him come within a few votes of a shot at Deputy Prime Minister.
The seeds of his downfall were sown on 12 March 2003, when Huhne's BMW was clocked travelling at 69mph in a 50mph zone at 11.23pm, on the M11 from Stansted airport to London. A penalty notice was sent out and his then wife, Vicky Pryce, took the points.
Things might have ended there but months after the failure of the Huhne-Pryce marriage following his long-running affair with his press aide, Carina Trimingham, a series of stories appeared in The Mail on Sunday and The Sunday Times in May 2011 that sparked an inquiry by Essex Police.
Chris Huhne's teenage son, Peter, had his telephone seized during a police raid on the family home in Clapham, south London, and it was revealed that Peter had put pressure on his father to come clean about what he had done. In an attempt to have the texts struck out of evidence, Huhne's legal team read out some of the most raw and sensitive text messages between father and son during a court hearing last month.
In the texts, his son – who declined to give police a statement – described his father as a "fat piece of s***", a "pathetic loser and a joke". "You are the most ghastly man I have ever known," said Peter, then 18. "Does it give you pleasure that you have lost most of your friends?"
John Kelsey-Fry, QC, counsel for Huhne, had been arguing in pre-trial hearings that there was no chance of a fair trial and no case to answer, because the speeding forms had been routinely destroyed and pre-trial publicity had been extensive.
"There's simply no case against Mr Huhne. Indeed in this case there's no evidence of there having been any crime at all, let alone one as to his participation," he said.
His legal team pushed for closer scrutiny of the role of police and prosecutors in the case and a second team, from Kent, was brought in to examine the case, but no wrongdoing was found.
The trial judge, Mr Justice Sweeney, ruled against Huhne's attempt to have the case thrown out last week. Even then, Huhne pleaded not guilty and was expected to stand trial – until his final, short appearance yesterday, when he finally, publicly, admitted his guilt.