Two men charged with endangering an aircraft after Pakistan Airlines flight was diverted over UK
Armed police boarded the flight at Stansted airport after an RAF Typhoon jet was scrambled to escort the Boeing 777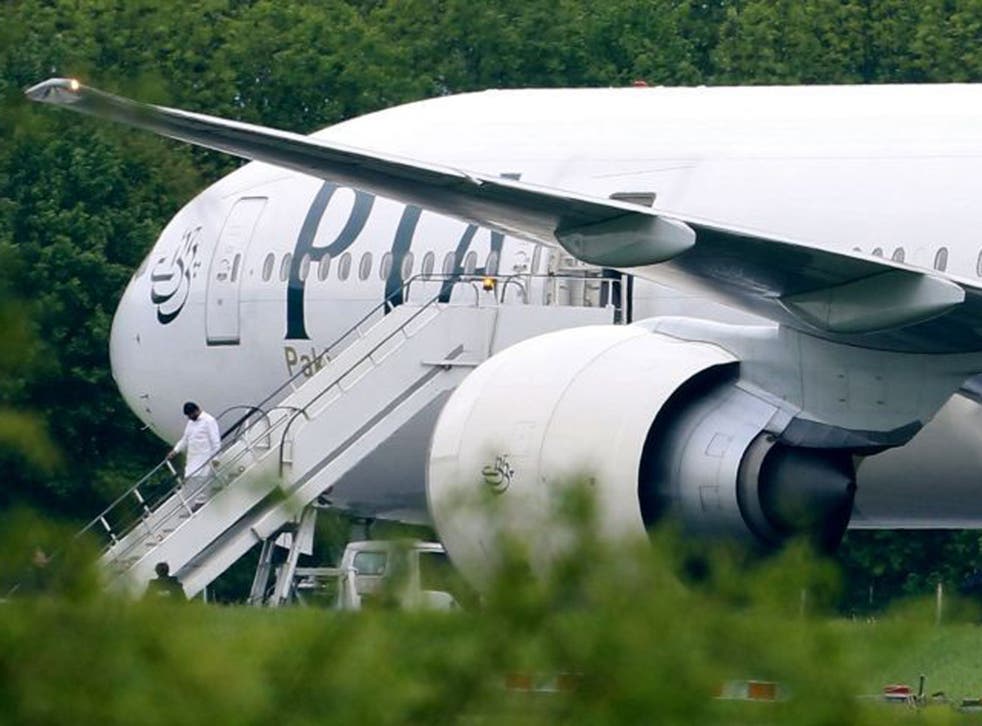 Two men have been charged with endangering an aircraft after a Pakistan International Airlines passenger jet was diverted mid-flight over London.
Armed police boarded the flight at Stansted airport after an RAF Typhoon jet was scrambled to escort the Boeing 777.
Taxi driver Tayyab Subhani, 30, and restaurant worker Mohammed Safdar, 41, both from Nelson in Lancashire, will appear in court tomorrow, Essex Police said.
Flight PK709 was originally heading for Manchester from Lahore, over UK airspace.
According to reports the plane was just ten minutes from landing when it was ordered to head out over the North Sea and then to Stansted airport.
The men, who are British nationals, will appear at Chelmsford Magistrates Court tomorrow.