The unsung heroes who share court victims' burden of grief and trauma
A team of volunteers supports those exposed to some of the Old Bailey's most harrowing cases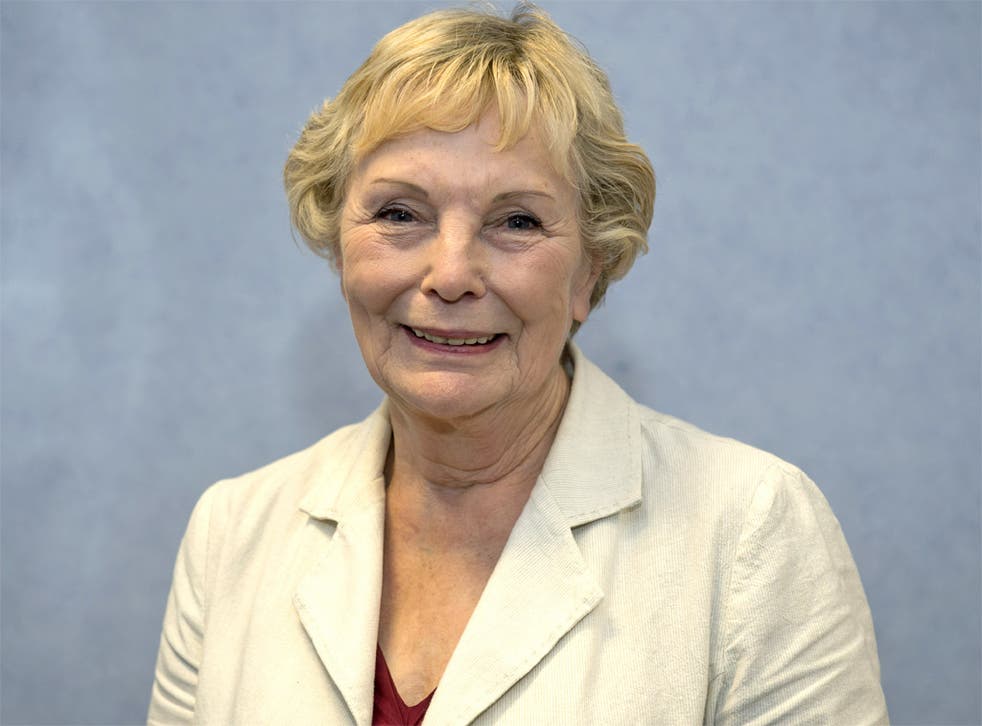 Even before the Old Bailey jury filed back into court, the anguished old lady was sobbing and shaking in her seat, hidden to the side of the dock and behind rows of lawyers' benches.
Over a period of two months she had heard the most harrowing details of how her university student son had been chased from outside Lewisham library by a gang and brought down because he could not run as fast as his friends. Thierry Christian-Gnanakumar was then battered to death by "a pack of animals" so savagely that the 22-year-old's skull was shattered and his brain exposed as he lay on the ground.
After the jury convicted the killer, his mother's wheezing cries turned to screams and she collapsed.
Who was there to help her – and who had been there for her every day of the trial? The answer is a group of unpaid but well-trained Victim Support volunteers who come to court and share the burdens of grief and emotional trauma.
That particular scene earlier this month was immensely distressing but was part of a not untypical day for Madeleine, one of the 32 volunteers who cover the Old Bailey's 18 courts. They assist victims of rape, abuse and violence who have to relive their ordeal in the witness box, and are often accused of malicious lies, manipulation and invention by lawyers for the defence, due to Britain's adversarial legal process.
It was Madeleine's team who helped Milly Dowler's mother Sally when she broke down during the trial of the schoolgirl's murderer Levi Bellfield, after she was accused in the witness box of distressing Milly by favouring her sister.
This week, members of another victim's family have returned to the Central Criminal Court for a similarly tragic case. Marcus Innocent was shot dead in Woolwich. According to the prosecution, a gang of about 20 people challenged him about a vandalised car. Lawyers for the prosecution have told the court he had nothing to do with the vandalism, but he was killed anyway. Nine defendants have pleaded not guilty to murder. The evidence, like any evidence in any case like this, will be hard on the family listening in court.
Helping people in these circumstances can sometimes be almost as harrowing as the victims' own experiences. The Old Bailey volunteers have previously had to deal with a rape victim who attempted suicide in the toilet and a man trying to throw himself out of the window.
"The worst case I have ever dealt with was the Oxford sex ring trial," says Madeleine, a 77-year-old grandmother. The case saw a gang of seven jailed for life, but the experience was harrowing for the victims.
"Some of the girl victims were more damaged than others. One I looked after had lost her trust in everyone, but for whatever reason she trusted me.
"It was the most terrible experience for her to be questioned. She gave me a huge hug afterwards. Nothing can make it better but at least I could help her through this most difficult time."
Even years after a crime, the greatest fear of any victim is to go to court, give evidence and not be believed.
"Their hearts are wrenched having to go through the whole thing again," says Madeleine, who has worked for Witness Service, part of Victim Support, for eight years.
Victim Support receives about £38m of its £48m budget from the Ministry of Justice. The charity devotes between £8m and £12m to Witness Service for the entire court system.
It seems a tiny amount considering their training and work. But not so long ago, victims were expected to make their own way to the courtroom, undergo gruelling interrogation, and – in whatever emotional state – find their own way home. Now an experienced and sympathetic figure is appointed to look after victims and their families, and each witness, for the prosecution and the defence.
There are pre-trial visits and briefings on court layout, as well as newly extended and refurbished "safe haven" rooms thanks to money raised by the families of Sally Hodkin, a murder victim, and Elouise Littlewood, who was poisoned by a faulty gas boiler.
Duties of confidentiality mean the volunteers cannot talk about the angst and misery experienced by other devastated lives they have tended to. Some grade the impact on themselves by the number of glasses of wine they look forward to at the end of the day. "More than one" indicates, with typical understatement, a particularly heavy and emotionally draining experience.
The success of the Witness Service work is reflected in the reactions of those they help. Victoria, another volunteer, tells how after the Stephen Lawrence murder trial, his distraught father quietly slipped her a donation. Many other murder victims' families have also donated money, including those of the Harry Potter star Rob Knox , who was stabbed to death in south-east London, and Ben Kinsella, who was murdered in north London, and is the brother of a former EastEnders actress. There have been plenty of gifts of chocolates, champagne and even a blue plaque from the Littlewood family to the "unsung heroes."
Victoria, a 53-year-old mother of two, says: "I spent three hours with Neville [Lawrence] after the pathology evidence [of Stephen's wounds]. At the end of the trial he said that I could sell what he had just told me to the press and retire. I said: 'You know I won't'. He said: 'I know'."
Eight years ago Victoria answered an advert in the London Evening Standard, which she thought "sounded rather fascinating", and she remains still fascinated by the job.
"To be paid would be lovely but that's not why I do it," she says. "It's very, very important that we are not seen as beholden to the police or CPS, particularly as we deal with people who may have had a bad experience with them or the criminal justice system."