Vegetable crime wave: It's the phantom cucumber dropper of old London Town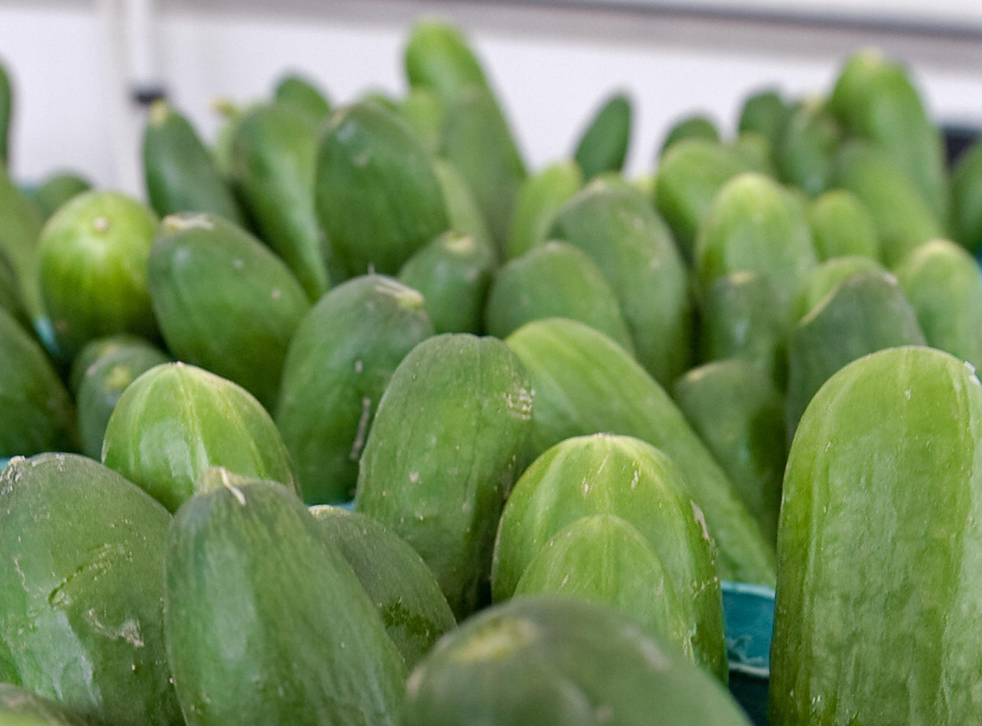 The Government may be celebrating a recent drop in crime numbers but it clearly hadn't accounted for the vegetable crime wave that's sweeping the nation.
Shocked residents of Hampstead Garden Suburb in north London have been waking to find the fruits of a phantom cucumber dropper left poking out of bushes, discarded on train platforms and dumped in their gardens. Middle-class bastion the Telegraph has been positively salivating over this perfectly British story. It's perfect for silly season and the paper reported yesterday that local Alice England spotted one of the fruits outside her home: "Just found a cucumber in the bush outside our flat. No joke – whose is it?"
Alice is right, this is certainly no joke. It's littering and the cool customer responsible has dropped 36 odd cucumbers around the area and was even spotted by one local who described him as "a chap in a suit" who was "purposefully" dropping a cucumber on a local train station platform.
This case just gets curiouser and curiouser, but the veggie crime wave isn't just restrict to the capital. Oh no, this has gone national with the staggering theft of 1.5 tonnes of potatoes from a farmer's field in Norfolk. Is there a connection? No idea but this heist comes hot the heels of the theft of 500 potatoes from a field in the same village three weeks ago.
Don't panic though, your roast dinners are safe as Norfolk Police is on the case, telling the Express that "It is unclear whether the two crimes are linked or if another gang of spud thieves are chipping in."
Except that they didn't say that, in fact a Norfolk Police spokesman confirms they said nothing of the sort ("They must have made it up"). Never fear though, Trending will make sure to keep you up to date with this possibly spurious and certainly unimportant silly season story all summer long. This is a veggie crime wave (maybe anyway) and we demand entertainment.