Vicky Pryce retrial judge tells new jury that 'the slate is wiped clean' following previous failure to reach a verdict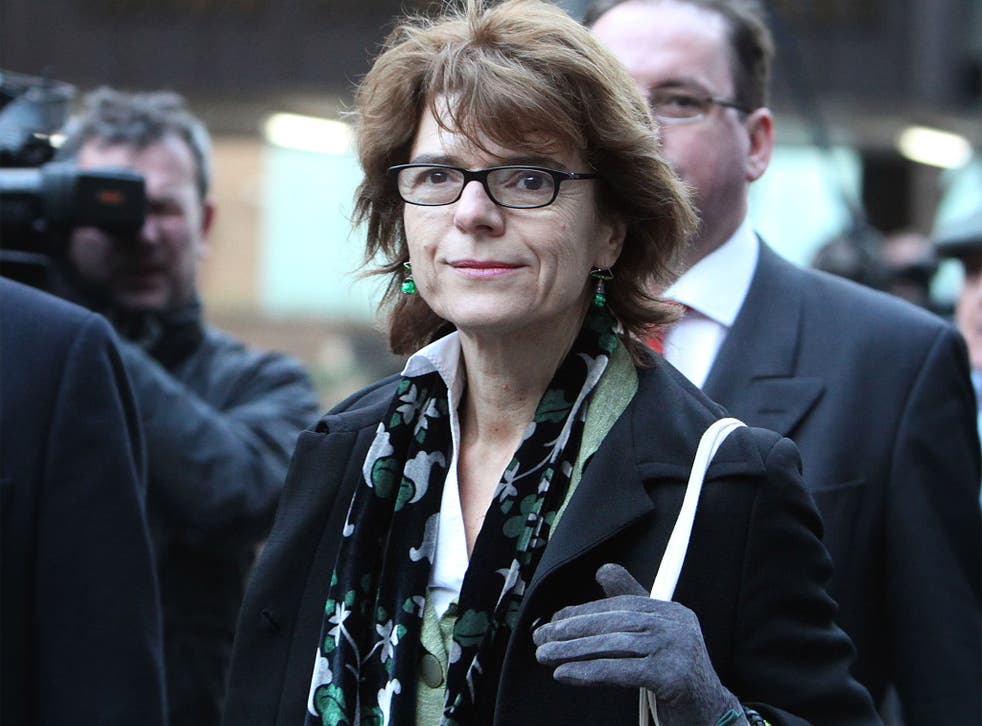 The judge for the retrial of the ex-wife of disgraced MP Chris Huhne told a new jury today that the slate had been wiped clean following the failure to reach a verdict in the case last week.
Mr Justice Sweeney told the seven men and five women that juries sometimes did not reach verdicts and "it's of no relevance whatsoever in this trial at all".
"In this trial, the slate, as it were, is wiped clean and you judge the case afresh based only on the evidence which unfolds before you during the course of the trial," the judge said at the start of the trial of the prominent economist Vicky Pryce.
He said the disagreement among a jury last week was "entirely irrelevant" in this case.
Mr Sweeney's comments followed the swearing in of a new jury for the retrial of Ms Pryce, 60, who is accused of perverting the course of justice by taking her former husband's speeding points to save him from a driving ban ten years ago.
A jury last week failed to reach a verdict in the first trial and a re-trial was ordered. A new jury was sworn in at Southwark Crown Court, London, today and the judge read out their duties before the case against Ms Pryce began.
"It is your duty to judge the case on the evidence," said Mr Justice Sweeney. "The evidence is the evidence that you hear in this courtroom and nowhere else."
He told the jury that they should not be influenced by anyone outside of the courtroom, including media reports, published before or during the trial. He also warned them from carrying out their own research.
He said that he had been asked by both the prosecution and defence to address the "continuing publicity as to the first trial in this case which ended last week in which the jury was unable to reach a verdict. That happens sometimes".
Opening the case, Andrew Edis, QC, for the prosecution reiterated he judge's comments that the jury should pay no heed to any previous publicity.
He said by the end of this trial there would be "only one question" that needed to be answered. "It might not be an easy question but I am going to suggest to you it's not in any way, legally, a complicated case."
Ms Pryce denies perverting the course of justice. She accepts taking her husband's speeding points when her ex-husband was caught by a camera on the M11 in March 2003, but claims the defence of "marital coercion".
The case continues.