Domestic violence victims are being forced to face abusers in court ordeal, lawyers warn
Women seeking justice are being further hurt by the process itself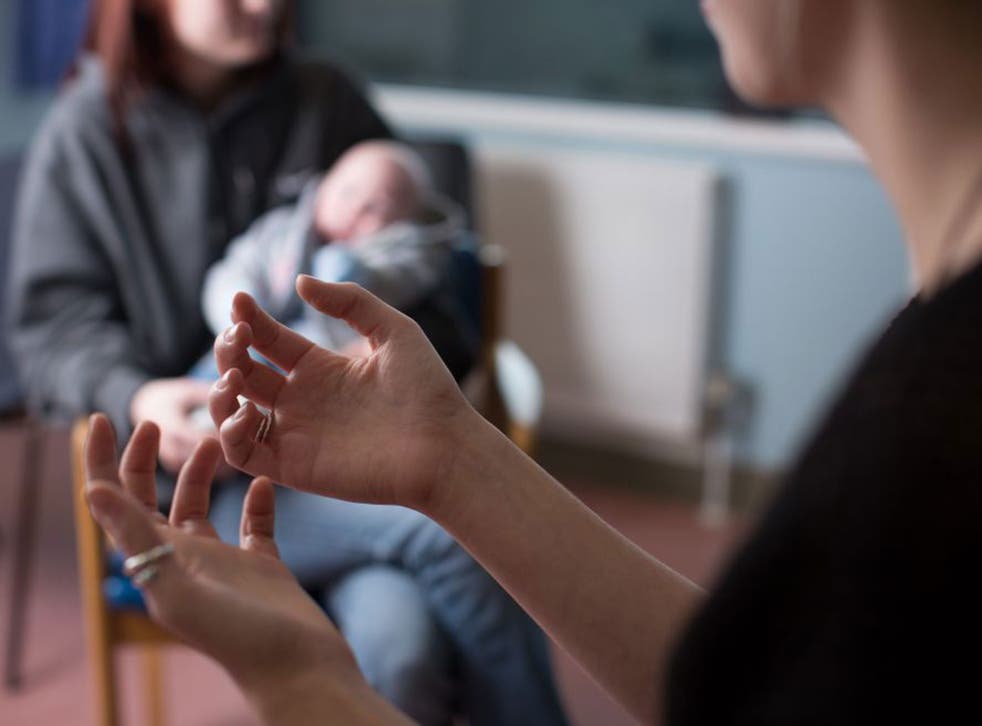 Growing numbers of domestic violence victims are being quizzed by their former partners in court due to cuts in legal aid which have led to a rise in litigation-in-person cases, family law specialists are warning.
Emma Pearmaine, a family law specialist at Simpson Millar and director of the Leeds Law Society, said: "The number of women being cross-examined by abusive ex-partners in court has doubled in my experience since 2013. Judges do their best to step in and control cross-examination situations where it is a case for an injunction, or non-molestation order, for example, but they should be there to adjudicate on the case – not manage behaviour as a priority."
Ms Pearmaine said: "These women are some of the most vulnerable in society and they now have no real protection. They are let down from start to finish. They suffer abuse at home then torment from their abuser in court. For them there is no sense of justice."
Victims no longer "get their day in court" she said. "Instead of relief it turns into humiliation at the hands of their abuser. The authorities should be doing more to protect these victims' dignity – it's surely common sense these vulnerable women aren't degraded further. Changes need to be made to allow women in these sort of cases free legal protection."
The Ministry of Justice's Legal Aid Commission established an Exceptional Case Fund (ECF) which is supposed to help people such as domestic violence victims get access to free lawyers. However, from April to December 2013 only eight applications were granted for family law cases out of 617 applications.
Most recent statistics published by the Ministry of Justice (MoJ) last month for the period April-June this year show that out of 125 ECF applications in the "family" category just five were granted. Ms Pearmaine said her firm had made a number of ECF applications in recent months all of which were rejected.
Plaid Cymru MP Elfyn Llwyd, a family law specialist before becoming an MP, said it was "an extremely disturbing issue" and that many women could not afford to seek justice. "There are fewer cases coming forward because of the costs of obtaining a report to begin proceedings, usually between £80 and £150. For women who do make it to court it is unacceptable for alleged abusers to cross-examine their victims. Steps have been taken in criminal cases for that not to happen but it seems inevitable now in cases where neither side has representation."
Two women are killed each week by a current or former partner, and 500 recent victims of domestic violence commit suicide every year. A survey by campaign group Rights of Women showed 61 per cent of women experiencing domestic violence, who had been denied legal aid took no action in relation to their family law problem. Rights of Women won a High Court fight last month, supported by the Law Society, to challenge the lawfulness of the Government's legal aid cuts and a full hearing will now take place.
Emma Scott, director of Rights of Women, said: "This is an important step in holding the Government to account on their promise that family law legal aid would remain available for victims of domestic violence. We know from the women affected that it denies them access to the legal remedies which could enable them to leave violent and abusive relationships and find safety."
Shadow Justice Minister Andy Slaughter last night blamed the Government's legal aid cuts for "chaos" in the courts. "Sufferers of domestic violence are now facing cross-examination from former partners as a result of this Government's policies. Ministers cannot claim to be on the side of victims when their policies lead to this situation. They should review the impact their actions are having on victims and the reasons legal aid is being refused. Often victims cannot afford to provide the evidence required to access representation."
An MoJ spokesman said that as there were no statistics on women being cross-examined by abusive partners, there was "no evidence to support" Ms Pearmaine's claims. "Judges can intervene to prevent inappropriate questioning, or have questions relayed to the witness rather than asked directly. This government is crystal clear that people who have suffered or are suffering from domestic violence, legal aid must be available to help them break free from the abusive relationship." "Thousands" of legal aid applications involving domestic violence had been granted.