Victims of honour crimes being failed by 'majority of police forces', says inspectorate
Her Majesty's Inspectorate of Constabulary reveals just three out of 43 forces properly prepared to deal with cases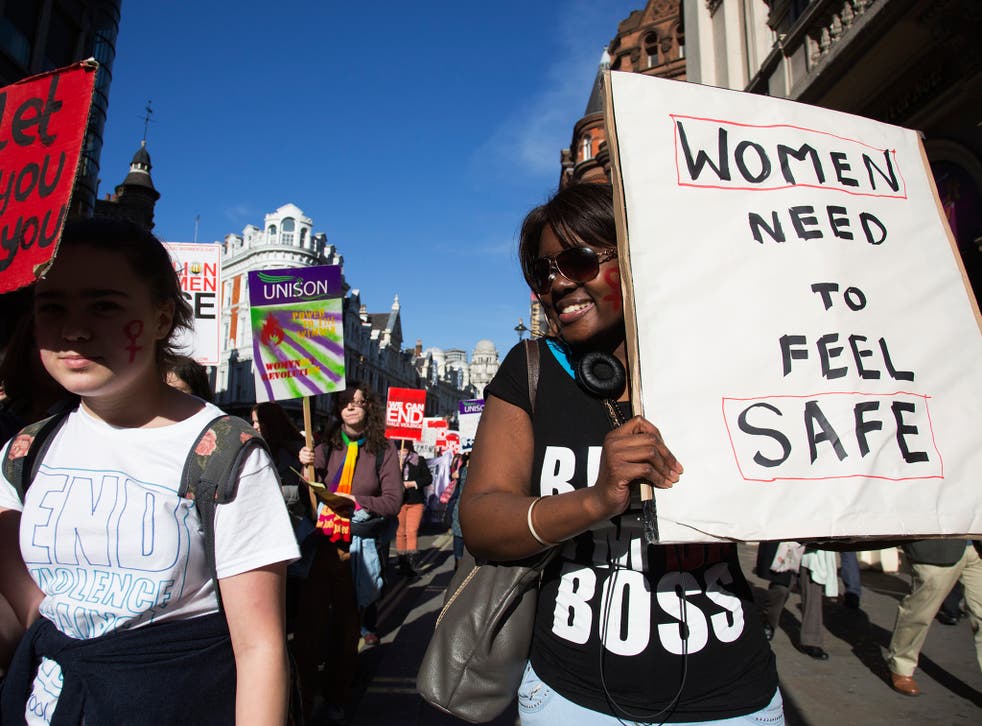 Victims of honour based violence are being failed by the majority of police forces in England and Wales, according to Her Majesty's Inspectorate of Constabulary (HMIC).
In its first ever inspection of the way police deal with honour-based violence, including female genital mutilation and forced marriage, HMIC reveals that just three out of 43 forces are properly prepared to deal with cases. And almost half of forces are not ready when it comes to being able to protect victims.
Writing in the foreword, Sir Thomas Winsor, HM Chief Inspector of Constabulary, says: "Our findings show that honour-based violence, forced marriage and female genital mutilation are not yet being given the priority by the police service that victims deserve."
The inspectors warn that existing laws do not fully cover the range of risks faced by victims. Although forced marriage and female genital mutilation are criminal offences in their own right, the report warns that there is "no bespoke provision in law for the protection of victims"in cases of honour-based violence which do not include these crimes.
HMIC recommends that that Home Office should consider bringing in new laws that cover the broad scope, with penalties "appropriate to the gravity of such offences".
Police forces were assessed on awareness and understanding, leadership, protection and enforcement, and prevention of crimes. Only Derbyshire, Northumbria and West Midlands were prepared in all of these areas, while Dyfed Powys, Staffordshire, and Thames Valley were not prepared in any of the areas.
More than 11,000 cases of honour-based violence have been recorded by police in England and Wales over the past five years. The true total of offences is likely to be far higher, as these crimes are often unreported.
But the number of prosecutions remains low. In 2014-15, the Crown Prosecution Service (CPS) prosecuted 225 honour-based cases, with 129 resulting in a conviction. And while the Government's Forced Marriage Unit received 1,200 referrals last year, only 80 were referred to the CPS in 2014. And there has only been one prosecution to date for female genital mutilation.
Inspectors looked in detail at a number of cases dealt with by police. Of 34 people reporting crimes, only nine were happy with their experience overall, it says. "There were some very concerning accounts, including a woman and her two small children who were left by police outside a hotel without food or money and without contact for three days," states the report.
"Another woman, who was pregnant, was taken by police to a hotel but she could only afford to stay for one night. The failure of the police to follow up contact as a matter of urgency meant she was at considerable risk both from other potential abusers and from returning home to the perpetrator, which in desperation, she ultimately did," it adds.
UK news in pictures

Show all 51
"The police service has some way to go before the public can be fully confident that HBV is properly understood by the police and that potential and victims are adequately and effectively protected," the authors conclude.
Other recommendations in the report include better training to give police officers a greater awareness of the problem.
Responding to the findings, Yasmin Khan, director of Halo Project, a charity which helps people who have suffered honour-based violence, said: "It is absolutely paramount that police and safeguarding agencies act swiftly and deal with risks associated with this abhorrent abuse. Too many victims are suffering unnecessarily due to the lack of training and procedures within many organisations."
David Tucker, the College of Policing's lead for crime and criminal justice, commented: "It is vital police officers and staff are trained to recognise these despicable offences and deal with them robustly... we will now review the HMIC report and recommendations carefully and consider how best to respond to the issues identified."
And Commander Mak Chishty, National Police Chiefs' Council lead for honour-based violence, said: "We are working to develop a more consistent approach to policing in this area, particularly in the early identification of victims, potential offenders and protecting vulnerable people by managing risk."