Vigilante group catch man sending explicit messages and picture of his genitals to '11-year-old girl'
Dark Justice pose as underage children to ensnare paedophiles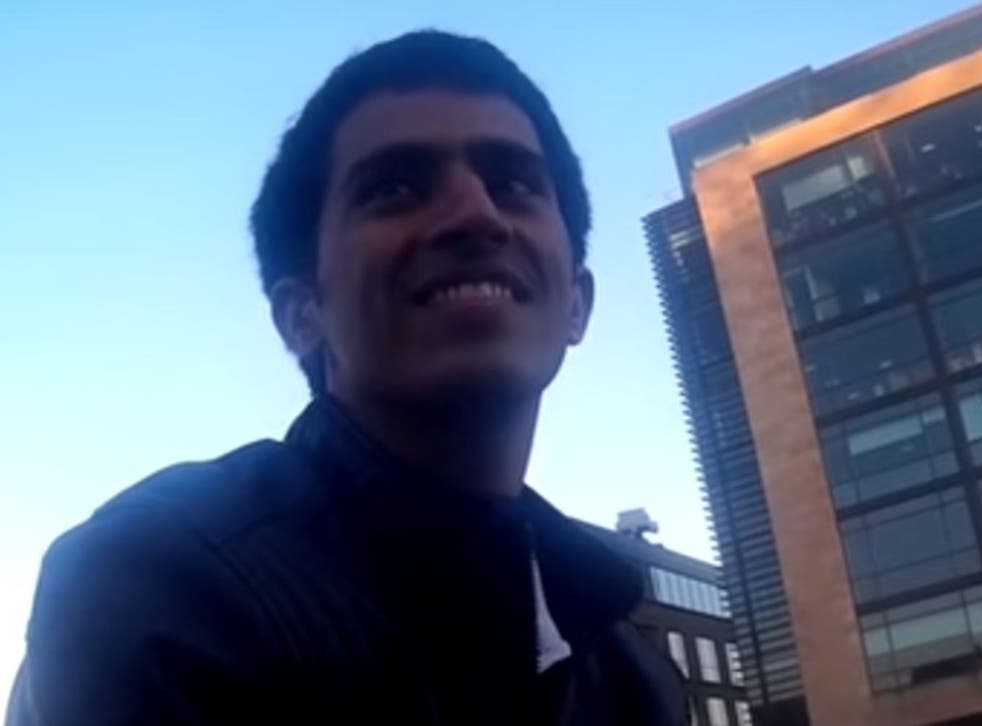 A man has been jailed after sending explicit texts to a person he thought was an 11-year-old girl.
Hazaa Said exchanged messages with "Amanda", a fake schoolgirl, and sent a picture of his genitals before attempting to meet her in Newcastle.
He was actually messaging Dark Justice, an internet vigilante group which poses as underage children to ensnare paedophiles.
The vigilantes contacted police with the messages and then filmed Said waiting for the supposed child.
During the footage, he can be seen smiling and justifying his actions before a police officer arrives to arrest him.
Said, who is married, had been studying in London but was living in Newcastle at the time of the offence.
He is the sixth person to be put behind bars after a sting by Dark Justice.
On its website, the group writes: "We're not vigilantes who operate above the law, we're concerned citizens who work closely with the police to help effect change and to keep our children safe!"
During the exchange, "Amanda" repeatedly told Said she was only 11, and asked "R u okay with my age?"
Said replied: "Yup. Age doesn't matter for me."
The 24-year-old told detectives he was unsure of the law in this country because he is originally from Oman.
At his hearing at Newcastle Crown Court yesterday, he was told by Judge Tim Gittins: "Your excuse that you didn't know the law of this country simply will not wash," The Daily Mail reports.
"It is right to say that your discussions centred around hugging and kissing her but you also said it would be nice to have sex with her, with an eleven-year-old.
"Further, to support that, you sent an explicit photograph of yourself."
Said has no previous convictions in this country or his homeland.
He was jailed for two years.