Widower, 93, who was brutally mugged for just £5, says he will donate money from well-wishers to charity
Stanley Evans thanked the public for their generosity as his attacker Solomon Bygraves pleaded guilty to robbery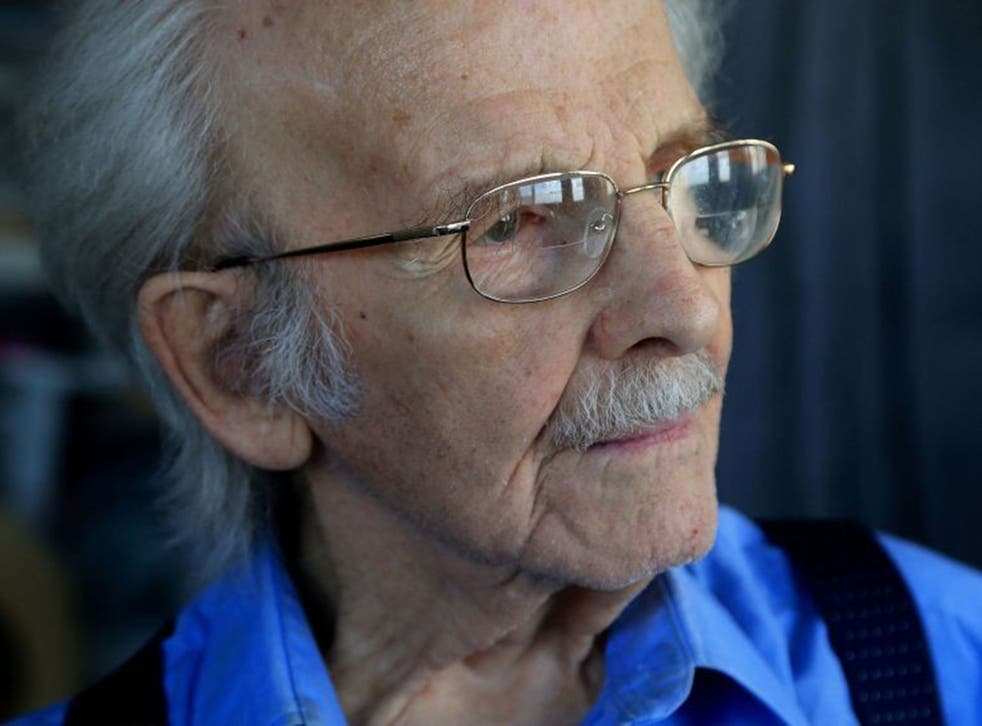 A widower in his 90s, who was violently mugged for just £5, has thanked the public for sending well-wishing donations – but has said he will give the money to charity.
Stanley Evans, a former cameraman who has worked with Elizabeth Taylor, Diana Dors and Richard Attenborough, was attacked while waiting for a lift in his Soho tower block on 31 January.
The 93-year-old, who is originally from Wales, was shoved to the ground in Ingestre Court by Solomon Bygraves, 29, and robbed of his wallet, which contained only £5.
People touched by his awful experience, which was caught on CCTV, have donated hundreds of pounds to Evans.
But while he is grateful for their generosity, Evans said he doesn't need the money.
He told the London Evening Standard: "It's really very nice of people but I don't need the money. I'd much rather give it to children in Africa who need it much more than me."
Bygraves pleaded guilty to robbery at Southwark Crown Court yesterday - and Evans said he is now moving on.
"I still go out to the shops as I did. I'm still enjoying life in Soho," he told the newspaper.
"It's old age that holds me back, not what I might be scared of happening. You can't live your life like that and I won't let what happened get to me."
Evans said his attacker, who he had previously given £10 to, was "evil" and he hoped he would be jailed for the crime.
The former amateur boxer said Bygraves targeted him from the side – otherwise he would have given him his "best shot".
Evans, who was 92 at the time, was left lying on the floor with a shoulder injury for around five minutes. He eventually managed to reach his flat and call 999.
John Causer, who is defending Bygraves, said: "There is a background of mental health issues and drug issues."
Bygraves was remanded in custody and will be sentenced on 13 April.