William Roache trial: Coronation Street actor was 'sticking to script' when giving evidence, court hears
Prosecution says soap star was lying when he denied sexually abusing five girls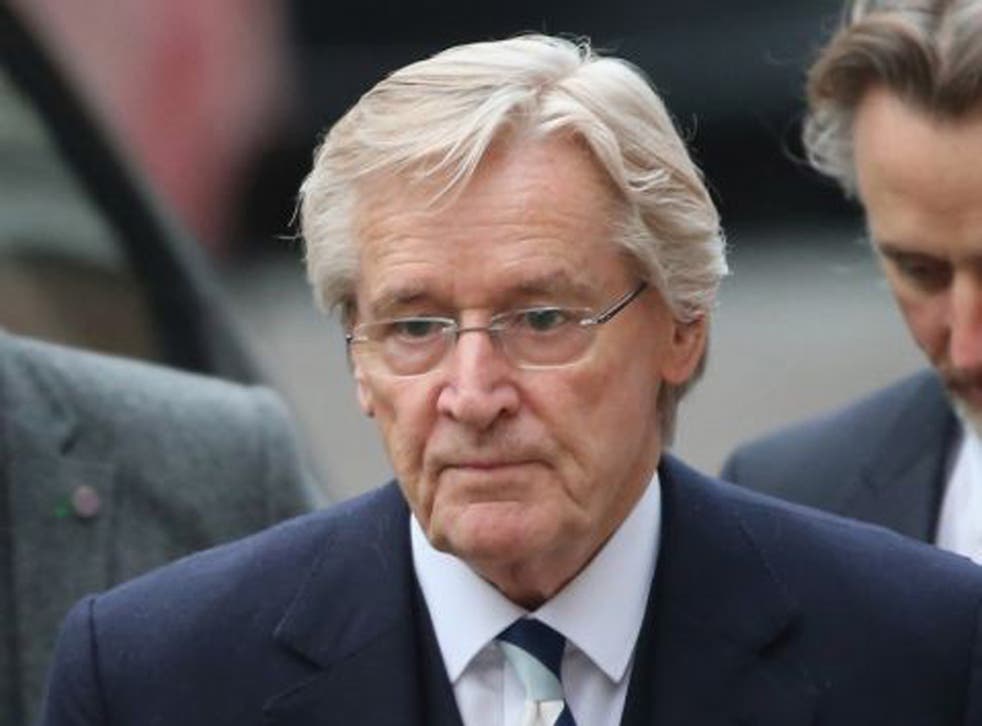 Coronation Street star William Roache was "sticking to his script" when lying that he did not sexually abuse five young girls, a jury heard today.
Roache, 81, who plays Ken Barlow in the ITV soap, is accused of using his fame and popularity to exploit "starstruck" youngsters nearly 50 years ago.
His trial has heard that the complainants, who did not know each other, apart from two sisters, claimed they had been assaulted while at Granada Studios in Manchester, in his car or at properties he owned.
Prosecutor Anne Whyte QC began her closing speech at Preston Crown Court to the jury of eight women and four women with the observation: "Well, members of the jury, someone is lying.
"Five complainants have made sexual allegations against William Roache.
"He is emphatic that it just did not happen.
"He either did it or he did not.
"He is lying or literally all of them are."
If he was telling the truth, he was the victim of a "huge, distorted and perverse witch-hunt" at the hands of five women who had come from all parts of the country to deliver their evidence in Preston.
She continued: "One important question that you are going to frankly have to ask yourselves is who has the most to gain in lying?
"Is it someone like (an alleged victim) or is it the enduringly popular Mr Roache?
"Who, of all the witnesses, is most used to rehearsing what he has to say and sticking to his script?
"Is it someone like (another alleged victim) or is it the actor William Roache, a man who has spent his entire life learning lines and delivering them for public consumption?"
Miss Whyte said the jury was here to "not set stall by fame" but "to set stall by fact".
She said she wanted to "dispel a few myths".
One was how the jurors could be sure of Roache's guilt if it was "his word against hers".
If, after assessing all the evidence, they believed a complainant, then they were entitled to convict.
Secondly, she said this case was not about disc jockeys, entertainers, MPs, or anyone else, or trials involving acquittals or convictions in other celebrity court cases.
"It has nothing to do with this trial," she said.
"This trial is about William Roache and how he is alleged to have behaved in a short period in the 1960s and possibly into the 1970s."
Thirdly, she told the jury that the words paedophilia or paedophile were not going to assist.
"We have not used it," she said.
"Let's stick with the charges. Did he commit an indecent assault? Did he commit rape?"
Referring to character evidence given by Coronation Street co-stars who knew Roache from the 1970s onwards, she told the jury they had heard "what a lovely chap he is".
But they had to "judge a man from a different time".
Roache was hardly likely to sexually assault a teenager in front of colleagues, she added.
Miss Whyte said: "We say, judge William Roache like anyone else. That is to say, fairly. You must leave emotion absolutely out of this.
"He does not deserve the benefit of the doubt because of who he is or how old he is. He is entitled to the benefit of the doubt if the prosecution have not convinced you of his guilt."
Roache, from Wilmslow, Cheshire, denies two counts of rape and four counts of indecent assault involving the complainants aged 16 and under between the mid-1960s and early 1970s.
The trial continues.
PA