Sex assault and fraud among dozens of crime reports made to police at Wimbledon
Arrests rise for third year running as officers alerted to more than 60 offences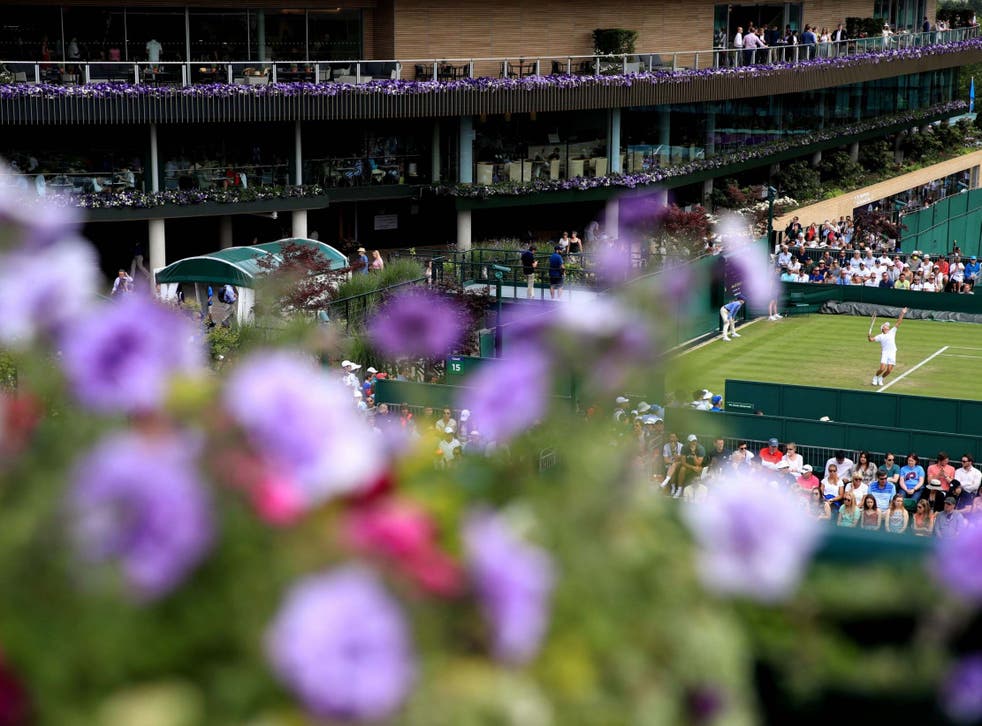 Police have received dozens of reports of crimes, including two of sexual assault, in and around the Wimbledon tennis tournament.
More than 60 accounts of crimes were made to Scotland Yard during the fortnight, including the two of sexual assault, four of assault, 38 of drug offences, five of fraud and 11 of theft.
As Novak Djokovic and Roger Federer battled for supremacy in the men's final, police revealed they had also received one report of domestic violence, two of possession of an offensive weapon and one of theft from a motor vehicle at this year's events.
The number of arrests rose for the third year running – 16 altogether, three more than last year. In 2017, there were nine arrests, only two in 2016 and four in 2015.
Last year one person was arrested on suspicion of sexual assault and three for possession of an offensive weapon.
Wimbledon 2019 best pictures

Show all 45
This year police also issued five fines for disorderly behaviour and 33 community resolutions, and tickets were issued for various traffic offences.
The Metropolitan Police said they had also been called to investigate 11 unattended bags – all of which were found to be non-suspicious – and 128 people were stopped and searched.
Wimbledon fortnight attracted at least 471,000 spectators, and the offences happened in the club's grounds, queueing areas, and on roads to and from the station and parking areas.
Ticket touting was an issue again this year, with 35 suspected touts given warnings.
Firearms officers were among a visible police presence at the tournament.
It is understood that several people were "invited to leave" the site each day for nuisance behaviour.
Drunkenness was said to be the main reason, followed by not having a valid ticket.
Additional reporting by PA